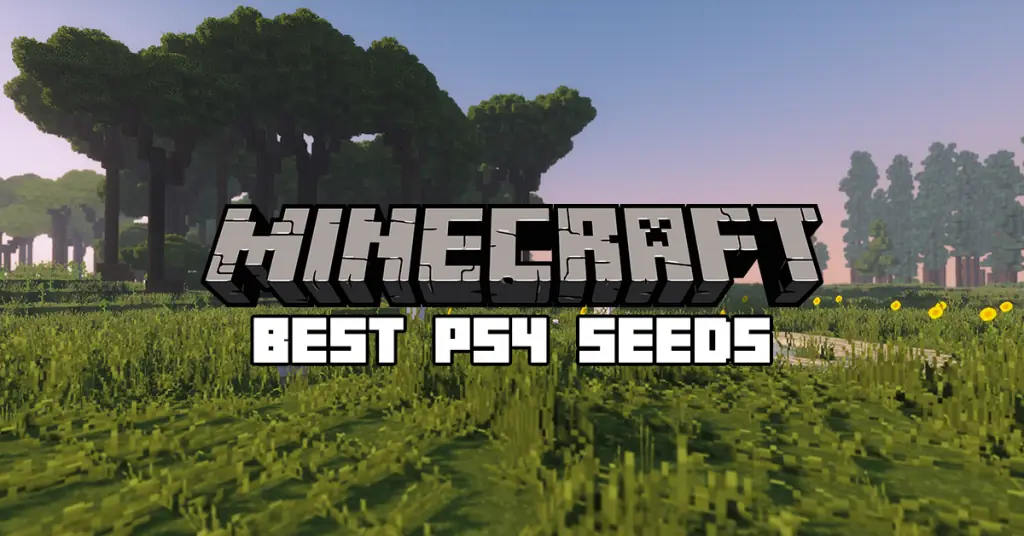 Minecraft worlds generate randomly based on something called a seed. These seeds populate the world with different terrains to make unique environments. Every world is different in its own way because of that, and some of them make for some fun areas to explore. Luckily, people love to share their seeds with others online. We compiled a list of the Best Minecraft PS4 seeds out there at the moment, so you can copy them into your game and explore some awesome new worlds.
These PS4 seeds were collected through a combination of online communities like forums and social media and other places around the internet. There's some unique ones in here you have likely never seen before, and we want to put them all in one convenient place for you to reference.
This list of the best Minecraft PS4 seeds will be kept up-to-date frequently, so feel free to bookmark this page and check back at a later date for more seeds. We think this might take you quite a while to comb through, though.
Best Minecraft PS4 Seeds
Stronghold Ravine Village
Seed: -1416995165
Version: Minecraft Bedrock Edition (1.14)
Here's one worth exploring, where you will find a village build with an abandoned building around a large ravine. A stronghold can also be found below the village, which can be found at (554, 70, 479).
Frozen Savannah Village
Seed: -1778155084
Version: Minecraft Bedrock Edition (1.14)
Spawn into the world to explore a frozen savannah village at the coordinates (-215, -243). This is a fun one to explore and contains some unique terrain we haven't seen in any other seeds.
Villages and Coral Reefs
Close to the spawn area you can find numerous villages, with large bodies of water and three coral reeds. You can find a cool desert island with a temple surrounded by Coral Reed at (-176, 236). Some notable coordinates are:
Spawn: 564, 4
Villages:

629, -240
981, -645
969, 47
927, -214
648, 177
608, 934

Small Coral Reef: 334, 309
Coral Reef: -703, 838
Desert Village: 661, 590
Savannah Village: 120, 981
Shipwreck: 38, 179
Shipwreck: -736, 666
Jungle Mushroom Biome
Seed: -631385468971036997
This seed consists of half mushroom biome and half jungle biome. The closest villages are both blacksmith villages at (1950,1400) and (1780,1943).
Stronghold Village Ravine
You can find a large Stronghold on this PS4 Minecraft seed. You will see a ravine splitting through a village close to spawn. There are loads of diamonds nearby inside the caverns. You can find the village at (695, 69, 721).
Mesa Village
You can find a Mesa biome and a village with a blacksmith right next to spawn on this seed. There is also a desert ravine with a bunch of diamonds located at coordinates (-245, 15, -1239). A spider spawner is also at the Mesa biome located at (308, 62, -70). There is so much to explore in this one, we recommend giving it a shot.
Mansion & Outpost
Jungle Temple Spawn
Fossil & Bugged Water
Bamboo Blacksmiths
For more adventures, check out our Best Minecraft Seeds: Worlds You Need To Explore list for some awesome seeds.