Best FIFA 23 Starter Squads
Choose wisely...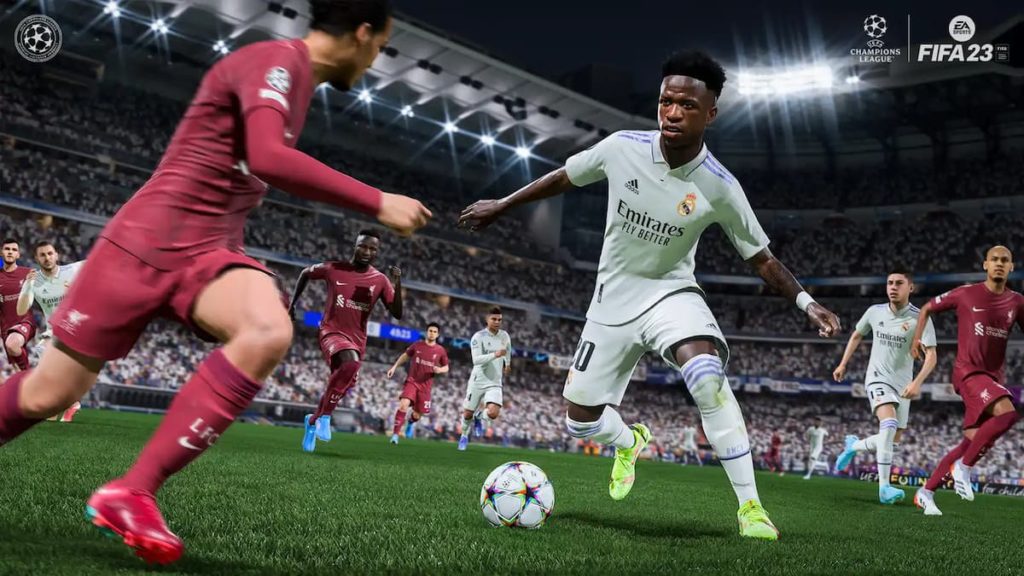 In FIFA 23, getting off to a hot start could be the difference between winning and losing games. Although, this isn't just in reference to your performance in actual matches but also the choices you make to set your squad up for success. And one of the first opportunities you will have to get your FIFA Ultimate Team ahead of the curve is with your choice of starter packs. Of course, there are a few packs that are better than others.
In this guide, we will break down the best FIFA 23 starter squads.
Best FIFA 23 Starter Squads
1) France
Any fan familiar with the game of soccer (or FIFA) shouldn't be too shocked to see France at the top of this list. With a wide pool of players in highly competitive leagues like Ligue 1 and the EPL, there's arguably no better choice for anyone looking to get potential out of their first free pack.
France is home to superstars like Anthony Martial and Paul Pogba, which are two incredibly handy players to kickstart your FIFA 23 Ultimate Team campaign with. Plus, French players are spread out across the FUT market and a variety of leagues across the world of soccer.
Related: 5 Best Teams to Use in FIFA 23 Career Mode
2) Brazil
Much like France, Brazil has an enormous pool of talented footballers to choose from. There are Brazilian players scattered across every inch of the globe, so you'll never run out of options when it comes to bolstering your squad with Brazilian players.
With superstars like Neymar Jr., Roberto Firmino, Marquinhos, Thiago Silva, and Vinícius Júnior, to name a few. There's no shortage of elite talent in Brazil, which will allow you to make your squad unrestrictive and opens up more options to diversify your team as much as desired.
3) England
The last group worth mentioning is England as they are one of the countries with the most players from playing within the national league of that country (EPL). The English Premier League is one of the biggest and most competitive leagues in the world, and the majority of it is made up of English-born players.
Outside of homegrown EPL talents like Harry Kane, Marcus Rashford, and Jadon Sancho, England has tons of talented footballers spread across all major leagues in FIFA 23. While you're not going to get any amazing players in the starter packs, you can pull some pretty solid common players if you choose England.
That's everything you need to know about the best starter squads in FIFA 23. If you're interested in more FIFA 23 content, be sure to check out our guides section here at Gamer Journalist. Where you can find loads of helpful information like how to use the Deep Lying Playmaker to win in FIFA 23.