10 Best Co-Op Mobile Games
The best games always have co-op features!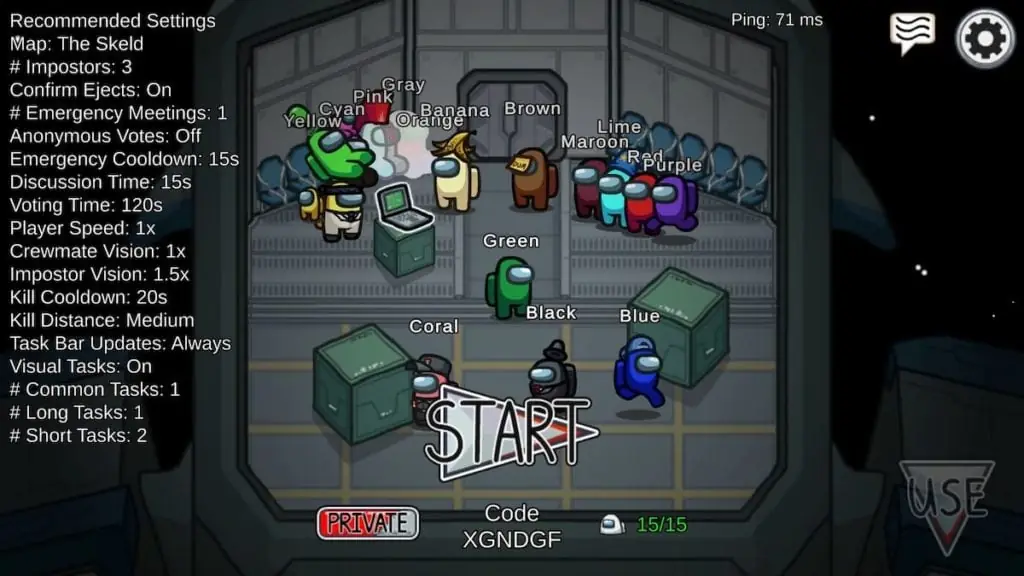 The past few years have been amazing for the gaming industry, especially for multiplayer and co-op games. After all, with so many new games coming out all the time, who wouldn't want to waste their days inside with their eyes glued to a tiny screen? As fun as that can be, playing video games solo all of the time can get incredibly lonely; if you want to spice up your depressing gaming routine, try playing co-op games with your friends or family! Co-op games are a great way to have fun and bond with your loved ones at the same time! Use this guide to discover all the best co-op mobile games to play with your friends and family.
10 Best Co-Op Mobile Games
Minecraft
This game is so popular, that it almost doesn't need an introduction. Minecraft is one of the most popular games on the planet, and it's no wonder why! Minecraft is the ultimate sandbox survival game, you can do nearly whatever you want, whenever you want, with no pesky storylines or quests clogging up your playtime.
The possibilities in this open-world survival game are truly endless; you're definitely in the minority if you don't love this popular game. Minecraft is offered on nearly every single platform available (including mobile) and can be played solo, with friends, or even with thousands of strangers! Minecraft can definitely be considered to be one of the best co-op mobile games of all time!
Terraria
Terraria is like Minecraft's younger brother that takes everything just a little bit too seriously and is way too into D&D. If you ever wished Minecraft was 2D, a lot more difficult, and filled with unimaginably horrible creatures of the night, then you should definitely download Terraria! Also, not that it matters to everyone, but Terraria is much cheaper than Minecraft.
Not only is Terraria offered on almost every single gaming platform (just like Minecraft), but it also supports co-op! Fight your way through terrifying monsters, demonic bosses, and wicked biomes with all of your friends by your side! Terraria may be slightly more difficult than Minecraft, but it's much easier when you've got friends to help you along your harrowing journeys.
PokeMMO
Have you ever played Pokemon and wished you could play it with your friends, outside of trading and link battling? With PokeMMO, you finally can! PokeMMO is a mobile pokemon game that's based on original pokemon games such as Emerald, Fire Red, Platinum, White, and Black; despite it being heavily based on original pokemon games, however, this game is much different than any pokemon game you've ever played before.
Instead of playing through pokemon solo, you can now play Pokemon in a massively multiplayer world with PokeMMO! You can play with all of your best friends or with thousands of strangers, it's up to you just how co-op this game gets. PokeMMO is one of the most genius mobile games to ever come out; it has all the appeal of an MMO game, but with Pokemon!
Among Us
Among Us is a multiplayer mystery game whose popularity has soared to enormous heights within recent years, and it's easy to understand why (besides the fact that it came out at the height of quarantine). On the surface, Among Us seems like a simple game with a simple premise, but its gameplay is actually much more complicated than it seems.
In Among Us, you play with a little over a dozen of other random people (or your friends) in each game. In each game, one of the players will secretly be a killer, and it's the rest of the players' jobs to figure out which player is killing them off. This proves to be difficult most of the time, but if you're playing with your friends, teamwork will always help you win (unless your friend is the killer)!
Death Squared
If you love playing puzzle games with your friends, family, or significant other, you need to add Death Squared to your game collection! This game is offered on many platforms, including mobile, and supports co-op on every one of them! You can technically play Death Squared solo, but that would take all of the fun right out of it; there's nothing more fun than successfully solving death-defying puzzles with your friends.
The gameplay of Death Squared relies on coordination, cooperation, and ingenuity; it's the perfect game to play with your loved ones to bring you all closer together! Death Squared is one of the best co-op mobile games on the market, hands down. Death Squared may not be the most hyped game on the market right now, but it's definitely sure to impress anyone lucky enough to get their hands on it.
Scrabble Go
Scrabble Go is a classic word game whose popularity has skyrocketed since its release in 2020, and once you download it and start playing, you'll see why. Who doesn't like crushing others with their superior knowledge of spelling and grammar? Scrabble Go takes all of the best features from the classic board game and makes them even better!
Rather than wasting hours of your life sitting on your knees in the living room playing word games with your illiterate siblings, you can now play Scrabble against whoever you want, wherever you want with Scrabble Go! You can choose to play against strangers, against your friends or family, or even solo against tough-to-beat bots. Use your knowledge of etymology to crush anyone you want in this wonderfully wordy gaming experience!
Ready Steady BANG!!
Ready Steady BANG isn't nearly as popular as it should be. This game is as delightfully simple as it is engaging, it's way too easy to lose hours of free-time playing this game on your phone. After you start playing this harrowing, death-defying game, you'll seriously begin to wonder where it's been all your life; your life will never be the same after you discover this hidden gem of a game (not really but it's still a really good game)!
Ready Steady BANG is technically a shooter game, but with all that nostalgic, arcade gameplay that everybody can't get enough of. Ready Steady BANG is an arcade-style, pixelated western shootout game, where you have to draw your gun and kill the other cowboy before he gets you first! If you've ever wanted to take some anger out on an obnoxious friend by killing them in the virtual world, you finally can with Ready Steady BANG!
Pokemon GO
Pokemon Go is one of those timeless games that got popular and stayed popular, there are very few people out there that still don't have this unique Pokemon game on their phones. Pokemon Go is one of the best co-op mobile games to play with your friends; not only does this game get you out of the house, but it allows you to interact and go exploring with your friends in ways that no other mobile game can compete with!
Pokemon Go even offers Community Days to help bring its players closer together! If you want to play Pokemon and become closer to your friends and family at the same time, try downloading Pokemon Go for the ultimate mobile game experience!
Genshin Impact
Genshin Impact is one of those massively popular games that almost doesn't need an introduction. Many people are aware of this game's amazing, open-world style and incredible graphics, but not many people know of its fantastic mobile gameplay, complete with co-op support! You can play this game completely solo and still have an amazing experience, but playing this game co-op takes it to a whole other level.
Genshin Impact is an action role-playing game where players get to go on immersive journeys with their companions and explore massive open-world landscapes full of wickedly cool creatures! If you want a good co-op mobile game to play with your friends, Genshin Impact is the game you've been looking for!
Crossy Road
If you loved playing Frogger in the arcade as a kid, then you'll love Crossy Road. Crossy Road is essentially a modern version of Frogger, but with a few minor differences, such as the setting being a busy highway instead of a body of water. Crossy Road is even better than Frogger, in fact, because it has a four-player multiplayer mode!
You can now crush your friends at what is essentially an overdressed arcade game on your phone, what could be better than that?? All those years of your life wasted staring at an arcade game screen can finally pay off! If you want one of the most simple yet fantastic co-op mobile games on the market, you have to consider adding Crossy Road to your mobile game collection!
Related: Top 5 Best Switch Couch Co-op Games and Local Multiplayer Games (2022)
Co-op mobile games are on the rise as more and more people get into gaming; those of us who don't want to sacrifice our social lives for video games finally have a chance! If you love playing co-op games and have more consoles at your disposal than just your phone, check out GamerJournalist's many guides detailing all of the best co-op games on consoles!