Best Bruen MK9 Warzone Loadout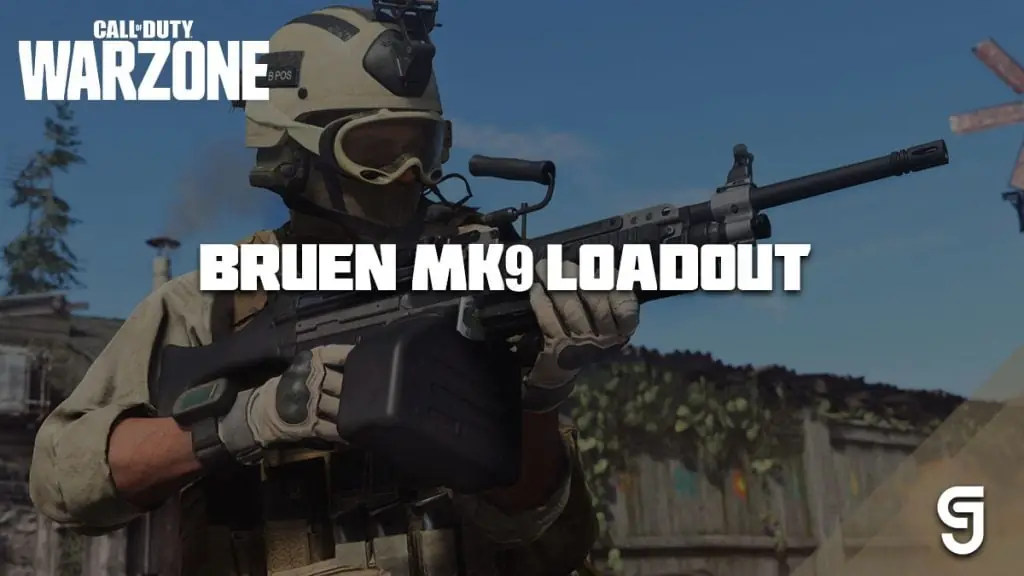 The Bruen MK9 LMG is a brand new Warzone DLC weapon. It is the most recent weapon added to the game and one of the best LMGs out of the bunch. After the last patch, LMGs got a bit of a buff and a lot of people have been utilizing this new LMG in their loadouts. In this guide, we take a look at the best Bruen MK9 Warzone loadout at the moment.
At the moment, some players might argue that this is possibly a top-five weapon in the current meta. The reason a lot of players like this is that it's a versatile weapon that's good at all ranges, it's lightweight, and it deals a ton of damage.
Best Bruen MK9 Warzone Loadout
Here's the best Bruen MK9 Warzone loadout to use right now:
Muzzle: Monolithic Suppressor
Barrel: Bruen 18.0″ Para / XRK Horizon 23.0″
Stock: No Stock
Underbarrel: Commando Foregrip
Ammunition: 60 Round Mags
As always, we go with the Monolithic Suppressor because it's become an essential weapon attachment for Warzone. Hiding yourself on the radar while firing is simply too good to pass up.
For barrel, we like the Bruen 18.0″ Para but if you want some more range you can always swap this out for the XRK Horizon 23.0″. The Para will give you nice movement and ADS speed, so it's up to whichever stats you favor.
The No Stock attachment will increase our mobility and make this Warzone gun more lightweight than it already is. Recoil is naturally not terrible on this weapon for an LMG, but we throw on the Commando Foregrip to help with it some more.
Finally, the more ammo the better in Warzone, and you might be wondering why not go with the stock 100 round mags. The reason is that the 60-round mags offer so a lot of perks, including:
Aim Down Sight Speed
Sprint to Fire Speed
Movement Speed
Detachable Magazine
The same setup works well in CoD MW multiplayer as well. There is not as much use for the monolithic suppressor, so we would probably switch that out. You can throw on something like some grip tape or sights instead.
We have many other loadouts you can try out if you want to switch things out. If you prefer something like the Grau 5.56 or the M4A1, we have guides for those.