Backroom Morphs Codes (December 2022)
Watch Out ... You Aren't Alone ...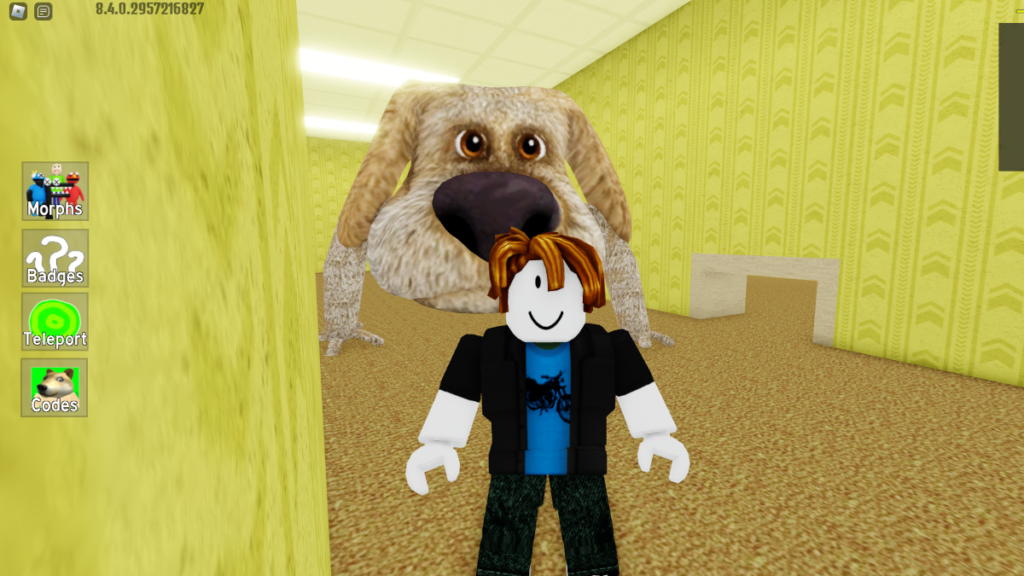 Backroom Morphs is … a chaotic experience. It takes the tried and true formula of The Backrooms — liminal spaces filled with horrific, nightmarish abominations — and removes the horror / nightmares. It's a free-roam adventure that's abundant with easily accessible 'morph's which change your appearance. Its' overall goal seems to be solving the various puzzles scattered throughout, but you have true freedom. You can do (mostly) whatever you want within the confines of the Backroom Morphs world.
It's been said that there are plenty of morphs scattered to and fro in the Backrooms. But, if for any reason you're want for more … that, my friend, is where Backroom Morphs codes come into play. It'd seem that most codes available for this unique experience are cosmetic, meaning … they unlock more morphs!
If you'd like to find codes for other games like this, check out Anime Dimensions, DOORS, Banana Eats, TTD 3, or Mining Clicker Simulator!
All Backroom Morphs Codes List
Updated November 22, 2022

Added 9 new codes.
Backroom Morphs Codes (Working)
These are all the working Backroom Morphs codes.
sub2dogeroblox — Redeem for a Orange Alphabet Lore Morph.
liketodogeroblox — Redeem for a Pink Alphabet Lore Morph.
dogerobloxchannel — Redeem for a Blue Plush Morph.
doge_roblox — Redeem for a Green Glitched Morph.
subonly2doge — Redeem for a Blue Glitched Morph.
dogerobloxthebest — Redeem for a Blue Baby Morph.
dogebestbackrooms — Redeem for an Orange Mix Morph.
HappyPumpkinDay — Redeem for a Franky Morph.
20ksubdogerobloxty — Redeem for a Sad Letter 'A' Morph.
Backroom Morphs Codes (Expired)
These are expired codes for Backroom Morphs.
There are no expired codes.
Redeeming codes in Backroom Morphs is very simple. Follow our guide below.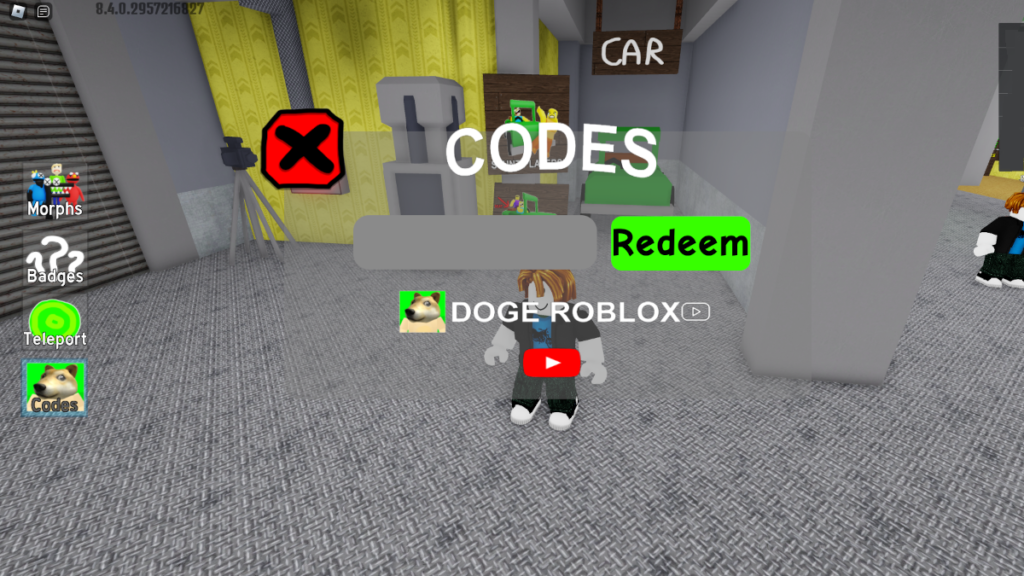 Launch Backroom Morphs on Roblox.
As you arrive at the spawn area, you will see an image of the Doge meme to your left. Click it.
Input the code into the space provided, then click REDEEM.
How Can You Get More Backroom Morphs Codes?
It would seem the best way to find more codes for Backroom Morphs would be to subscribe to the developer's YouTube channel. POPCAT GANG! — who develops Backroom Morphs — doesn't have a link to any other social platform aside from that.
Why Are My Backroom Morphs Codes Not Working?
If your codes aren't working, make double (or triple) sure that you're inputting them correctly. It's always possible that the codes have expired, in which case they will no longer work unless the developer renews or reactivates them. If this is the case, we encourage you to check this page for future updates, or check the developer's social media for the latest codes as they drop.
What Do Codes Do In Backroom Morphs?
As of writing, it would seem that codes in Backroom Morphs are mostly cosmetic. In fact, all of them only unlock alternate morph cosmetics. If this changes at any point, we'll update this page accordingly.
What is Backroom Morphs?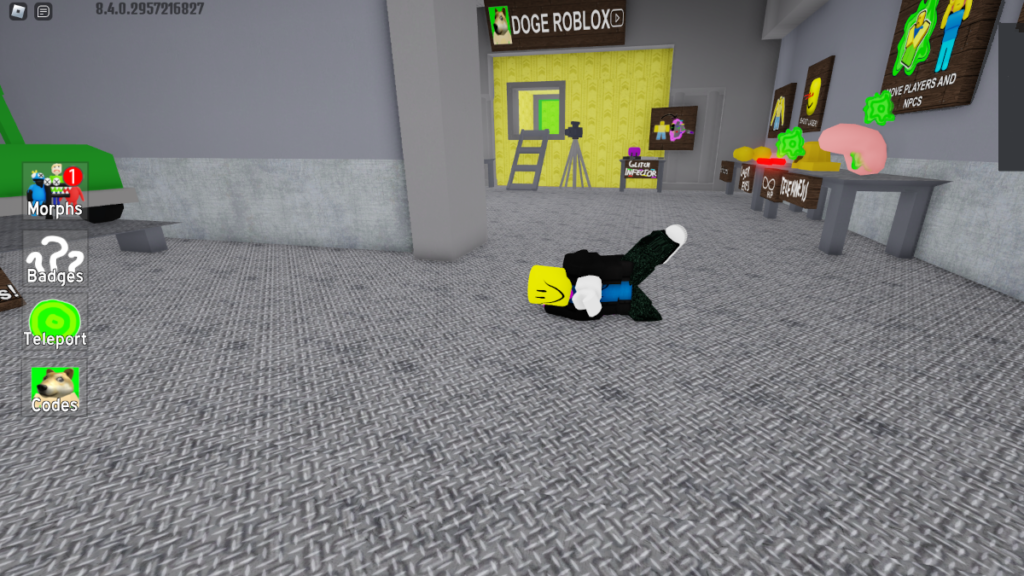 Backroom Morphs is a chaotic experience developed by POPCAT GANG! for the Roblox platform. In the game, you can freely explore the various areas of The Backrooms. But watch out! There are entities that are hunting you as you attempt to solve the puzzles that await. Don't get too comfortable.
If you're looking for other games like this one, why not check out Roblox Apeirophobia Walkthrough Levels 0-6, or How to Beat the Figure in Roblox Doors? And, in the meantime, come back to Gamer Journalist for all of your entertainment needs!