Roblox Banana Eats Codes (February 2023)
We have the latest list of Roblox Banana Eats codes that you can use to redeem in-game skins, items, and currency!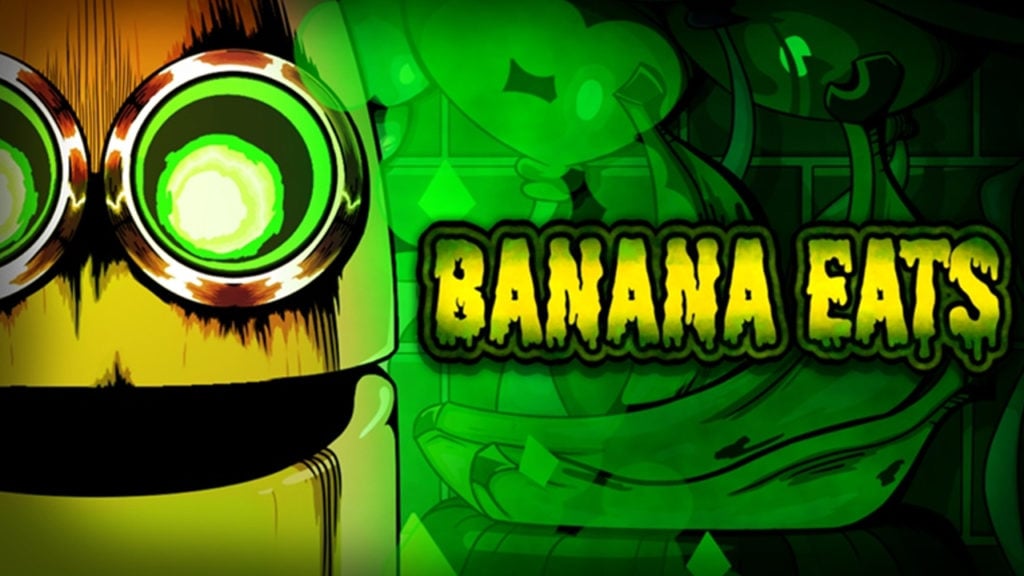 Looking for the latest Roblox Banana Eats codes? Banana Eats is a mix of horror and puzzle game created by developer RyCitrus for Roblox. The objective is to survive by any means necessary while hiding from a Banana who's objective is to eat everybody. Players can complete puzzles around the map to reduce the time in the round. On the other hand, Banana can increase the time in the match by devouring players.
The game developers occasionally release Banana Eats codes, which players can redeem for in-game skins and other items. They will not increase your odds of survival, but they certainly make you look cooler. Use these codes to get free skins and coins and customize your character.
Roblox Banana Eats Codes
Last checked: February 6, 2023

Added a new code.
We have the complete list of working Banana Eats codes below. You can redeem these for various free in-game items and currency, including skins, Bananas, Beacons, and Coins. They expire quickly, so make sure to redeem them when you see them active. Bookmark the page and check back daily for updates.
Current Banana Eats Codes List
HEARTS — Unlocks: Peel of Hearts (New)
FRIDAY — Unlocks: 200 Coins (New)
HALFBILLION — Unlocks: Banana's Aurora (New)
HAPPYHOLIDAYS — Unlocks: Social Candy Cane
GLITTERPUMPKIN — Unlocks: Sparkle Orange Beacon
Expired Codes
400MILLION – Free Banana
NEWMAP – Free Bracon
PINK – Free Beacon
SNOWY – Free Beacon
HAPPYHOLIDAYS – Free Banana
THANKFUL – 250 Coins
300MILLION – Free Banana
FREECOINS – 200 Coins
HAPPYBIRTHDAY – Free Skin
QUARTERBILLION – Free Skin
200MILLION – Free Banana Skin
BANANALOVES – Chocolates Skin
LUCKYPEEL – Lucky Peel Skin
LUCKYBEACON – Beacon Skin
FREELOOT – 200 Coins
FREEBEANS – Banana Skin
BIGUPDATES2021 – Free Snow Peel Skin
SNOWDAYS – Free Snowman Banana Skin
BUGOFF – Redeem this code for 100 Coins.
100MILLION – Redeem this code for an exclusive "Baby Banana" Beacon.
FREECOINS – Redeem for free coins.
MORECOINS – Redeem for free coins.
SPARECHANGE – Redeem for free coins.
How to Redeem Codes in Banana Eats
Redeeming codes in Banana Eats is simple. Open up the game and look for the code button on the bottom of the screen. A window will pop up with an area for you to enter in one of the codes above. Copy and paste the code, or type it in, and redeem it for your free rewards.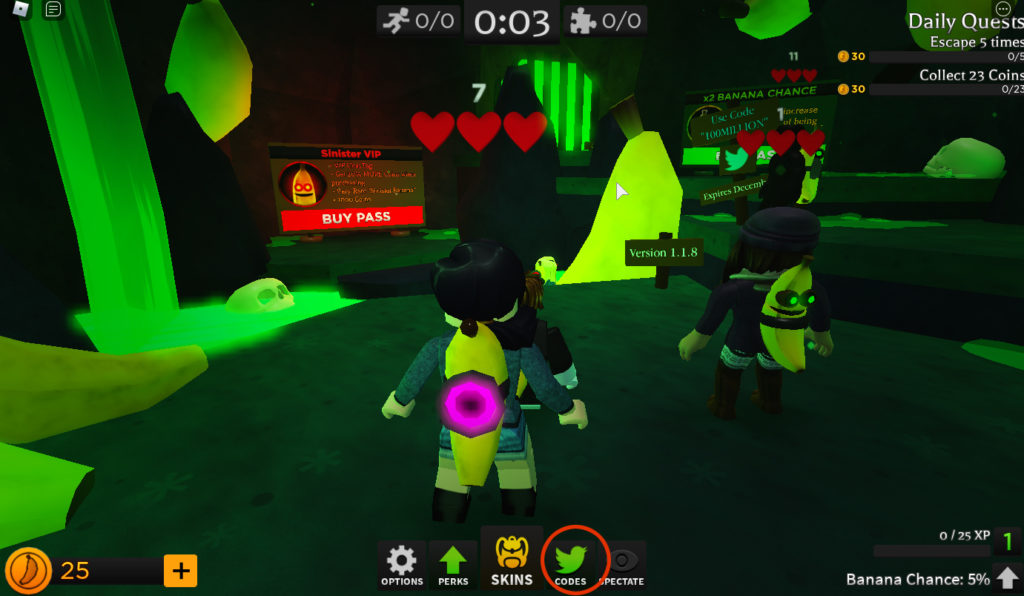 Explore other experiences on our Roblox game codes page to find your favorites. Check out our Roblox promo codes page for new outfits and other freebies for your in-game avatar.