Back 4 Blood – can you play split-screen?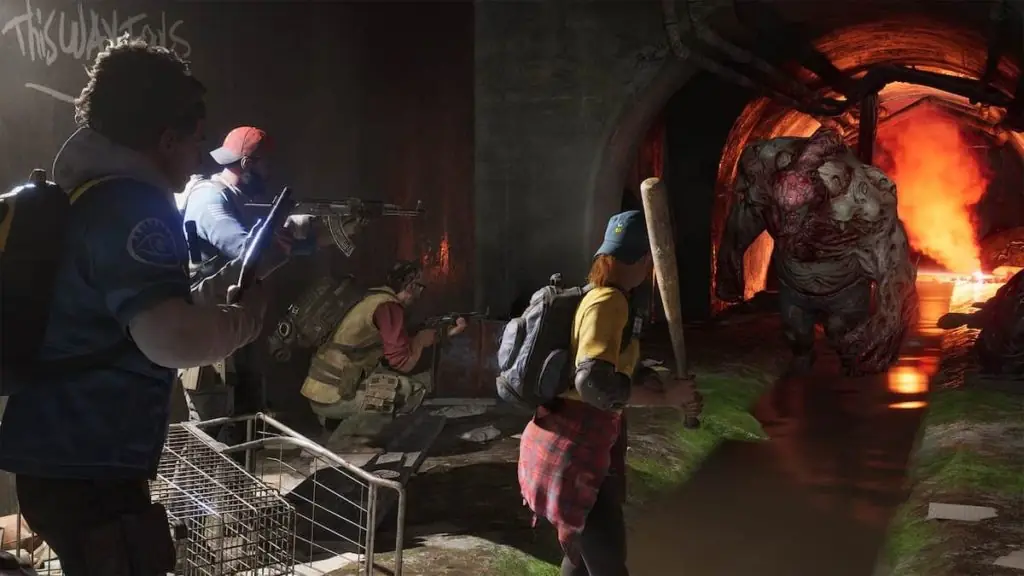 Cooperative drop-in multiplayer was the backbone of Left 4 Dead when it released way back in 2008. While PC was its primary home, its success as a console game came about from its couch co-op functionality; if you had a friend over, you could both play split-screen on the same console. Now that Left 4 Dead's spiritual successor Back 4 Blood is in its beta state, folks have been wondering if they'll have that same opportunity for couch co-op zombie busting. So, can you play Back 4 Blood split-screen?
The developers at Turtle Rock Studios are aware of how much Left 4 Dead's split-screen functionality meant to console players, but unfortunately, Back 4 Blood will not have that same feature. The team would absolutely love to implement the feature if they could, but at their current stage of development, there's just too many other important factors they need to focus on to think about split-screen. As such, if you want to play Back 4 Blood with friends, the way it's arguably meant to be played, you'll only be able to do so online, either over the internet or through a LAN connection.
Can you Play Back 4 Blood Split-Screen?
All that said, nothing is absolutely impossible. Once the game has released in full this October, and presumably once any resulting bugs have been squashed, the devs have said that they may be able to go back and add split-screen functionality. It's not known whether this hypothetical split-screen would only be for console players again or if it would also be added for PC players, though even in the latter case, modders of the PC version of Left 4 Dead were able to figure out how to activate the split-screen functionality on the PC version themselves. Worst case scenario, if the split-screen is console only, a mad modder will probably figure out how to implement it on PC as well.