Is Back 4 Blood Cross-Platform?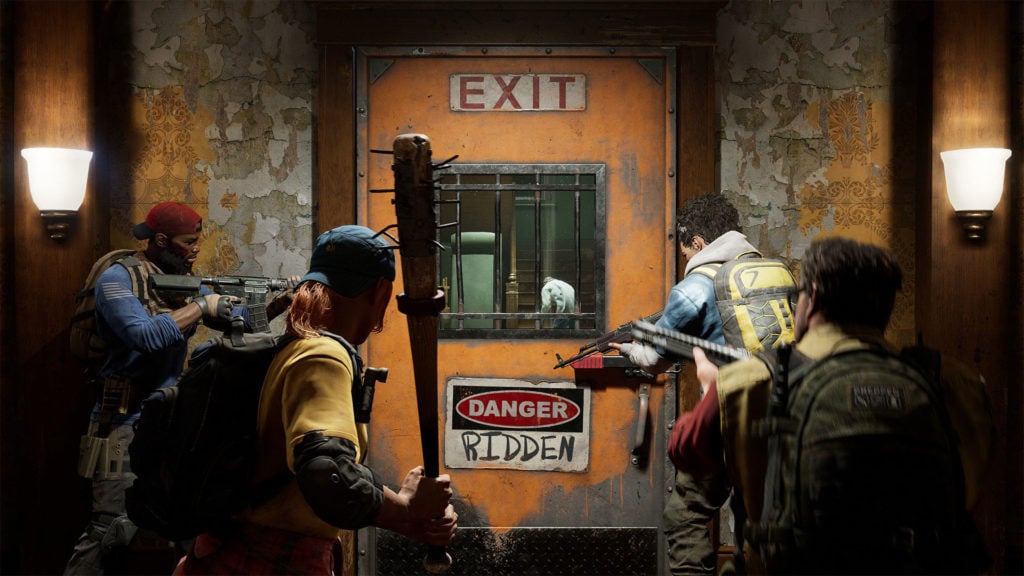 The best part of Left 4 Dead was its community aspect. No matter what time of day you were playing, there were always some randos online eager for a quick pickup match. The only problem was Left 4 Dead's time was before crossplay functionality was really a thing, so every platform's ecosystem was isolated from one another. As Back 4 Blood is Left 4 Dead's spiritual successor, it has a chance to remedy that little boo-boo. So, is Back 4 Blood cross-platform?
Is Back 4 Blood Cross-Platform?
In a solid advancement over Left 4 Dead, Back 4 Blood features full cross-platform functionality. No matter what platform you're playing the game on, be it PC, Xbox One, Xbox Series X, PlayStation 4, or PlayStation 5, you can automatically match up with players on any other platform. If a player is playing on a different platform from you, they'll have a little icon next to their screen name denoting which one, but other than that, the experience is supposed to be seamless.
Back 4 Blood uses its own back end in addition to existing platform ecosystems. The first time you boot the game up, you can set up a username separate from the one you use on your platform. These usernames can be looked up in-game to send friend invites and communicate, even if the recipient is on a different platform.
Of course, if you'd rather keep your gameplay to a single platform, you can also turn crossplay off in the Matchmaking section of the settings menu. Just bear in mind that you may experience longer lobby wait times, since the game won't be drawing from all possible platforms for players.
One extra warning: while Back 4 Blood does feature crossplay, it does not feature cross-progression. If you buy the game on two separate platforms, you'll have two separate profiles with their own progressions.
About the author