Arknights Codes (September 2023)
Do not let the infection in
Updated September 12, 2023

We looked for extra codes today!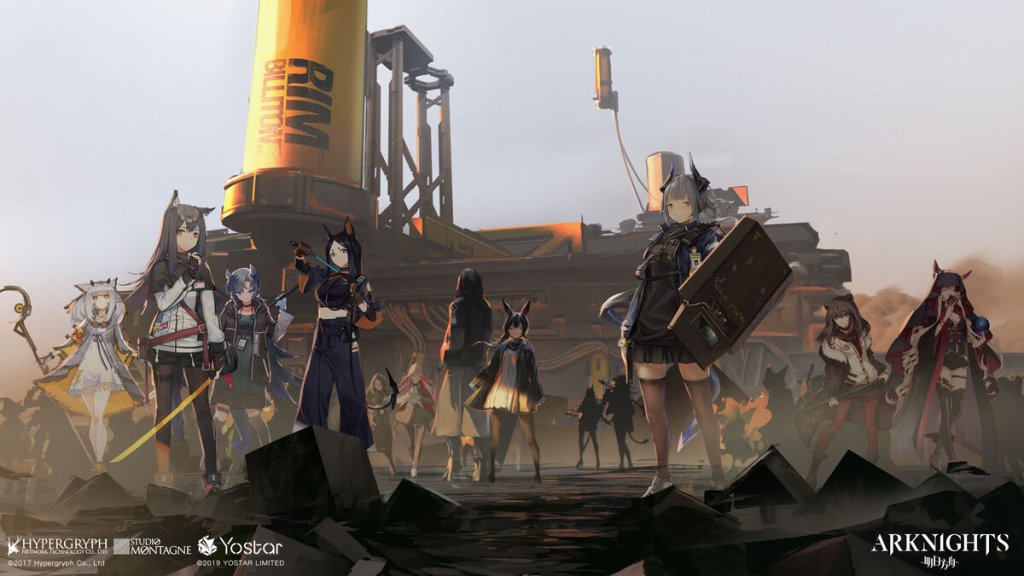 Who needs Commander Shepard when the Doctor is in the house? In Arknights you will need to command a team of Operators to keep those who want the infection to sweep across the land and take out the last of civilization as we previously knew it. But in this tower defense RPG, players will need to figure out the best way forward and how to keep their base standing in the difficult stages that persist during these trying times. For those looking for rewards in this challenging game, these are all working and expired Codes for Arknights.
All Arknights Codes List
Arknights Codes (Working)
Currently no working codes.
Codes (Expired)
GWSIX6JJA25P4QEK – x20000 LMD, x10 Strategic Battle Records, x200 Furniture Parts, x1200 Orundum.
TK3FJ1UXE07
SQ7X2BJLV0A
IU2CJ0VRL5
6HWIR45E27
4G6MOP2AW
LC7AX9YMEHK
NAQVDIB7KS9W
7950HQG4B
9PQTEDNHVU3K
EXL3JTFAO0M
C0KIXP8OFTE
YJHGD8K15Q3
Related: Arcane Lineage Codes.
How to Redeem Codes in Arknights
As Arknights is a free-to-play, Chinese-developed video game, their Code system has only recently been fixed for Western audiences. Depending on which version you are playing on will give you a different method of Code redemption. Those playing the Chinese version will need to follow these steps:
Head to the official Code Redemption page here.
Login with Phone Number and Password for your Arknights Account (register if you do not have an account).
Under the 'Active Exchange Code' Text Box, enter the Code from the list above.
Click 'Redeem' to get your prize.
Rewards can be found inside the Mailbox once you have launched Arknights.
For those playing outside of China or have any other version of Arknights, you should follow these steps:
Head to the official Gift Code Redemption page here.
Enter your User ID under Redeem Pack and inside the Arknights UID Text Box.
Hit 'Confirm' for the Redemption Code Text Box to pop up underneath.
Type in the Code via the Codes List above.
Hit 'Redeem' to get your reward.
How can you get more Arknights Codes?
Regardless of which version you are playing on for Arknights, the search for new Codes can typically be completed by following Arknights and the Developer on all relevant platforms: Twitter, Facebook, YouTube, Instagram, and Discord. By making sure that you are following Arknights on the relevant platforms alongside joining the official Discord Server, you will be able to stay up to date on the game's development and any future Codes that may be dropped online before anyone else.
Why are my Arknights Codes not Working?
If your Arknights Codes are not working, you need to make sure that the Code you are trying to redeem has not previously been used by yourself. The Code system does not allow you to redeem the same Code twice, therefore you could find that you have already used it before. If this is the case, be sure that what you have entered in the first place is correct. You can do this by either copying and pasting directly from this story or writing down the Code elsewhere. Make sure that what you have entered is correct before hitting claim so double-check the sequence or copy from the Codes List above to ensure that there are no mistakes.
Other ways to get Free Rewards in Arknights
Arknights often offer freebies during their Anniversary Events so be sure to look out for when these drop by following the game on all relevant social media platforms. These Events often offer free Packs, Pulls, Skins and Furniture so it is definitely something you will not want to miss out on. You can also earn rewards such as LMD by completing the Daily Missions set by Arknights. Because of this, you will want to launch the game as frequently as you can, preferably daily if possible so that you can reap the rewards whilst hitting the Daily and Weekly Missions the game offers you.
Arknights has previously included Sign In Events for players to participate in, where rewards are received upon signing into the game daily for a short period of time (7 days).
What is Arknights?
Arknights is a free-to-play tower defense mobile game in the classic RPG format and anime-style aesthetics. With a multitude of characters to choose from, titled Operators, your job is to defeat enemies when possible whilst using tactics, strategy and patience to halt the enemies movement or put a stop to it completely. You will overview the land as the Doctor, in charge of their team. Often thought of as a puzzle game, Arknights offers stages with increased difficulty for players to attempt to beat and keep the Reunion and Terra government at bay whilst you search for the cure against the infection.
---
Looking for Codes for other games? We have so much available in our Roblox Game Codes section at Gamer Journalist. There are freebies and bonuses available at our Roblox Promo Codes List. If these do not take your fancy, feel free to see all the latest guides and news at Gamer Journalist to fulfil all of your gaming needs.
About the author