Roblox Anime Power Simulator Codes (February 2023)
Assemble your perfect anime fighter team.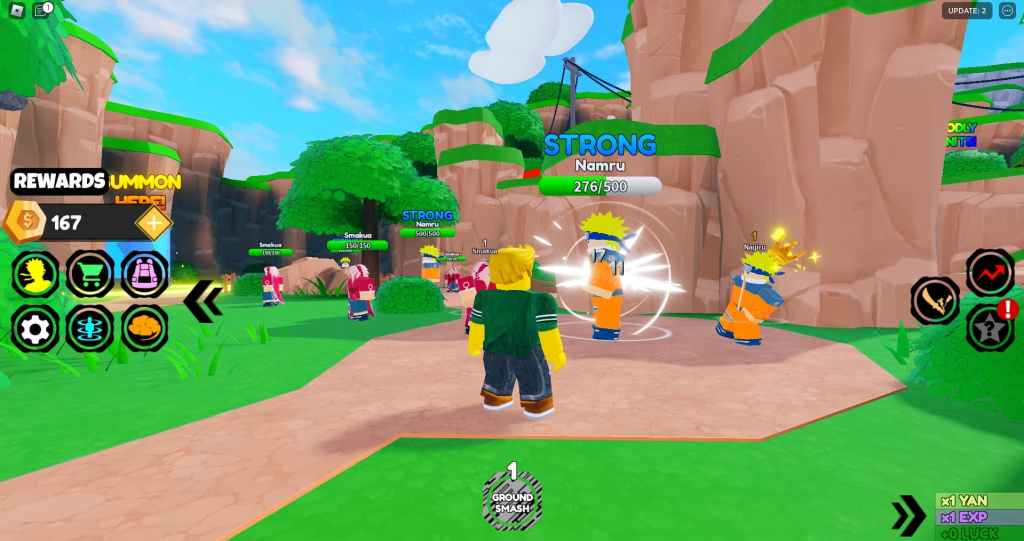 Anime Power Simulator is an RPG experience through which you lead a group of famous anime warriors to fight off powerful enemies. You gather coins and experience while fighting, and with that, you upgrade your units and buy new and stronger ones. Your main character also has some powerful abilities that he can dash out from time to time. This game will be perfect for anyone who loves anime in any form.
Codes give out coins and XP boost. Coins will help you buy new units for your team and XP boosts will allow for a quicker leveling up of units in your team, which raises their base damage and help them defeat enemies quicker. If you are a fan of anime games on Roblox make sure you check out our articles about codes for Roblox Anime Mania and Anime Brawl All Out.
All Anime Power Simulator Codes List
Anime Power Simulator Codes (Working)
Here is a list of all working Anime Power Simulator codes.
REWORK! — Unlocks: 1 EXP Boost reward
RELEASE! — Unlocks: 250 Yan
Anime Power Simulator Codes (Expired)
Here is a list of all Anime Power Simulator expired codes.
Related: Anime Rifts Codes
How to redeem codes in Anime Power Simulator?
Follow our step-by-step guide below and you will get your rewards for Anime Power Simulator in no time.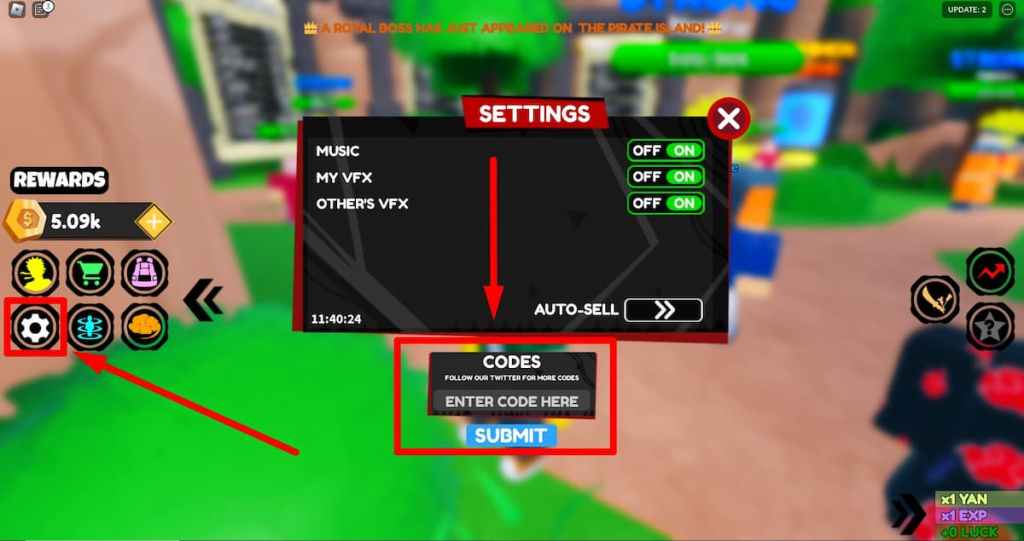 Launch Anime Power Simulator on Roblox.
Navigate to the left part of the screen and click the gear button (Settings).
Click on the text box that says "Codes" and enter your code.
Press Enter or click "Submit" to redeem your reward.
How can you get more codes for Anime Power Simulator?
Getting new and latest codes for Anime Power Simulator isn't so difficult. All you have to do is follow the developers (NRPG) Dragon on their official channels. You can find their official YouTube called Infernothedub, their Twitter @benther123, and their Discord DIB Studios. Twitter is their main social network where they will be posting codes so pay special attention to it.
Why are my Anime Power Simulator codes not working?
You will often encounter a situation in which your codes won't be working. But, you shouldn't panic as there are a couple of reasons to why you are getting the "Your code is invalid" error. The first reason can be that the code expired. A lot of codes are active only temporarily (during a time-limited event for example) and they stop working after a certain point. The second reason why your codes might not be working is that they weren't entered correctly. Oftentimes we will speed type and miss out on a letter or a number. When entering codes in Roblox it's vital that every letter and number are correctly entered. Even if you have an extra space entered, the code will probably not work. That's why we suggest always copying and pasting the code from the source.
What other free rewards are there in Anime Power Simulator?
There will be a lot of in-game events and special bosses that spawn at random hours. Participate in these events and there is a chance that you can grab some unusual rewards that can not be won during a regular gameplay session.
What kind of a game is Anime Power Simulator?
Anime Power Simulator is an RPG game with pet-style combat. Instead of you fighting, you let your AI-controlled fighters fight the tanky NPCs that then drop hefty rewards upon being defeated. You can attack these enemies alone with your party or you can join someone else's party of fighters and tackle stronger enemies together. Throughout the game, you are able to buy even stronger fighters for your team and your own character is able to dash out a special attack once in a while. You can upgrade your character's special attacks by defeating enemy NPCs numerous times.
Coins earned after defeating NPC units and NPC bosses can be spent for a lucky roll where you can get some common and some rare new units. The game offers a good scaling system so for example, when you get a number of higher-level units, you can sacrifice them for one stronger one.
---
Get more codes for other games by visiting our Roblox Game Codes post. You will also find a lot of freebies on our Roblox Promo Codes page, and once you are done with that you can always stick around and read our latest stories about trending news from the gaming world. Follow Gamer Journalist on Facebook to never miss a good story.