Animal Crossing New Horizons Pirate Items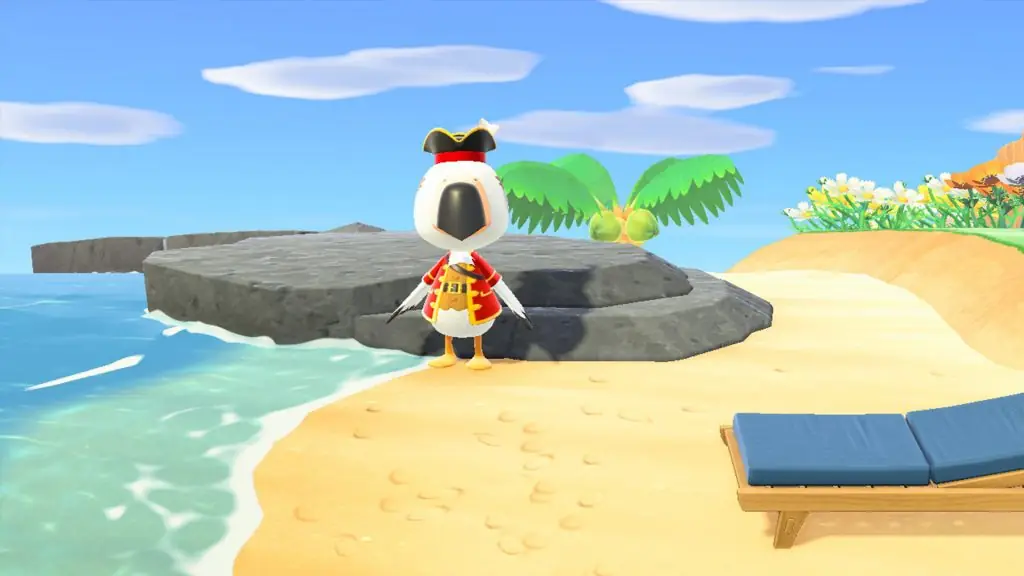 Looking for some Animal Crossing New Horizons Pirate Items? The first wave of the summer update is now available for all Animal Crossing New Horizons players. A bunch of new content is now in the game, including swimming and diving, which you can do to catch forty different deep-sea creatures after picking up a wet suit.
Another new addition is Gulliver's alter ego Captain Gullivarrr. In this guide, we're going to check out all the Animal Crossing New Horizons pirate items you can get some Gullivarrr. You can look at Gulliver and Gullivarrr as two different characters, as both can still show up in the game.
Who is Gullivarrr?
You will certainly know when you come across Pirate Gulliver because of his dialog and outfit. Pirate Gulliver is stuck on your island, just like in previous encounters, and you need to contact his crewmates to help him get rescued. Rather than find communicator parts, you'll need to find his phone that's lost somewhere at sea.
Finding Gullivarrr's Communicator
After grabbing one of the new wet suits from the shop or Nook terminal, you can start swimming in the sea and find Gullivarrr's phone. It's easily distinguishable from the sea-creatures because the shadow does not move around.
After you see Gullivarrr's phone, swim back to shore and give it to him. He will hang out on your island for the rest of the day while waiting for his crew to rescue him. The next day, Gullivarrr will send you a reward in the mail as a thank you. Doing this is how you get the Animal Crossing New Horizons pirate items.
How to get Gullivarrr to show up
Like other characters in the game, Gullivarrr and Gulliver each have a random chance to show up on your island. If you don't see either of these characters for a week, there's a good chance you will see them in the following week.
According to many players, only one Gulliver has a chance to spawn every week. We have yet to see both regular Gulliver and Gullivarrr at the island in the same week. We know that both cannot show up on the same day, at least, because only one character can occupy the beach at a time.
Animal Crossing New Horizons Pirate Items
Here is a complete list of all pirate items you can obtain from Gullivarrr in Animal Crossing New Horizons.
ACNH Pirate Furniture
Pirate Cannon
Treasure Chest
Pirate Keg
Pirate Wheel/Helm
Pirate Barrel
Pirate Floor
Pirate Wall
Pirate Rug
ACNH Pirate Clothing
Pirate Eyepatch
Pirate Dress
Pirate Treasure Robe
Pirate Boots
Pirate Pants
Pirate Bandana
Pirate Beard
Pirate Treasure Crown
Pirate Clothes
Pirate Coat
Pirate Hat