What To Expect In Animal Crossing New Horizons April 23 Update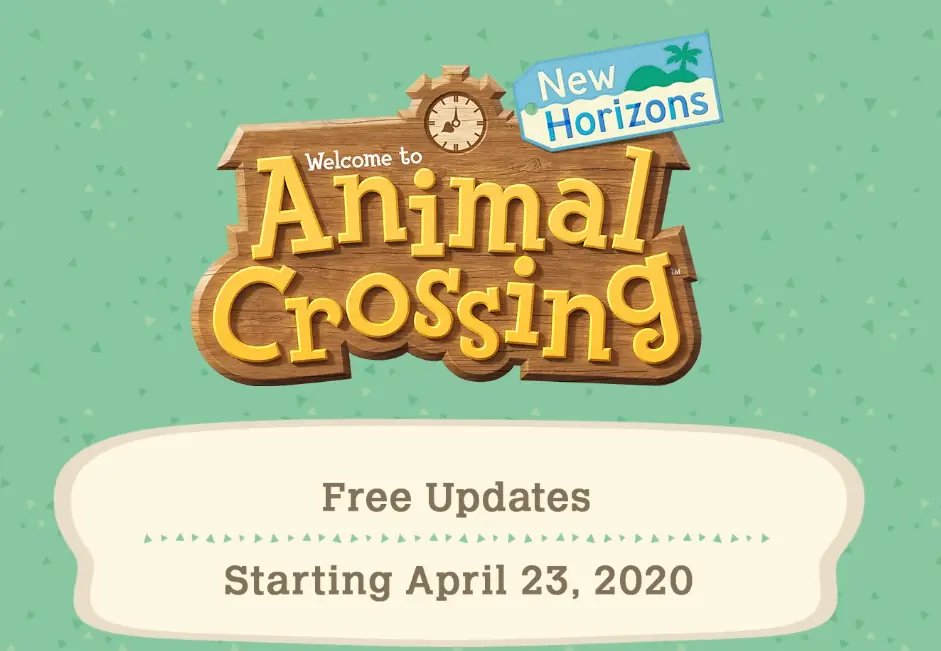 Nintendo just announced the details for an upcoming Animal Crossing New Horizons patch that is scheduled to drop on April 23, 2020. The update will include several newly added island visitors, and prepare players for a few upcoming events, including Nature Day, May Day Tour, International Museum Day, and Wedding Season.
Here's everything you can expect from the Animal Crossing New Horizons update on April 23.
Leif's Garden Shop
Leif will be visiting islands to sell a wide range of plants including shrubs and flower seeds. These new items will allow you to customize your islands even more.
Pink-azalea start
White-azalea start
Orange-tea-olive start
Yellow-tea-olive start
Jolly Redd's Treasure Trawler
Exchange bells for artwork and furniture at Jolly Redd's Treasure Trawler. Redd will show up in his boat occasionally to sell in-game artwork and custom furniture in unique colors. Players need to figure out which pieces of art are real and fake, and the real artwork purchased here can be donated and used to create an art gallery at the Museum.
Museum Expansion
New additions to the museum will be introduced, including The Art Gallery where painting and sculptures will be exhibited.
Upcoming Events in Animal Crossing New Horizons
Nature Day (April 23 – May 4)
Special Nook Miles challenges will be available during Nature Day. They focus on things related to nature such as planting trees and watering flowers.
May Day Tour (May 1 – May 7)
Players can use a May Day Ticket during the first week of May to go on a limited-time tour of an island never seen before. A surprise visitor you might be familiar with will also be there.
International Museum Day (May 18 – May 31)
Players can participate in a Stamp Rally and enjoy looking at fish, insects, and fossils while collecting stamps from museum exhibits to exchange for in-game rewards.
Wedding Season (June 1 – June 30)
In June, players can head to Harvey's island to meet Reese and Cyrus, the married couple. You can help take anniversary photos with them in the wedding-picture studio. Players can get wedding-themes in-game items as a reward for participating.
For the official Animal Crossing: New Horizons April 23 update video, see below.
In the meantime, check out some of our Animal Crossing: New Horizons guides: