Animal Crossing New Horizons Space Items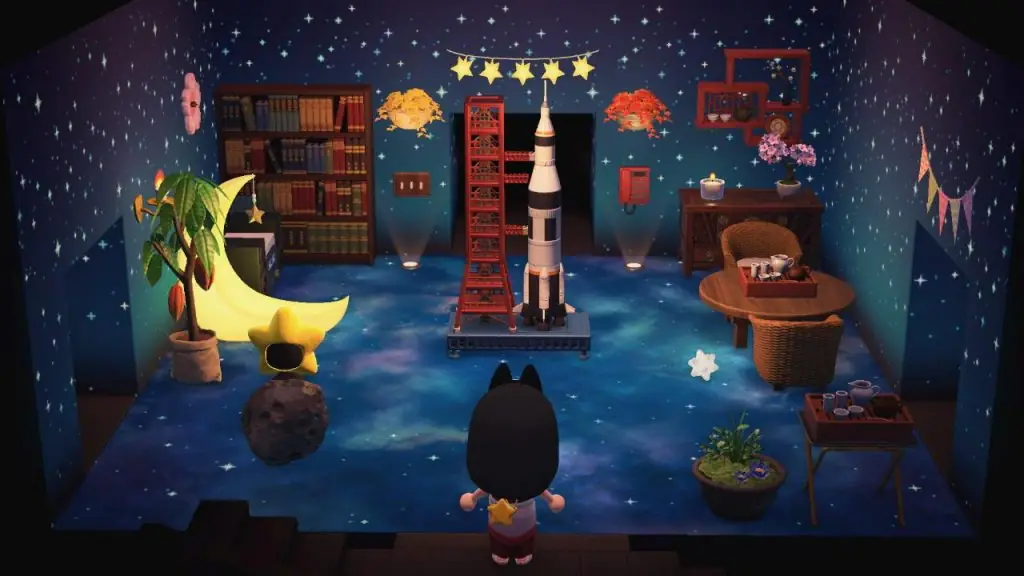 This guide will take a look at everything we know about the rare Space Items within Animal Crossing New Horizons. All of the various Space Items are obtainable through DIY recipes from Celeste. Many of these recipes will require star fragments, so if you don't know about those yet you can check out our guide on how to get Star Fragments.
How to Get Space Items in Animal Crossing New Horizons
If you already know about getting star fragments and wishing upon shooting stars, you already know Celeste will show up randomly some nights on your island. She tends to show up around 7 or 8 PM local time, so that's when you will want to look for her.
Talking to Celeste once per day will reward you with a DIY Space Item Recipe. These are totally random, so it may take you a while to collect them all. Talking to her again after you obtain a recipe will not get you another one because you can only get one per day.
Now that you know what you need to do to get some DIY recipes for space items, let's take a look at them.
Space Items Recipes
Space Shuttle
Star Fragment x5
Iron Nugget x10
Rocket
Star Fragment x10
Iron Nugget x20
Astronaut Suit
Star Fragment x5
Iron Nugget x5
Lunar Rover
Star Fragment x10
Iron Nugget x10
Old Tire x4
Satellite
Star Fragment x10
Iron Nugget x15
Crewed Spaceship
Star Fragment x10
Iron Nugget x20
Lunar Lander
Star Fragment x10
Iron Nugget x15
Flying Saucer
Star Fragment x15
Iron Nugget x10
Nova Light
Moon
Star Fragment x15
Large Star Fragment x1
Crescent-Moon Chair
Star Fragment x7
Large Star Fragment x1
Star Clock
Star Fragment x3
Iron Nugget x1
Star Head
Asteroid
Star Fragment x5
Stone x10
Sci-Fi Wall
Star Fragment x5
Large Star Fragment x1
Starry Garland
Galaxy Flooring
Star Fragment x5
Large Star Fragment x1
Lunar Surface
Star Fragment x5
Large Star Fragment x1
Sci-Fi Flooring
Star Fragment x5
Large Star Fragment x1