All Pro Clubs Changes in FIFA 23
The popular online multiplayer game mode has changed dramatically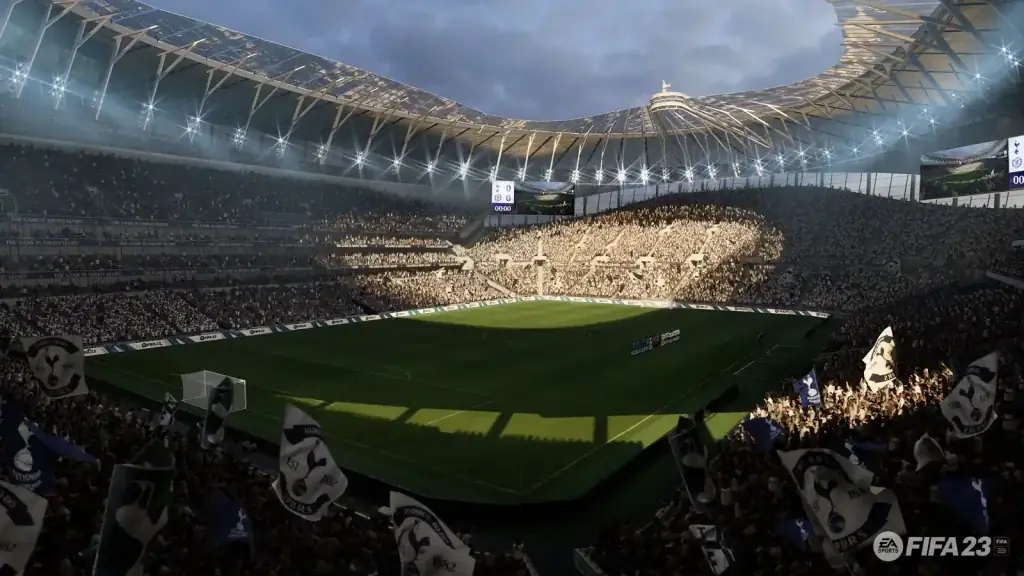 On August 8, 2022, EA revealed more information about what's expected to be one of FIFA 23's most compelling game modes, Pro Clubs. An exciting 11 vs. 11 online game mode in which each player creates their own avatar (or a Virtual Pro) and come together to form a full squad of 11 players.
Playing alongside 10 other friends (or AI teammates), players will compete in games and work towards climbing up each division. However, while the primary objective is still the same in FIFA 23, it appears that there are some major changes to the popular game mode.
Here's a full breakdown of all the Pro Clubs changes in FIFA 23.
All Pro Clubs Changes in FIFA 23
FIFA Community Manager, Sheldon Rogers, recently sat down with Timothy Abel and Mbuso Rabede, two members of the development team, to discuss everything Pro Clubs in FIFA 23.
Related: All New Features in FIFA 23 Career Mode
These were some of the big changes we observed:
Seasonal Progression – This is a feature that was introduced to FIFA Ultimate Team a few years ago but has now been added to Pro Clubs. Essentially rewarding players for working towards various objectives and playing in matches each season. Every six weeks new rewards and objectives will be added, primarily consisting of cosmetics purchased through the Volta store.
Customization – Speaking of cosmetics, FIFA 23 will also introduce more Kits and Stadiums than ever before. Including 8 drop-in-specific kits.
Drop-Ins – The Drop-Ins have traditionally been too long and dull but this has changed in FIFA 23. Now, Drop-Ins will consist of four-minute halves and will even include Golden Goal overtime. Which should help to make the games shorter and the experience more lively.
Perks – Pro Clubs in FIFA 23 will also feature more levels and perks. In fact, the level system has been entirely reworked to allow for faster levelling up. With the maximum level increasing from 25 to 100, it will become much easier to progress through each level. Plus, all player perks will be unlocked at level 25, including four new perks; Poacher (Attacking), Light Passes (Chance Creation), Interceptor (Defensive) and Chase Down (Defensive).
Skill Games – Finally, we've got the addition of 66 new Skill Games. Which players can partake in while waiting in the lobby prior to the match. Not only does this give you something to do while you wait but it also allows you to brush up on your technical skills and even earn XP before the start of every match. You can even compete against friends thanks to the Pro Clubs-specific leaderboard.
That's everything you need to know about all of the changes to Pro Clubs in FIFA 23. If you're interested in more FIFA content, be sure to check out our guides section here at Gamer Journalist. Where you can find information like all new animations and celebrations in FIFA 23 or how to get early access for FIFA 23.