All Cars in Forza Horizon 5: Hot Wheels, Ranked
Many to choose from, but some are just better.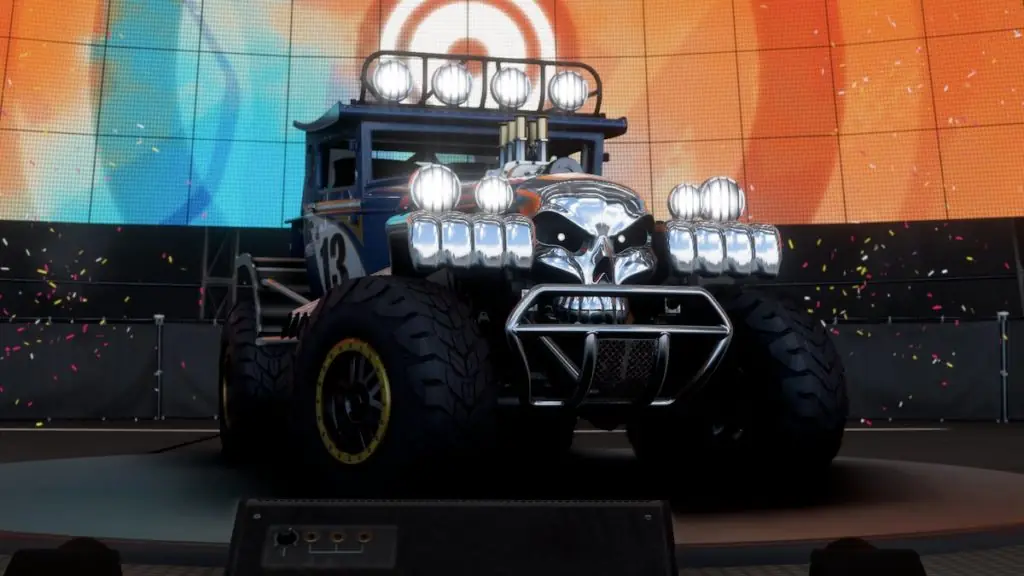 Racing in the Forza Horizon 5: Hot Wheels expansion has been a real treat to do. With its various fantastic tracks to drive on and the brand-new 10 cars that made their way into the game, there's so much to love for the small asking price of $19.99.
We've already gone through the different tracks in the game and ranked them, so now it's time to turn our attention to the vehicles. We'll take a dive into the Hot Wheels livery and rank all 10 of the new cars from worst to best.
All Cars in Forza Horizon 5: Hot Wheels, Ranked
Upon racing each of the 10 new cars available within the Hot Wheels DLC, it became apparent that some cars are just outstandingly better than others. While they all look very cool, there is a clear difference in which ones you should drive and which ones are only good for photo mode pictures. Without wasting any more time though, let's get to the rankings!
2018 Hot Wheels Chevrolet Camaro COPO
Quite possibly the most disappointing car on this list, the Camaro is just a bad car all-around. It's horrible at turning and drifting isn't much better. This really is only a car used for drag racing on straight stretches, nothing else to say about it. It's just bad.
2006 Mosler MT900 GT3
Another rough cut is the MT900 GT3. This is just a really sluggish car, especially in its class. It's not as bad as the Camaro but I'll never choose it compared to any of its competition.
2018 Subaru WRX STI ARX Supercar
This car is just kind of boring overall. It checks some great boxes but there are other cars on this list that can do what this one does and just look better doing it, overall. Not a bad car by any means but just a ho-num one.
2020 SIERRA Cars ALPHA #23 Yokohama
The Yokohama is a neat little car but doesn't really have a place within this livery in my opinion, as it just doesn't do much in terms of what's expected of the cars when it comes to tracks. Off-roading in the snow is great but you won't be doing that all too much. Not a bad car, just out of its element.
2019 Brabham BT62
I actually like this car quite a bit, the only downside to it is that there are cars that can do what it does, but are better overall. Its paint job is amazing though and makes this a showstopper of a Hot Wheels ride.
1993 Schuppan 962CR
Now we're getting into my top 5. Starting with the 962CR; this is a fantastic car all-around. It's got speed, decent handling, and can drift with the best of them. The only thing I don't love about it is its design. Overall though, a fantastic choice for anything fast-paced.
2013 Hot Wheels Baja Bone Shaker
There's a lot to love about the Baja Bone Shaker; it's perfect for off-roading but also handles normal tracks very well. Speed isn't an issue with this monster and handling is actually pretty fantastic even when you consider its large tires.
2000 Hot Wheels Deora II
This is definitely one of my favorite rides in the Hot Wheels expansion. I wasn't expecting to love it so much either. Between its great handling and insanely unique design, I just can't get enough of this charming car.
2021 Hennessey Venom F5
The last two can really be a toss-up. Honestly, the Venom F5 is a total beast. It's the fastest car in the DLC, has the best handling, and the best drifting overall. The only thing that makes it a runner-up is the fact that there's another car that's just about as good but screams "Hot Wheels".
2012 Hot Wheels Bad to the Blade
There is no single car better than the Bad to the Blade. Not only is this the quintessential "Hot Wheels car" of the bunch, but it's perfectly tuned as well. This car has the best handling, it drifts, and its speeds are amongst the best. This is definitely the a great one to drive and it looks amazing while doing it.
That's it! You now have our ranked list of all of the new cars in Forza Horizon 5: Hot Wheels! There are a lot of great cars to love in this DLC and it's so great to see how much detail was put into each one.