How to do a Hard Charger Skill in Forza Horizon 5
Burnout and speed.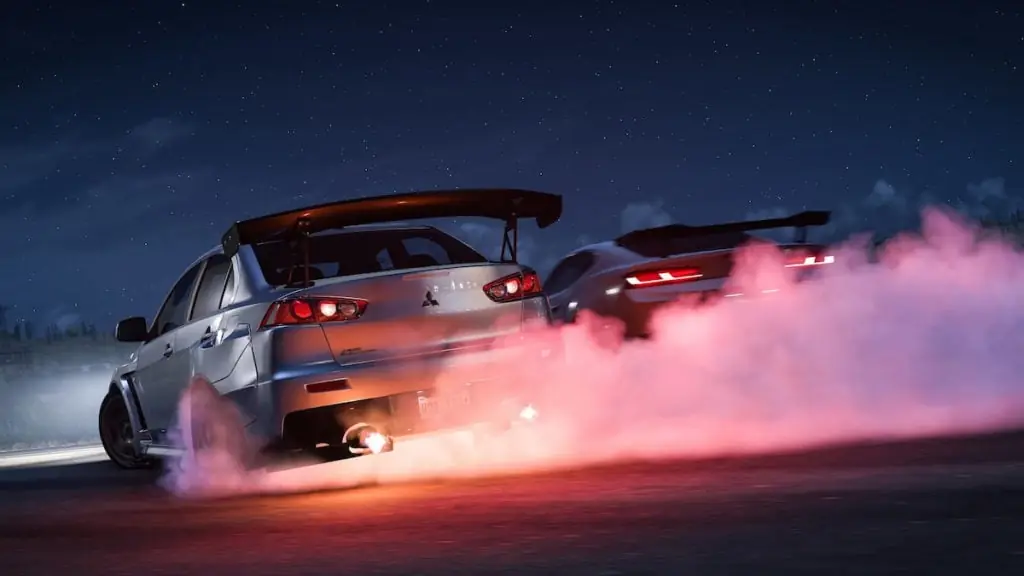 There are numerous skills in Forza Horizon 5. You can perform stunts with your car to unlock these skills and get Skill Points in the game. While everyone is busy grinding the Forza Horizon 5: Hot Wheels expansion pack, there are mini challenges to grab in the game which also award crucial points.
In this guide, we will look at a tricky yet extremely simple skill to accomplish. The challenge is performing a Hard Charger Skill in the game. It may show up as "Earn a Hard Charger Skill in Playa Azul" under the Summer tab of your dashboard. Let's have a look at how we will complete this skill.
How to do a Hard Charger Skill in Forza Horizon 5
It's simple to complete the Hard Charger Skill. To complete it, players must perform a Burnout skill followed by a Speed skill within 30 seconds. If the game asks you to perform the skill in Playa Azul, you will need to travel there first. Playa Azul is located on the eastern side of the Forza Horizon map. It is very close to the coast and is home to the Farid Rueda Lion Mural.
Once you are in Playa Azul, you will need to perform the skill. To complete it follow the steps below.
Set a marker on the map in Playa Azul, making it your finish line
Charge your car and perform a burnout by pressing the handbrake before speeding
After a long burnout, move forward and gain speed with your car
Once the car moves at a high speed, you will unlock the Speed skill
With a combination of Burnout and Speed skill the game will show a successful completion of the Hard Charger Skill
The Hard Charger Skill will grant you 1000 Skill points and bonuses if you are eligible. However, there are few things to note. Secondly, try to set the marker in a straight line with less traffic on the map. Make the marked track small yet long enough to gain enough speed. You should also keep a note of the 30 seconds timer. Also, don't press the brakes once you leave the burnout period because it will render the skill incomplete. Players should try to use a muscle car or speedster which can perform burnouts easily.
That's all the information we could get to help you with the Hard Charger Skill in Forza Horizon 5.