Zyleak's MM2 Codes (November 2023)
Redeem the latest Zyleak's MM2 codes before they expire and get all the freebies that you can!
Updated: Novemer 9, 2023

Added a new code!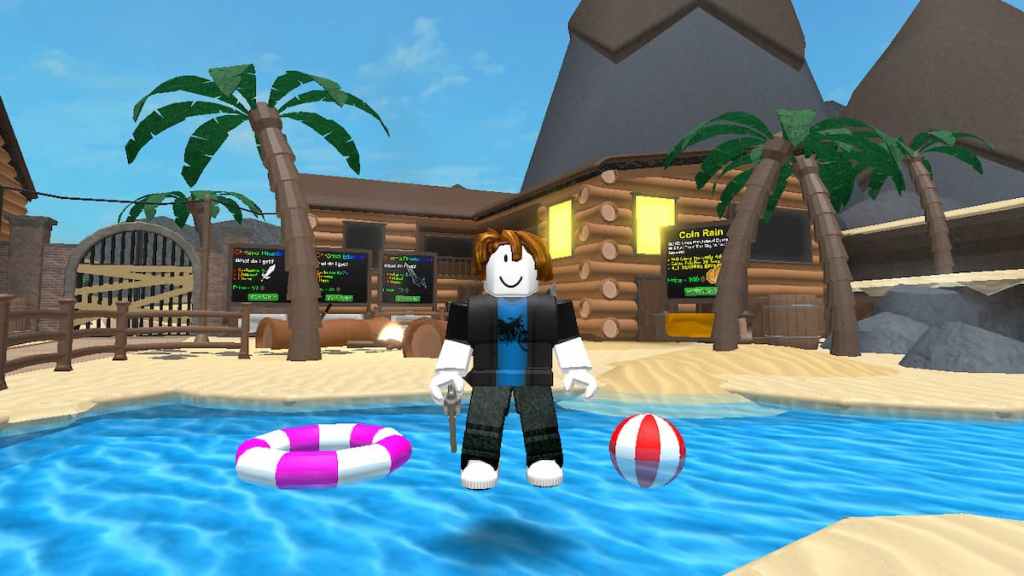 I love my friends, but I must admit that sometimes they can be a little annoying. When I discovered Zyleak's MM2 on Roblox, I was thrilled. Now, I can invite them to my lobby and take my revenge whenever they become too much!
With Zyleak's MM2 codes, you can murder your friends in style with many cool-looking weapons or redeem the coins and purchase different effects, powers, and pets. Also, if you haven't played the original Murder Mystery 2, I suggest trying that game—we have codes for freebies in that game as well.
Zyleak's MM2 Codes List
PUMKINBOW – Pumpkin Bow (New)
HALLOWEEN2023 – Traveler's Axe
BATZ – Bat's Blade and Bat's Revolver
Zyleak's MM2 Codes (Working)
FREECOINS – Free 5,000 coins
LIKEGOAL15K – Free 5,000 coins
LIKEGOAL5000 – Chroma Sparkle
LIKES500 – Swirl Blade
LIKES1000 – Toxic Icebreaker
LIKES2000 – Toxic Icecrusher
GOALS3000 – Pink Waves and Pink Ocean
10KBALL – Basketball reward
BAT30THOUSAND – Purple Bat
MILESTONE10M – Galaxy Slasher
PHANTOM37500 – Toxic Phantom
SWIRLY – Swirly Axe
HALLOW – Hallowscythe
BATTLEAXE – Battleaxe
LASER – Laser
FIREFIRE – Firey
EMANSPINKY – Pink Corrupt
TRELLSREDTHING – Red Corrupt
ICEBREAKER – Icebreaker
ICE – Icecrucher
CHROMASEER – Chroma Seer
CRYSTAL7000 – Crystal Heat
VISITS1MIL – Heat
FALLWAVES10000 – Fall Waves
Zyleak's MM2 Codes (Expired)
Related: Murder Mystery 3 Codes
How to redeem codes in Zyleak's MM2
Follow the instructions below to redeem codes in Zyleak's MM2:
Start Zyleak's MM2 in Roblox
Click on the Inventory button on the left side of your screen.
Type your code into the textbox at the bottom right of the Inventory window above the Redeem button.
Press Redeem to claim your rewards!
How can you get more Zyleak's MM2 codes?
The best way to get new codes for Zyleak's MM2 is to bookmark this page and return from time to time. We update our codes list as soon as new codes become available. You can also follow the developers on X (@OfficialZyksMM2) or join the official Zyleak's MM2 Discord server for all the latest updates. Also, Zyleak's MM2 YouTube channel (@ZyleakMM2) offers helpful tutorials and in-game tips.
Why are my Zyleak's MM2 codes not working?
Use these codes as soon as possible because you never know when they will expire! If you find one that has already expired, please tell us in the comments so we can remove it. Keep in mind that codes are case-sensitive, so make sure to enter them correctly. Moreover, you can always copy and paste codes and avoid typos altogether.
How do I get other rewards in Zyleak's MM2?
There are plenty of ways to get other rewards in Zyleak's MM2, and you should start by spinning the prize wheel in the lobby as you get one free spin each day. You can win weapon skins, pets, crates, and more.
Additionally, you'll want to tune in to the official Discord channel, where the developers sometimes host giveaways with valuable rewards that include Robux and in-game items. Community prizes are also available in Zyleak's MM2, and this YouTube video provides a valuable tutorial on how to claim them.
What is Zyleak's MM2?
Zyleak's MM2 is a social deduction Roblox game where players take on roles of the Innocent, Sheriff, or Murderer. The general goal is to stay alive until the end of the match. If you get to be the Sheriff or the Murderer, you will need to kill along the way. Players can use logic to determine one another's roles during gameplay, while others can bluff to avoid being caught.
If you're obsessed with other Roblox games, don't miss out on more freebies in your favorite titles—explore the rest of our Roblox Game Codes section and claim all the rewards before they expire!
About the author