World Flipper Thunder builds and team comps
Learn the best World Flipper Thunder team build, including the best leader, unison units, and armaments to use for each character.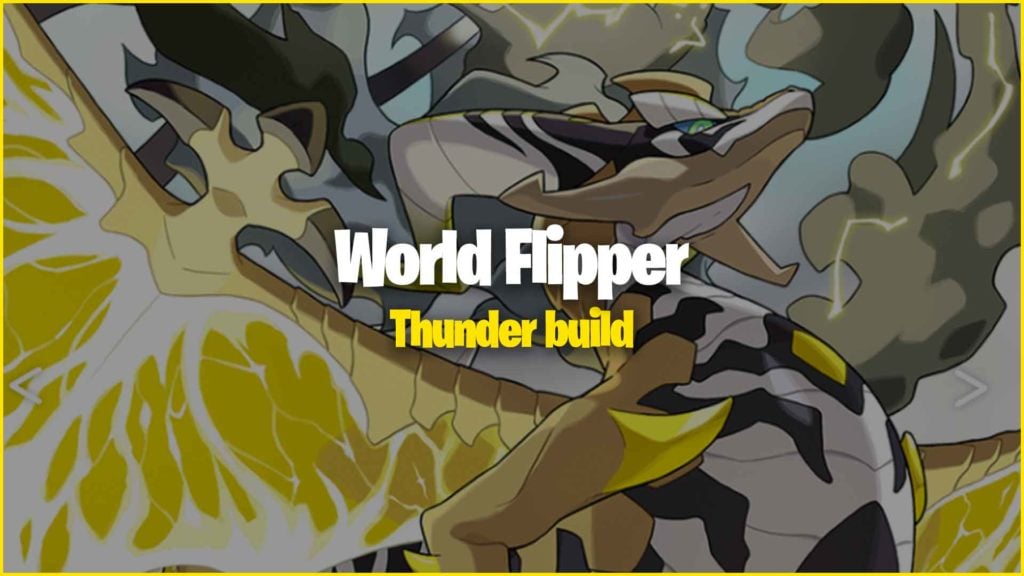 Thunder teams are fairly popular among World Flipper players these days, and it's apparent why that is. An adequately built Thunder team can bring incredible burst damage to the board, quickly melting foes in a few skill shots. In this guide, we'll show you one of the best World Flipper Thunder builds and team comps you can use to breeze through story mode quests and farm the toughest bosses.
The best World Flipper Thunder build and team comp currently utilizes Rams for the incredibly high damaging Thor's Hammer skill. Other units synergize nicely with this move, which strikes the closest target with a high-damage lightning shock that deals more damage in a radius and bonus damage to paralyzed enemies.
You may get some use out of our World Flipper tier list, so you can see which units to pull for, and which ones are worth building!
Best World Flipper Thunder team comps:
Rams comp 1
| | | | |
| --- | --- | --- | --- |
| | Main | Sub | Armaments |
| Leader Group | Rams | Murakumo | Whitetail's Axe |
| Group 2 | Renoir | Jay | Nurarihyon |
| Group 3 | Sha Suzu | Owlbert | Old Staff |
Since Murakumo can be hard to obtain for newer players, you can substitute this unison unit with Gilasrad or Clarisse. Jay and Owlbert are both easy, farmable units to obtain, while Sha Suzu, Rams, and Renoir are all gacha pulls.
World Flipper best Thunder Characters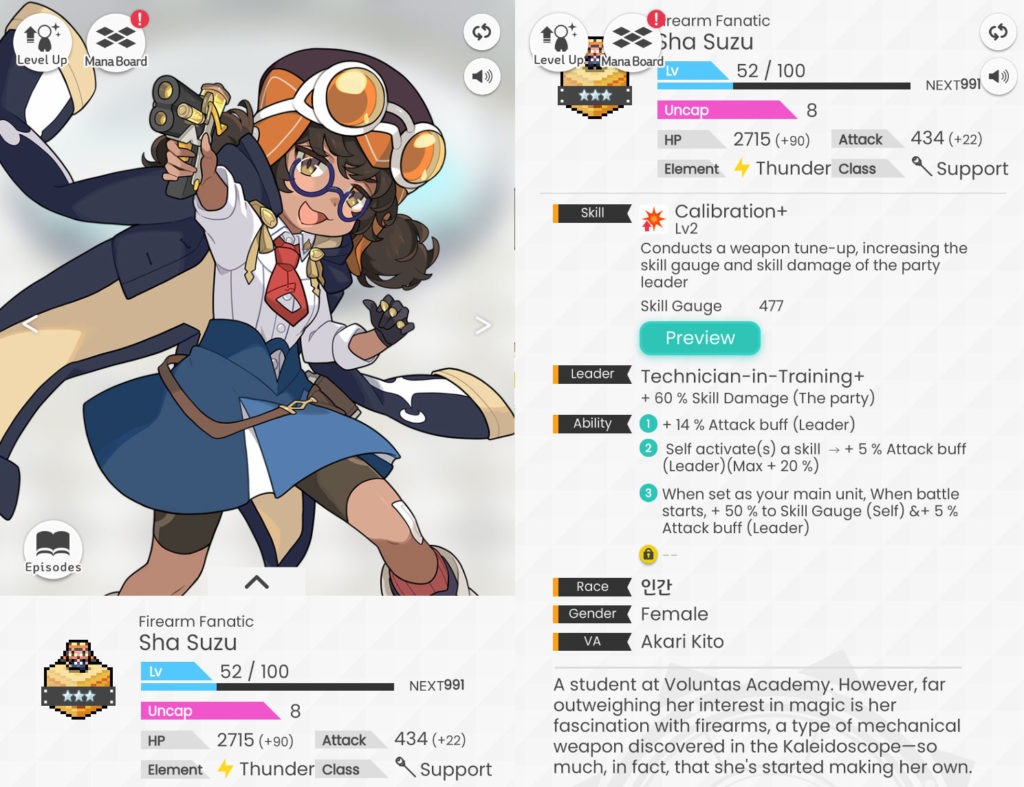 Sha Suzu
Sha Suzu is a must-have character in a lot of team comps, mostly due to her leader buffing abilities and party skill damage boost. She is easily the best three-star character in World Flipper. In this particular build, she's granting a lot of damage buffs to Rams for extra Thor's Hammer damage.
Skill: Calibration – Conducts a weapon tune-up, increasing the skill gauge and skill damage of the party leader.
Leader: Technician-in-Training – +60% Skill Damage (Party)
Ability:

+14% Attack buff (Leader)
When she activates a skill, get +5% Attack buff (Leader)(Max +20%)
When set as your main unit, get +X% Skill Gauge (Self) and 5% Attack buff (Leader)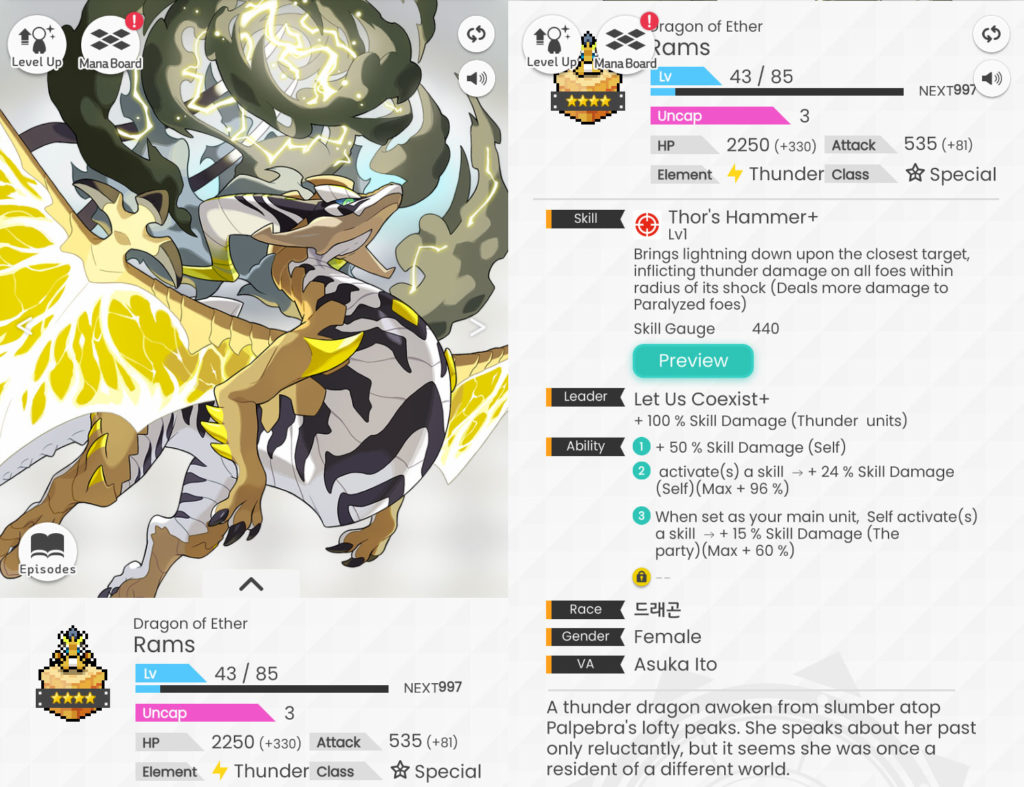 Rams
Rams is the main damage dealer in this World Flipper Thunder build, and she's great at her job. Thor's Hammer is an incredibly high damage dealer, capable of doing crazy numbers with enough synergizing units. Not to mention, the leader ability, Let Us Coexist, doubles all Thunder units' skill damage.
Skill: Thor's Hammer – Brings lightning down upon the closest target, inflicting thunder damage on all foes within radius of its shock (Deals more damage to paralyzed foes).
Leader: Let Us Coexist: +100% Skill Damage (Thunder units)
Ability:

+50% Skill Damage (Self)
When a skill activates, get +24% Skill Damage (Self)(up to 96%)
When set as your main unit and her skill activates, +15% Skill Damage (Party)(up to 60%)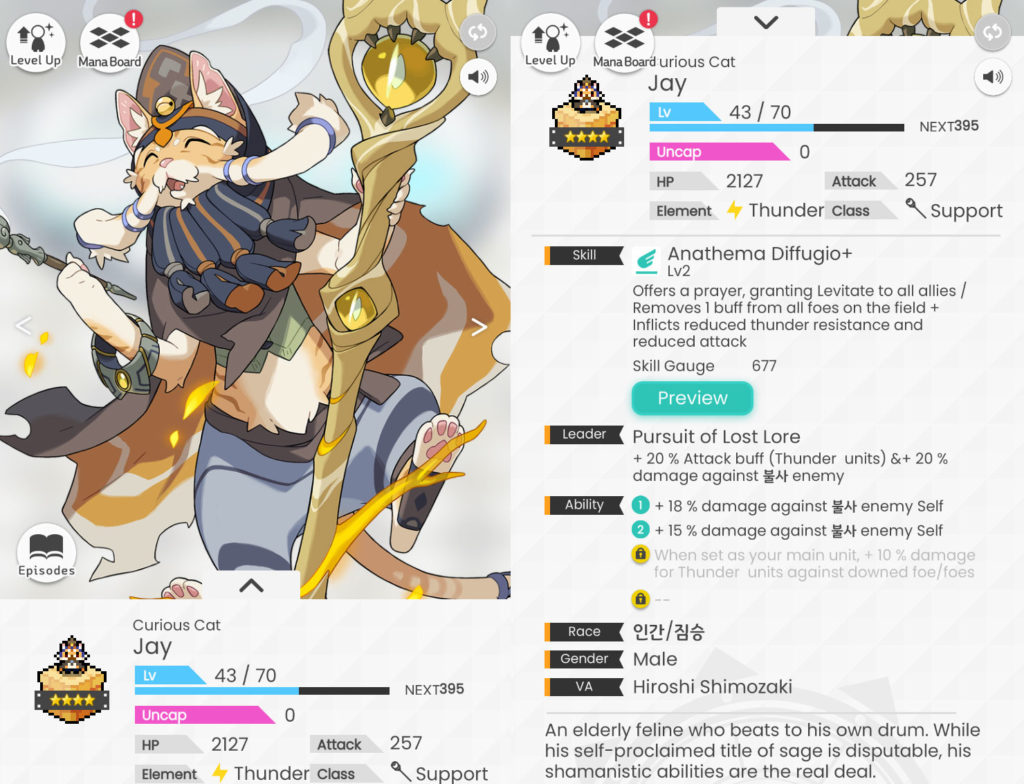 Jay
Jay is a nice addition to the team here, and you can pick him up pretty easily. The Levitate ability lets you string together more combos for the power flips, and he also debuffs enemies for more effectiveness.
Skill: Anathema Diffugio – Offers a prayer, granting Levitate to all allies and removes one buff from all foes on the field. Inflicts reduced thunder resistances and reduced attack, as well.
Leader: Pursuit of Lost Lore – +20% Attack buff (Thunder) and +20% damage against enemy.
Ability:

+18% damage against enemy (Self)
+15% damage against enemy (Self)
When set as your main unit, +10% damage for Thunder units against downed foe/foes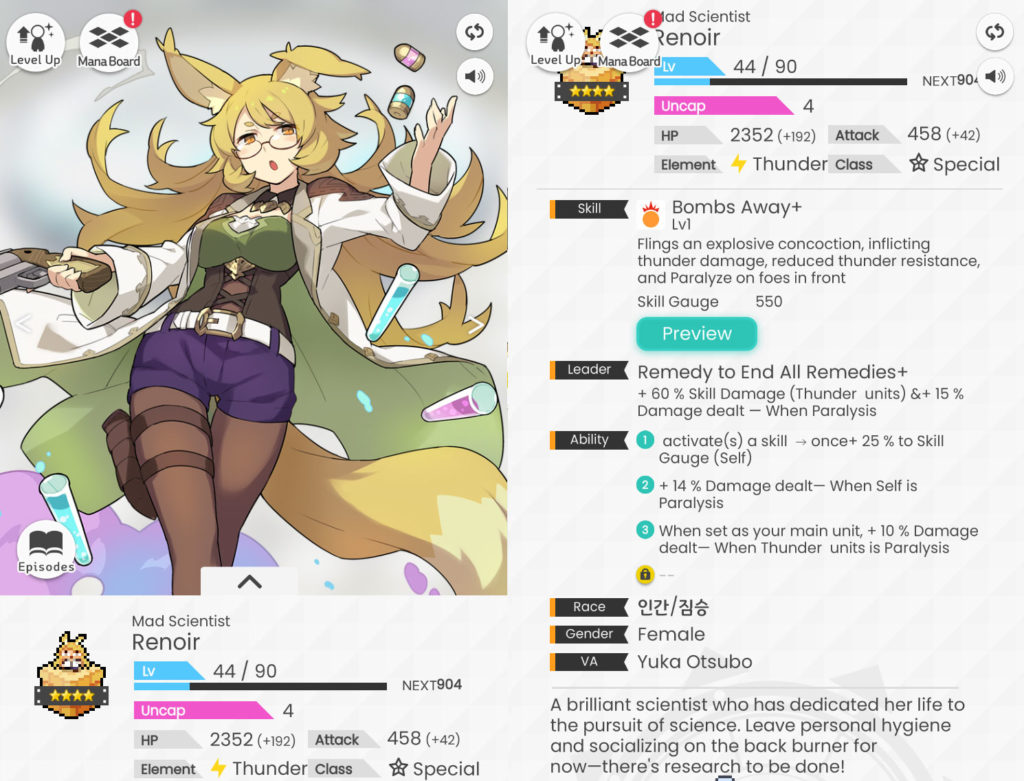 Renoir
Renoir is the CC and AoE unit in this build, offering a stun skill in the form of Bombs Away. Follow this up with Thor's Hammer and you will be doing mega damage to any stunned enemies.
Skill: Bombs Away – Flings an explosive concoction, inflicting thunder damage, reduced thunder resistance, and Paralyze on foes in front.
Leader: Remedy to End All Remedies – +60% Skill Damage (Thunder) and +15% Damage dealt when paralyzed.
Ability:

When she activates a skill, get 25% to Skill Gauge (Self)
+14% damage dealt when paralyzed
When set as your main unit, +10% damage dealt to paralyzed units
For more World Flipper team builds, check these out: