Will Rayquaza be in Pokémon Scarlet and Violet?
Time to get legendary.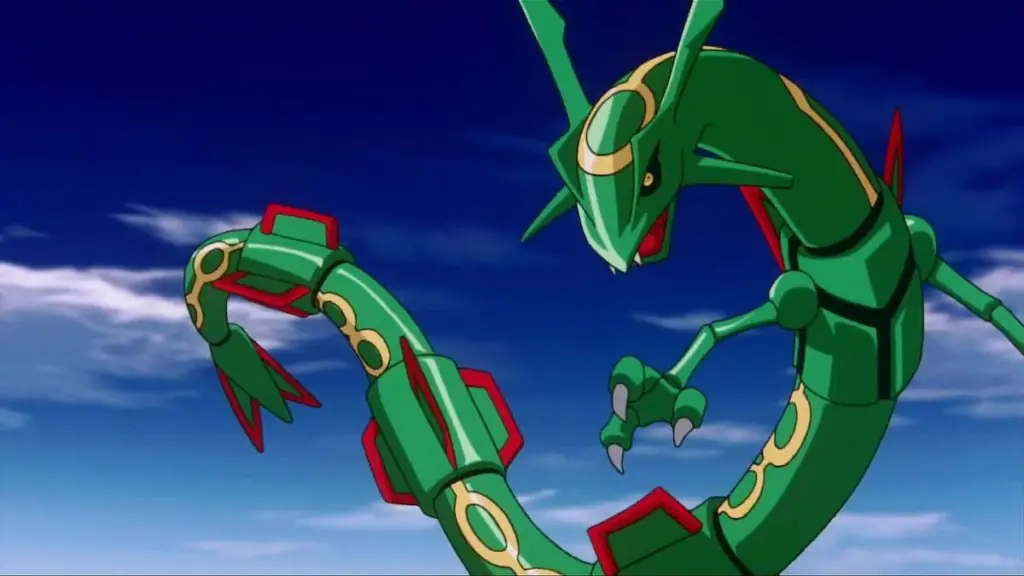 We grow with a Pokémon generation in our hearts thanks to video games, cards or the Pokémon anime. In my case, Generation 1 will always be my favorite. However, my early childhood also dealt with Generation 2 and Generation 3. And what I loved about those generations were the legendary Pokémon. Articuno, Entei, Zapdos, Latias, Ho-oh, and of course, Rayquaza. The latter, of course, is a fan favorite, and it's no surprise that many Pokémon fans, with the arrival of the new Scarlet and Violet games, are wondering whether Rayquaza is going to be included. Will Rayquaza be included in Pokémon Scarlet and Violet? You will find out now.
Will Rayquaza be in Pokémon Scarlet and Violet?
There are some good news and bad news. The bad news is that, right now, you won't be able to get Rayquaza in the game, and you will never find the legendary Pokémon naturally in the wild. The good news is, and this is some great news, is that, thanks to some data miners that have been able to explore the game's files in order to see all the returning Pokémon for Scarlet and Violet. Rayquaza is one of them.
The catch is that in order to have Rayquaza in Scarlet and Violet, you will have to transfer it from your Pokémon HOME application. Due to that, you will have to wait a little bit more until Pokémon Scarlet and Violet becomes compatible with Pokémon HOME. After that, you will be able to transfer all your past Pokémon to Scarlet and Violet. If you wish to see the complete Scarlet and Violet Pokémon list, including transferable Pokémon, you can click right here.
Related: How to Get Hisuian Pokémon in Scarlet and Violet
So if you wish some of your legendary Pokémon to visit the land of Paldea, you will have to wait just a bit. Prepare yourself in the meantime by leveling up your current Pokémon to give those in your collectiona proper welcome.
---
Pokémon Scarlet and Violet is available on Nintendo Switch. If you like our Pokémon content, be sure to check out How to Start or Join a Co-Op Tera Raid in Pokémon Scarlet and Violet and Where to Get Rare Candy in Pokemon Scarlet and Violet.