Where to find Thor's Hammer in Fortnite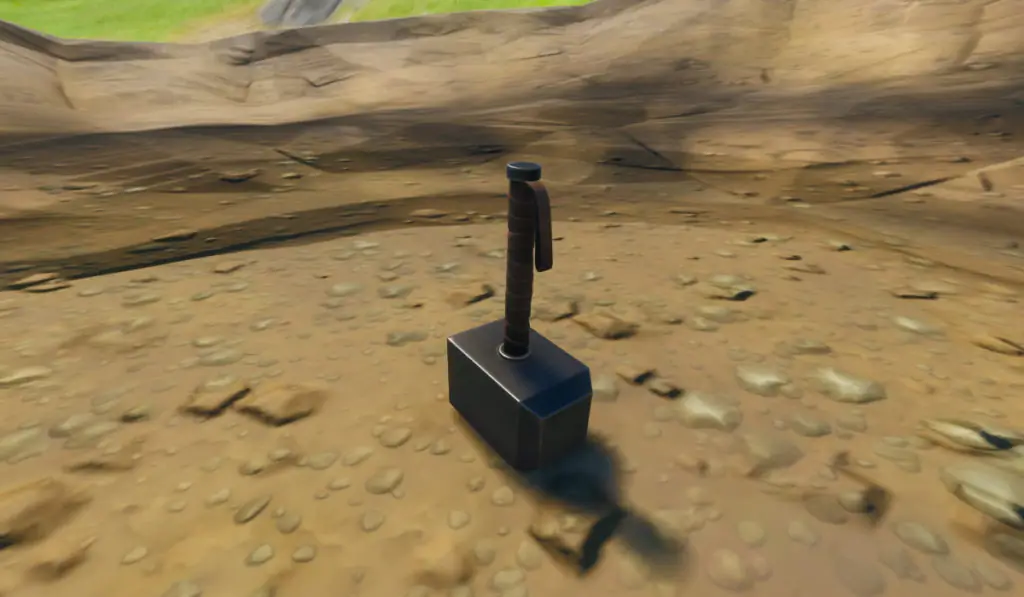 The next season of Fortnite is beginning this week. Fortnite's Chapter 2 Season 4 appears to be Marvel-themed, and players are beginning to see exciting new objects in the game. In this guide, we'll show you where to find Thor's Hammer in Fortnite.
Where to find Thor's Hammer in Fortnite
Thor's Hammer is already live in Fortnite before the start of the new season. You can find it just south of Salty Springs in the middle of a large crater. There are no interaction mechanics between the player and Thor's Hammer at the time of writing this, but we anticipate it will be part of a quest.
You can head to the location just a bit southwest of Salty Springs. Look out for the giant crater in the ground, and you will find Thor's Hammer at the center. If you want to find out exactly how Thor's Hammer appeared in the middle of the Fortnite map, check out the comic. Head to the battle screen menu and select the Comic Book option on the bottom right.
Here you can learn about Thor and Galactus, and why Thor ended up on this planet. Stay tuned during the season for more questlines and mysteries revealed.