Where to find the Ward Prime Fuse in Remnant From the Ashes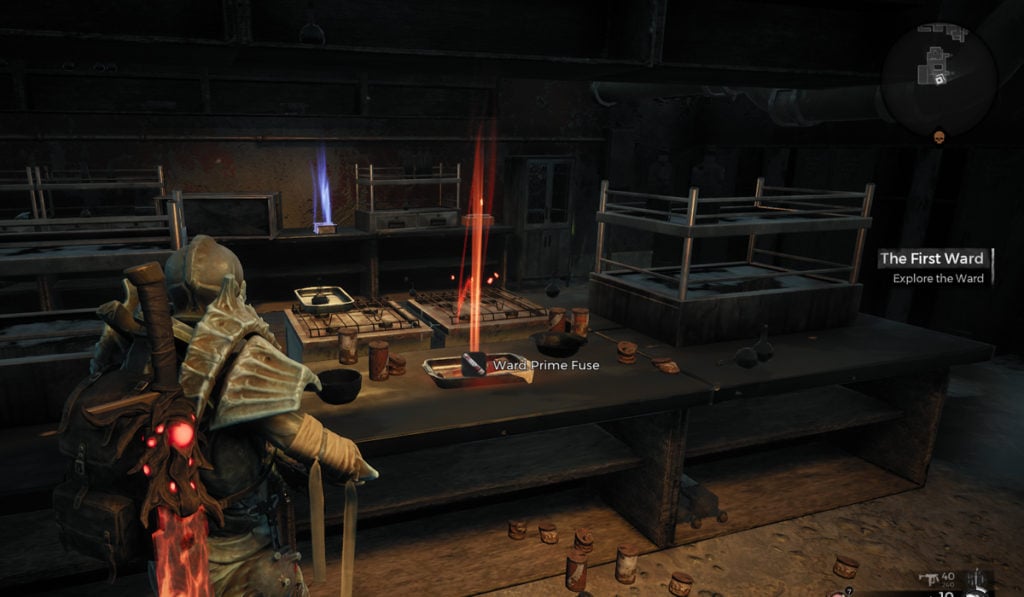 When you get to Ward Prime in the new Remnant From the Ashes DLC, you may notice there is no power. In one of the rooms on the top floor, you can find a breaker box missing a fuse. If you're a bit lost and want to know where the Fuse is, we got you covered. Here's where to find the Ward Prime fuse in Remnant From the Ashes.
Where to find the Ward Prime Fuse in Remnant From the Ashes Subject 2923
On the bottom floor of Ward Prime in the Laboratory, there is a room with three Nexus Hearts to destroy. The Ward Prime Fuse can be in any of the three rooms, as it is a random spawn. Interact with the Nexus Crystal to enter the Root World and then destroy all three Root Hearts. You will need to run back and forth three times to get them all because after killing one, you get sent back to the normal world.
We found the Ward Prime Fuse in the middle room on the laboratory table. In the same place is a Tome of Knowledge and some other various scraps. Now that you have the Fuse, head back to the main floor where you first got to Ward Prime. In the north part of the area, you can find the power room. Insert the Fuse into the breaker box and turn on the power.
With the power active, you can access all the computer terminals. Your next step is to head to Dr. Enji Sato's office, where you will come across a puzzle. We'll leave you at that, as you should try and attempt the puzzle yourself.
About the author