Remnant From The Ashes DLC Swamps of Corsus is coming to consoles on June 4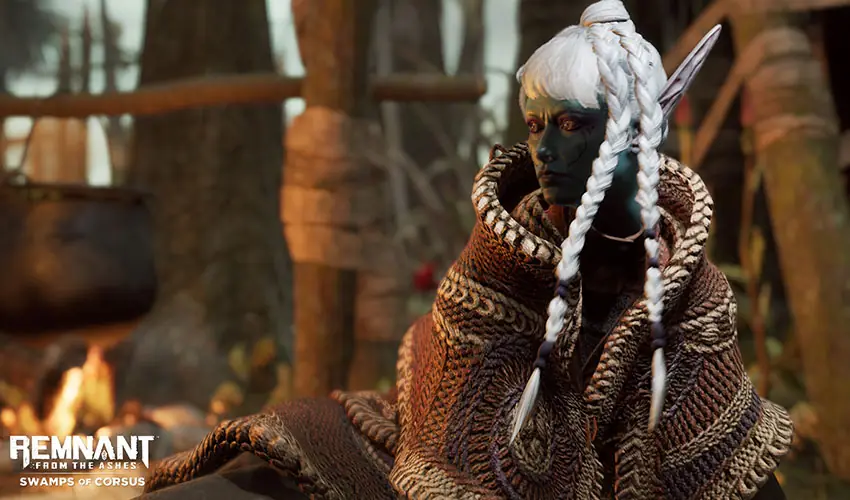 The new Remnant from The Ashes DLC Swamps of Corsus is already out for PC players through the Steam store. It is also scheduled to come out on Xbox One and PlayStation 4 next month. The new premium DLC retails for $9.99, and the full bundle can be picked up on Steam for 40% off retail as part of the Steam Midweek Madness.
Swamps of Corsus Console Release Date
Swamps of Corsus is coming to Xbox One and PlayStation 4 on June 4, 2020. The first major DLC for the game introduces two new game modes, and a variety of other new features including new armor, traits, and items.
New Mode – Survival: Players can try out the new rogue-like game mode. Starting with nothing but a simple and 1000 scraps, players need to fight their way through the world without dying. As time progresses, so does the game difficulty in this test of endurance.
The Iskal Rise – Swamps of Corsus swam with a bunch of new content. A new zone, new bosses, stories, events, and quests can all be explored in the new DLC.
New Items – Adventurers can collect brand new items, armor, weapons, mods, and traits.
Armor Skins – Defeating bosses in the new Survival Mode, Campaign, and Adventure mode will unlock new skins. Use Glowing Shards to purchase armor skins for every type of armor in the game.
For more details about Remnant From The Ashes, visit their official site here.