Where to Find Chickens in Fortnite Chapter 3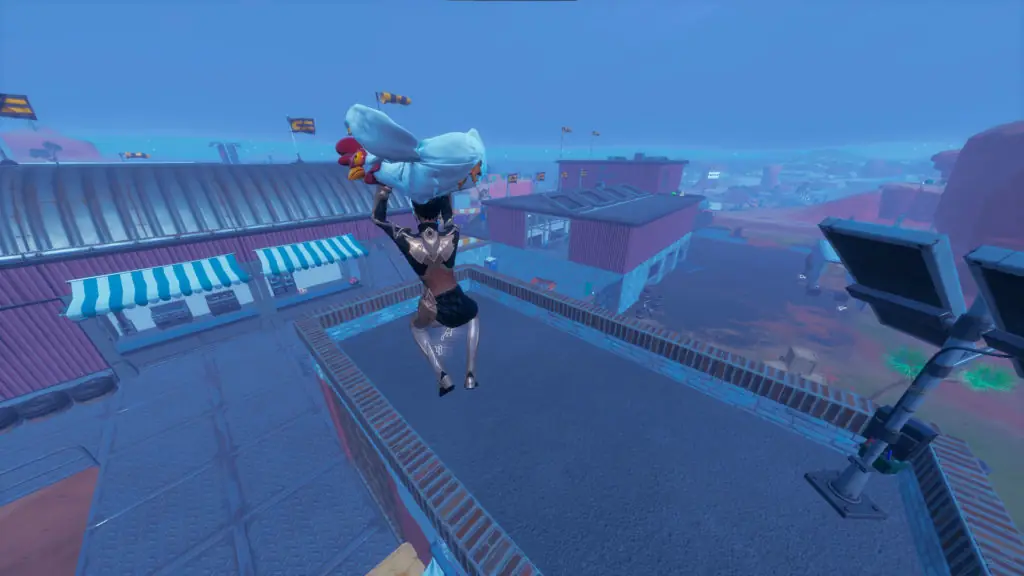 Chickens have a tendency to show up in strange places. I spotted one just meandering around my backyard once, and the nearest farm was a good two miles away. I don't know how it got there, but where there's chicken, there's some form of entertainment or another to be found. Here's where to find chickens in Fortnite Chapter 3.
As part of Fortnite's ongoing Winterfest event, a new challenge requires players to fly for at least 200 meters utilizing a chicken. Thing is, since the island has flipped over, the chickens aren't spawning in familiar places anymore, so some players have had a little trouble with this one. Luckily, chickens still spawn in a relatively consistent spot, so once you know where to look, you can knock this challenge out pretty easily.
Where to Find Chickens in Fortnite Chapter 3
Here are a few locations to find chickens in Fortnite Chapter 3:
The area to the south of the map's central lake
The area between Rocky Reels, Chonker's Speedway, and Condo Canyon
To the southwest of Shifty Shafts
To the west of Greasy Grove
To the north of Rocky Reels, past the stream
Once you locate a chicken, you can build walls around to box it in and ensure it can't run away. Once you get close, you can simply pick it up and jump to start flying. Or gliding, I suppose, would be more accurate. You should be able to cover the requisite 200 meters just by jumping off of any sufficiently tall flat surface while holding a chicken, so just find a cliff or a building or something and hurl yourself and your new feathery associate right off of there.