Where to Find Beach Club Dead Drop in Warzone 2.0 DMZ
Somewhere to store away goods where no one would think to check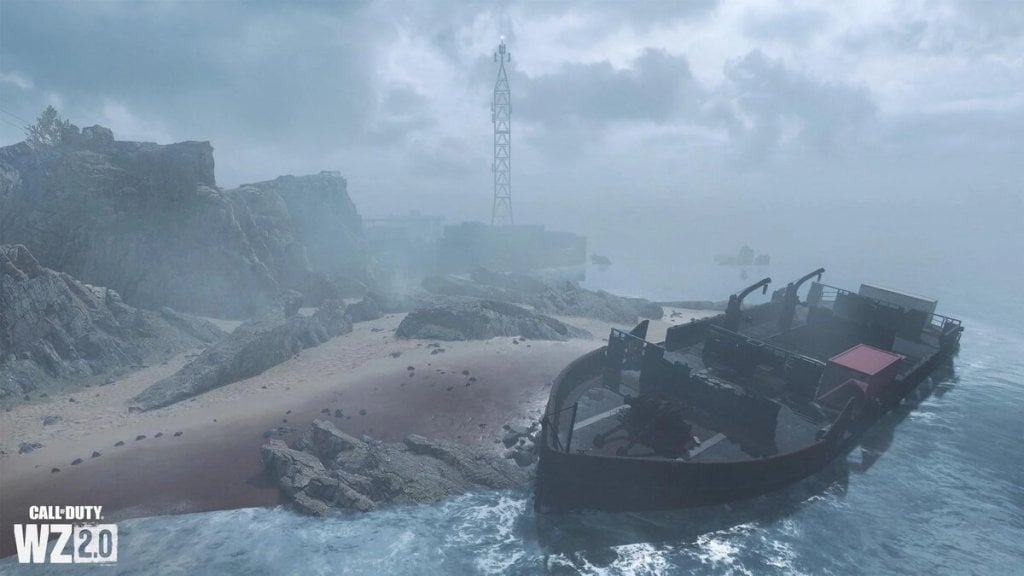 Whether you are ticking off Mission Objectives or trying to reduce your cooldown, the Dead Drop locations are important pieces of information to have on you at all times. Dead Drops have been a part of DMZ since the Game Mode was introduced for Modern Warfare 2. Having a similar formula to that of Escape from Tarkov, with the gameplay switch from the last player standing to having to survival with limited loot and completing Missions for precious XP. But where are the new Dead Drops in new Map, Ashika Island? Well this guide will show you where to find the Beach Club Dead Drop in DMZ.
The Purpose of Dead Drops in DMZ
By completing Faction Tiers you will gain Insured Weapon Slots. These are for your Loadout Weapons that you would typically use in Multiplayer. You will need these Insured to take with you into DMZ otherwise they will be lost forever should you die in your deployment. These include Contraband Weapons such as The Chemist's M13B.
Every Insured Weapon has a cooldown if you were to die during a deployment. The cooldown lasts for two-hours but can be reduced by using the magic of the Dead Drop. The Dead Drops appear as white dumpsters but are not visible icons on the Map. When you place Cash and Valuables inside, the cooldown can be reduced upon exfiling that same deployment. The Dead Drops are also used to complete Mission Objectives and appear throughout each Faction in DMZ, so knowing their locations before you deploy is essential.
Where to Find the Beach Club Dead Drop
The Beach Club is one of the named locations on Ashika Island, released for Season 2: Reloaded for DMZ. Available since February 15th, 2023, players should be used to the ins-and-outs of how Ashika Island runs. From a general increased difficulty with the common enemies, Shadow Company Personnel to the dreaded Tsuki Castle, home to the Bombmaker, these are key parts of Ashika Island gameplay. But what about the new Dead Drops? There are a total of 4 Dead Drops and whilst a few pop up frequently in DMZ Missions, the Beach Club Dead Drop only appears in a total of two Missions. If you do not have Crown Missions, you only need to find the Beach Club Dead Drop once for 'Eyes and Ears' Black Mous Mission.
Therefore, this is the location in which you can find the Beach Club Dead Drop. You should of course, head to Beach Club on the western side of Ashika Island. The Dumpster in question is located on the north side of the named location, within the Gas Station (Gas pump icon on the Map). You will find the white dumpster located south of the Gas Station Building. Please refer to the Map below for the exact location (green player 1 icon) where the Beach Club Dead Drop can be found.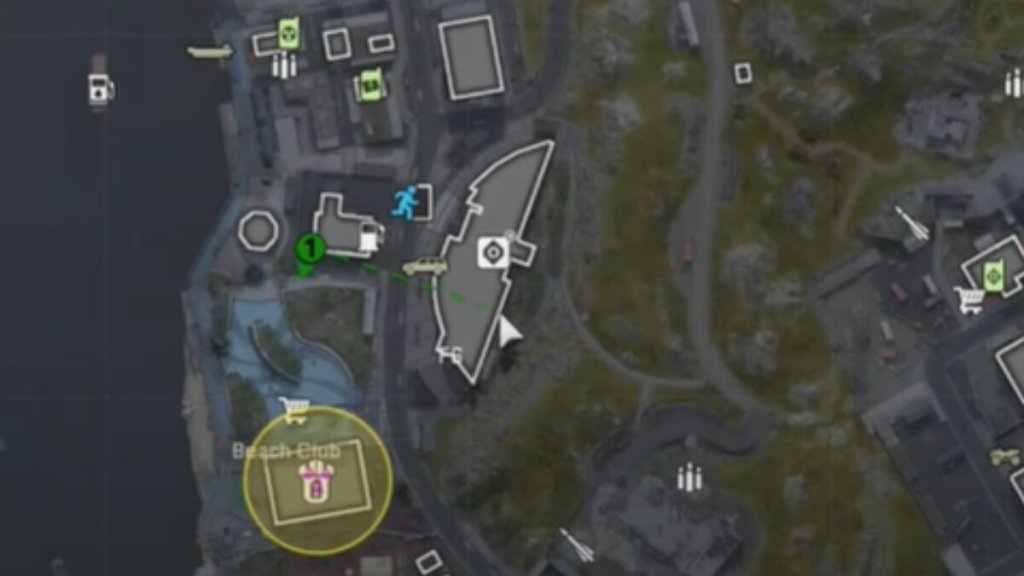 As this is only used for two DMZ Missions, you may wish to use this Dead Drop as your primary drop for Cash to reduce your Insured Weapon cooldown should you lose it in the fight for survival.
---
That was our guide on where to find the Beach Club Dead Drop on Ashika Island in Warzone 2.0 DMZ. Feel free to check out our other Call of Duty content for other Dead Drop locations and DMZ Mission Guides if you are interested.
About the author