Where to Catch All 40 Fish in Fortnite Chapter 2 Season 5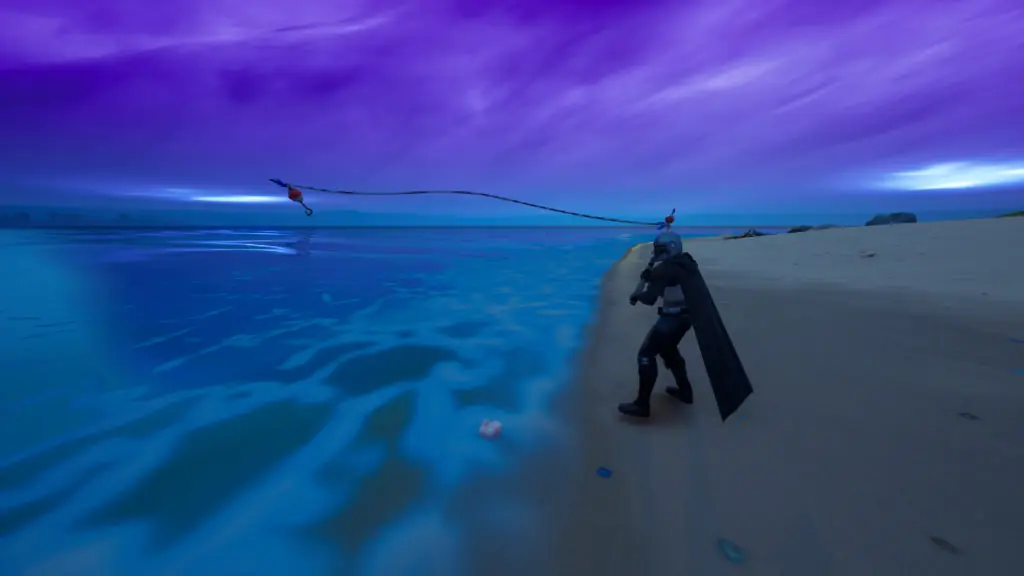 The fifth season of Fortnite is underway, and you may notice two new collection tabs in the quests menu. One is for all the new characters scattered around the map, and the other is for your fish collection. There are 40 fish in total to catch, so completionists might want to get their Fishing Rods ready. Some fish can only be seen in certain areas, while others require the Pro Fishing Rod. Here's where to catch all 40 fish in Fortnite Chapter 2 Season 5.
Specific fish have unique traits, such as the Slurp Jellyfish, which instantly applies health and shields to nearby players. Rift fish is like a rift-to-go, which teleports you high in the sky, allowing you to glide anywhere in the vicinity.
One of the more interesting new fish, the Crimson Zero Fish, allows you to teleport in any direction for a short distance. You can use it while swimming and even use it to phase through enemies. Unfortunately, you cannot use it to teleport through structures. Here's a look at where you can catch each one.
Where to Catch All 40 Fish in Fortnite Chapter 2 Season 5
Here's where you can catch all 40 fish in Fortnite:
| | |
| --- | --- |
| Atlantic Hop Flopper | Mountainous Areas (Pro Rod) |
| Black and Blue Shieldfish | Anywhere |
| Black Slurpfish | Coastal Areas at Night |
| Black Striped Shieldfish | Coastal Areas |
| Blue Slurpfish | Anywhere |
| Blue Smallfry | Anywhere |
| Butterfly Rift Fish | Anywhere |
| Chinook Hop Flopper | Swampy Areas |
| Chum Hop Flopper | Coastal Areas |
| Coho Hop Flopper | Forest Areas |
| Crimson Zero Fish | Mountainous Areas |
| Crystal Zero Fish | Anywhere |
| Cuddle Jellyfish | Swampy Areas |
| Drift Spicy Fish | Forest Areas |
| Green Shieldfish | Forest Areas |
| Green Thermalfish | Forest Areas |
| Green Flopper | Anywhere |
| Light Blue Smallfry | Anywhere |
| Molten Spicyfish | Anywhere |
| Peely Jellyfish | Mountainous Areas (Pro Rod) |
| Purple and Orange Thermal Fish | Anywhere |
| Purple Jellyfish | Coastal Areas |
| Purple Slurpfish | Mountainous Areas |
| Purple Top Smallfry | Anywhere |
| Raven Thermalfish | Coastal Areas (Pro Rod) |
| Red and Green Thermal Fish | Forest Areas |
| Silver Thermalfish | Anywhere |
| Sky Blue Spicy Fish | Coastal Areas |
| Slurp Jellyfish | Anywhere |
| Southern Spicy Fish | Swampy Areas |
| Regular Flopper-type Fish | Anywhere |
| Tan Small Fry | Anywhere |
| White Slurpfish | Swampy Areas at Night (Pro Rod) |
| White Spotted Spicy fish | Mountainous Areas |
| Yellow Slurpfish | Swampy Areas |