Where is the Hidden Present in Fortnite?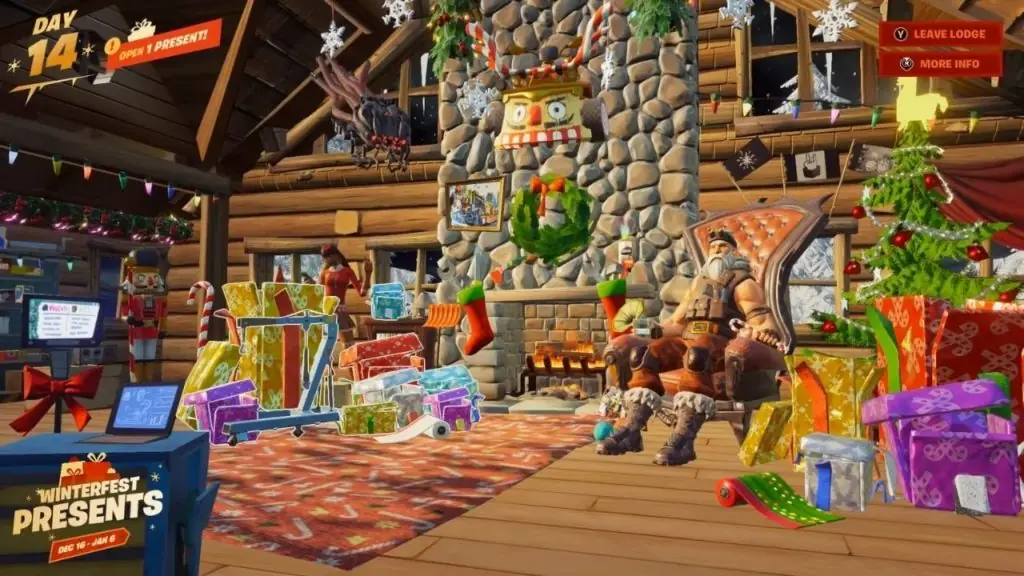 When you start giving a kid presents, it's kind of a natural response for them to start craving more. Whenever I opened all my presents during the holidays growing up, I'd always do a quick sweep of my parents' usual hiding places just to make sure they weren't holding out on me. The promise of an additional present is almost more maddening than the presents you actually knew about. Speaking of hidden gifts, where is the hidden present in Fortnite?
While the holidays are over, there are still a few days left in Fortnite's Winterfest 2021 event. If you've been opening gifts every single day, then you've already long since exhausted your supply of presents for the season. Over the weekend, though, players became excited when they visited the Cozy Lodge and saw the notification at the top telling them they still had one present left to open? Could it be a holiday miracle? Was there one more gift under the tree that had previously gone under the radar?
Unfortunately, no. No there was not. Fortnite experienced a brief server outage on New Year's Eve, and as it turns out, that notification indicating an extra present was actually just a glitch.
On the official Fortnite status Twitter, Epic wrote "Already opened all your presents but still see one extra present left to open? Sit tight, we're working on that." This may have been a poor choice of words on their part; what they meant to say was that they were working on fixing the glitch that showed an extra present, but many took it to mean that they were going to add an extra present.
So sorry to smash your holiday spirit, but there is no hidden present in Fortnite. If you already opened all 14 Winterfest gifts, then that's all you're getting. Rumors have circulated that Epic may provide one last gift at the end of the event as an apology for the mixup, but nothing has been confirmed as of writing.