What is the max level in Minecraft Dungeons?

Minecraft Dungeons is the new action RPG from Mojang Studios, where players level up their characters from fighting their way through procedurally generated dungeons. Some players are already reaching the endgame, but what is the Max Level in Minecraft Dungeons?
Max Level in Minecraft Dungeons
There is a maximum power level of 108 in Minecraft Dungeons. The power level cap means you can technically get your character's higher, but it will be much more difficult and take longer because you won't be finding any more powerful gear. You can get all 108 power level items on each of your items slots character to have him at maximum power level.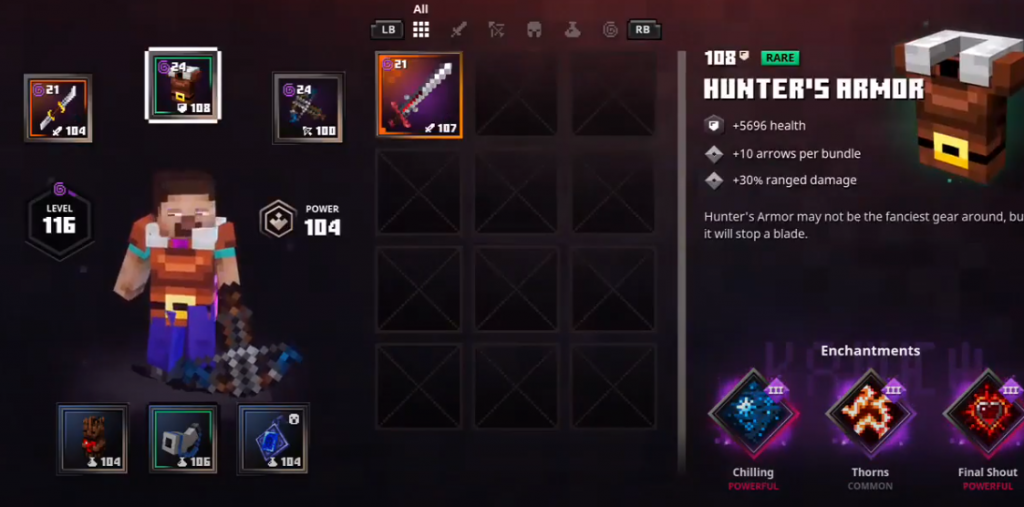 You can obtain these 108 power level items from the Blacksmith, and this is the only way at the moment. The highest level of difficulties will only drop items with a maximum power level of 107. While you're grinding through endgame dungeons, there's nothing else to spend your Emerald on, so you may as well save them for some Blacksmith gambling.
With Jungle Awakens right around the corner, the power level cap will likely increase. We can expect this with all upcoming DLCs and free content. This year's two upcoming DLCs are Jungle Awakens and Creeping Winter, with the former releasing in July. Minecraft Dungeons players will receive both expansions if they have the Hero Edition. Otherwise, there will be a cost for each one, which has not yet been announced.
About the author