What is Included in the Madden 23 Closed Beta?
We've compiled all of the latest information regarding Madden 23's closed beta test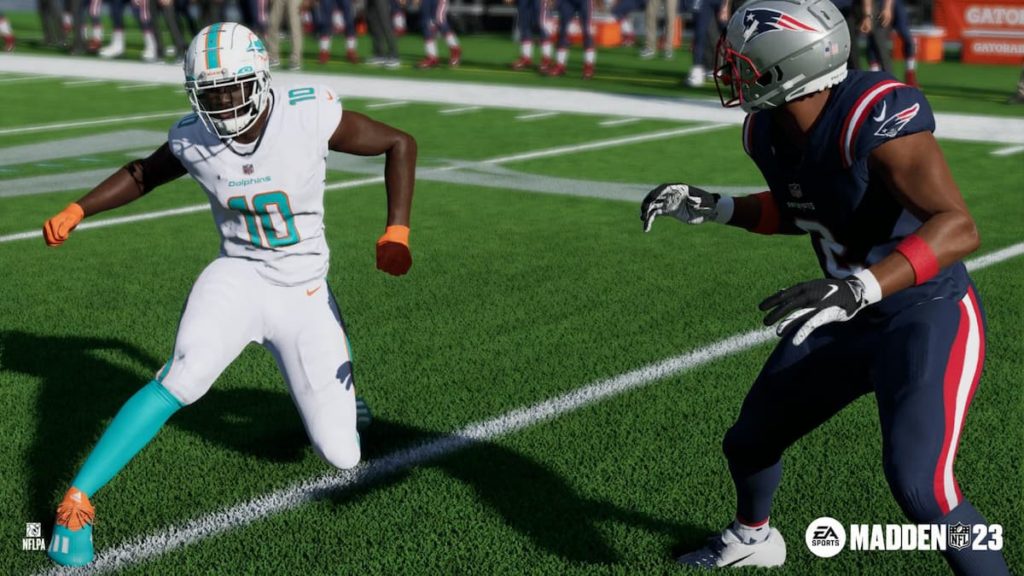 Madden 23 is making waves in the sports community. Whether it be EA Sports announcing new gameplay features or fan and player reactions to these recent developments. It's hard to avoid the conversation surrounding the latest instalment of Madden set to be released later on this summer.
However, even though Madden 23 isn't scheduled to release until August, there is a way for (some) fans to start playing the game right now through a closed beta test. Enabling players to get their first crack at a selection of game modes, and brand-new features.
Here's everything you need to know about the Madden 23 closed beta test and what's included.
What is Included in the Madden 23 Closed Beta?
Similar to various other titles, the only way for fans to take part in this closed beta test is by obtaining a code from EA Sports. Which are being sent out periodically to certain player's emails associated with their EA account.
Even though new sign-ups for the beta are not allowed at the moment, players are encouraged to check their email for codes if they don't receive one right away. Players can also increase their chances of getting a code by following @EAMaddenNFL on Twitter.
Although, if you just so happen to be one of the lucky few selected to take part in the closed beta test. There are some strict rules you must follow or else you will be removed from the test and face a ban from all Madden NFL accounts. This includes no recording, streaming or image/video capturing of any content featured in Madden 23.
Here's a full breakdown of what's included in the Madden 23 closed beta test.
Available Now
Related: Madden 23 – Has John Madden Appeared on the Cover Before?
Coming Soon
Face of the Franchise: The League
The Yard
Superstar KO
Franchise Mode
Squads/Multiplayer for The Yard
Squads/Multiplayer for Superstar KO
Madden Ultimate Team
It is worth noting that this closed beta represents an incomplete and unfinished version of the game. As a result, there have been some minor issues pop up thus far. Here are a few of the most notable;
Known Issues
Aggressive catch mechanic doesn't react to player-input in certain situations.
Catches are not syncing up as expected when throwing to Tight Ends on Flat routes.
Defenders in Man Coverage tend to frequent fakeout animations when covering Curl and Comeback routes.
Defenders in play ball situations have been getting in the way of receivers. Preventing the receiver from getting to the ball and making a play.
Defenders playing Underneath Zone are breaking too quickly on intermediate and deep routes.
HB Slip Screen has been disrupted due to a delay in the RB mechanics.
Mid-Air collisions at the point of catch are not triggering frequently enough.
Pass Rush Non-Engaged Super Win animations are happening too often on All Pro and All Madden difficulties.
Running backs are getting caught up in the line of scrimmage when breaking out of a route and are not avoiding or playing a Chip Block animation.
Skill Based Passing is incomplete, impacting player ratings.
That's everything you need to know about what's included in the Madden 23 closed beta. For now, we'll have to wait and see what else is in store for Madden 23. However, in the meantime, be sure to check out some of our recent guides on Madden's latest instalment. Like how to use FieldSENSE in Madden 23. As well as our guides section here at Gamer Journalist for more information on other popular gaming titles.