Weak Legacy Codes (May 2023)
These codes have you covered!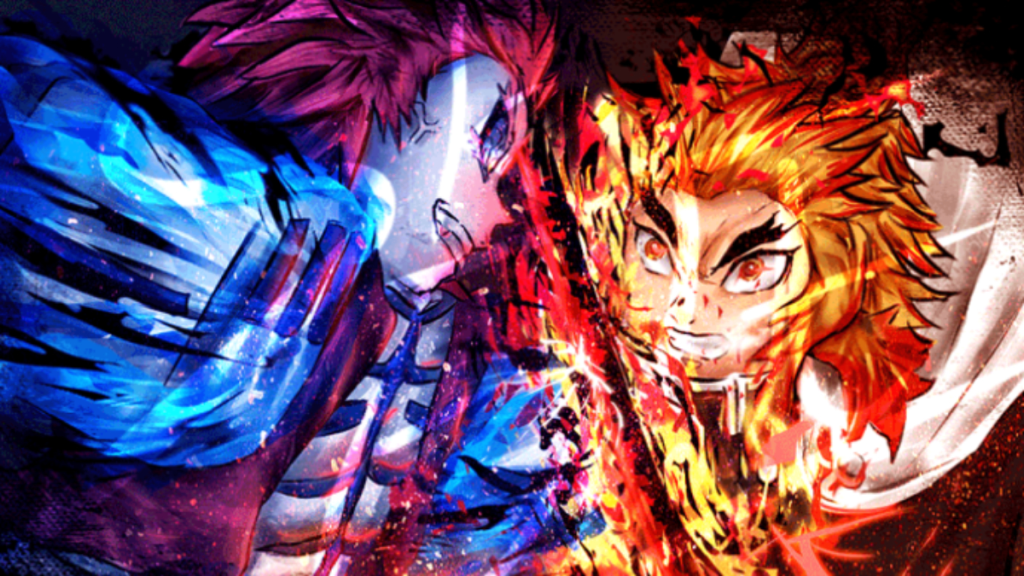 Weak Legacy is an anime-themed fighting game on Roblox, an online gaming platform. This game features everything you could ever want in a Roblox game: cool swords, demons, and even wicked fighting powers! If you're a fan of straightforward fighting games and you haven't already, you should definitely check out Weak Legacy on Roblox.
If you're familiar with being a noob in Roblox fighting games, then you know just how useful promo codes can be. Redeeming promo codes can easily turn any lackluster playthrough into the most successful gaming experience of your life! Just keep reading to discover a comprehensive list of all the best Weak Legacy codes!
All Weak Legacy Codes
Weak Legacy Codes (Working)
These are all of the working Weak Legacy codes.
RESETBREATHINGORARTCODE – Unlocks: Resets current Breathing or Art.
500KRESETBREATHINGORART– Unlocks: Resets current Breathing or Art.
500KRESETRACE – Unlocks: Resets current Race.
Weak Legacy Codes (Expired)
These are all of the expired Weak Legacy codes.
Related: Super Power Evolution Simulator Codes
How to Redeem Weak Legacy Codes
Redeeming promo codes in Weak Legacy isn't as simple as it is in many other Roblox games, but it is still possible! Just follow these steps to redeem your codes in Weak Legacy:
Open Weak Legacy in Roblox.
Open the in-game Menu by pressing the "M" key on your keyboard.
Locate the textbox with the "Enter Your Code" message in the Menu.
Accurately type your code into the textbox and press "Enter".
Enjoy your free rewards!
How Can You Get More Codes in Weak Legacy?
Additional rewards are beneficial in any game, but they're especially useful in competitive fighting games like Weak Legacy. That being said, getting your hands on more codes for this game isn't as easy as you'd think. Bookmarking this page is a great way to stay up to date on the latest Weak Legacy codes, but other than that, there's only one way to get more codes.
The only other way to get your hands on more Weak Legacy codes is by following the game's Discord server, which you can easily be invited to simply by following this link: Weak Legacy Discord Server. Weak Legacy's creator, HealQX, frequently posts updates, events, and new codes for the game on this server, so it's the best place to be if you want more info on the game!
Why Are My Weak Legacy Codes Not Working?
It's rare, but occasionally, some Weak Legacy codes will refuse to work. It's a major bummer when this happens, but there are a few things that you can do to prevent it:
Make sure that your Weak Legacy code is active. Roblox promo codes are usually only active for a very brief period of time, so always make sure that the code you're trying to redeem isn't already expired!

This page is constantly being updated to reflect the most current Weak Legacy codes, so you never have to worry about them being expired!

Make sure that your Weak Legacy code is entered correctly. It's easy to miss a keystroke or two when you're excited about getting free rewards. Always make sure to take the time to type in your codes exactly as you see them, and keep in mind that most of them are case-sensitive.

You could also just copy/paste them to prevent any typos!

Make sure that your Weak Legacy code is legit. If you didn't get your code from this page or straight from the developer, then it's possible that it may be an invalid code. Unfortunately, there are many people on the internet that enjoy making up random, invalid codes for games that don't procure any rewards; always make sure you're getting your codes from a legitimate source!
How to Create a Player Party in Weak Legacy
There are few things in this world that are as enjoyable as getting down on a cheesy Roblox game with your buddies. If you want to create a player party in Weak Legacy but aren't sure how to get started, just follow these steps:
Open Weak Legacy in Roblox.
Open the in-game Menu by pressing the "M" key on your keyboard.
On the right-hand side of the Menu, there should be two tabs: Stats and Party. Click on the Party tab.
By typing in your desired party members' names, you can easily create your own player party in Weak Legacy!

In addition to creating player parties, you can also leave parties from this screen.
What is Weak Legacy?
Weak Legacy is one of many anime-themed fighting games on Roblox. These types of games are a dime a dozen on Roblox, but this one is actually based on a specific anime: Demon Slayer. If you're a Demon Slayer fan who loves playing Roblox games, then Weak Legacy is the perfect game for you to add to your collection!
---
If you love playing Roblox games like Weak Legacy and enjoy getting free rewards, then you should definitely check out Gamer Journalist's code lists for Soul War and Anime Battle Arena! Both of these games are similar to Weak Legacy in the sense that they're anime-themed fighting games, but are different enough to feel new and exciting when you first log in!
If you'd rather expand your Roblox game horizons and play something entirely new, however, then you should totally check out Gamer Journalist's Roblox Game Codes list. This list has all of the latest codes for all of the hottest Roblox games; with this list, you'll always have access to the best free rewards in Roblox, no matter what game you're playing!
About the author