Wasteland Tycoon Codes (March 2023)
You'll want these codes to survive the wasteland.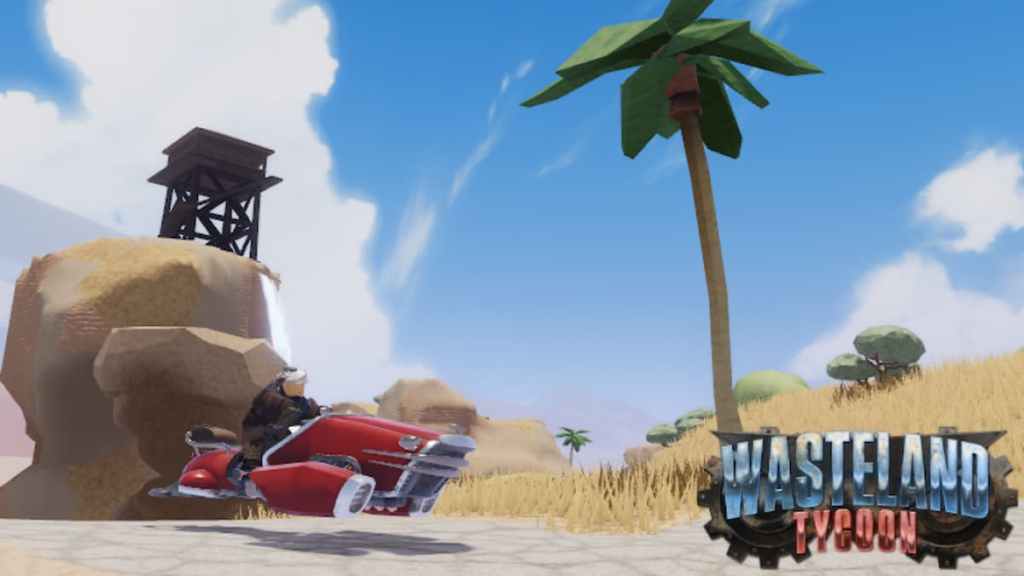 Wasteland Tycoon is a Fallout-inspired Roblox tycoon experience where players will be growing a monopoly on Bloxy Cola caps to survive and thrive. You'll be building the apocalyptic vault of your dreams as you sell products to form your arsenal and go on raids. With gorgeously constructed assets, Wasteland Tycoon is worth a try.
If you want to get ahead in the game, however, you'll want to take advantage of these codes for free goodies and currencies. You'll be able to blitz through your vault when you receive the cash prizes of these codes. Redeem them before they expire!
All Working and Expired Codes for Wasteland Tycoon
All Wasteland Tycoon Codes (Working)
Last checked: 12 March, 2023
dragonfly — Unlocks: free skin and a temporary +20% income boost.
Release — Unlocks: 10k Cash.
All Wasteland Tycoon Codes (Expired)
1klikes — Unlocks: a temporary +20% income boost.
Related: Unboxing Simulator codes
How to redeem codes in Wasteland Tycoon
Follow these instructions to redeem your codes in Wasteland Tycoon.
Launch Wasteland Tycoon on Roblox.
Click on the button with the Twitter logo on the left side of the screen.
Type in the code in the text box provided.
Click on submit to receive your reward!
How to get more codes for Wasteland Tycoon
If you want to stay on the pulse of Wasteland Tycoon codes, then make sure to bookmark this page, as we will update it frequently. Otherwise, you can follow Wasteland Tycoon's group and follow the game, as new codes may be announced there. Additionally, check the game's description as new codes may be announced there, too.
Why are my Wasteland Tycoon codes not working?
If your Wasteland Tycoon codes aren't working, then you may have input them incorrectly. Make sure that you have copied the spelling exactly as we have them written down, otherwise they won't work. If your codes still don't work, then it is because they have expired. In this case, there is nothing that you can do.
Other ways to get free rewards in Wasteland Tycoon
If you are still hankering for free rewards, then thankfully Wasteland Tycoon has you covered. There is a prize wheel that players can spin every five hours. You have chances to get cool vehicles and huge sums of caps. Some prizes are rarer than others, but you can keep spinning to keep winning.
What is Wasteland Tycoon?
Wasteland Tycoon is a tycoon Roblox game inspired by the Fallout video game franchise. Set in a post-apocalyptic world, players will be selling Bloxy Cola to earn cash to build up their vault. Players can then build up an arsenal to fight other players and raid enemy vaults for more money. With the rebirth system, players can keep unlocking cool items for hours to come.
---
We hope you enjoy these codes for Wasteland Tycoon You can head on over to our Facebook page to keep up with the latest video game content. You may also be interested in our other Roblox content, such as all Project hero codes or all Nuke Simulator codes.