Wacky Wizards Live Event Update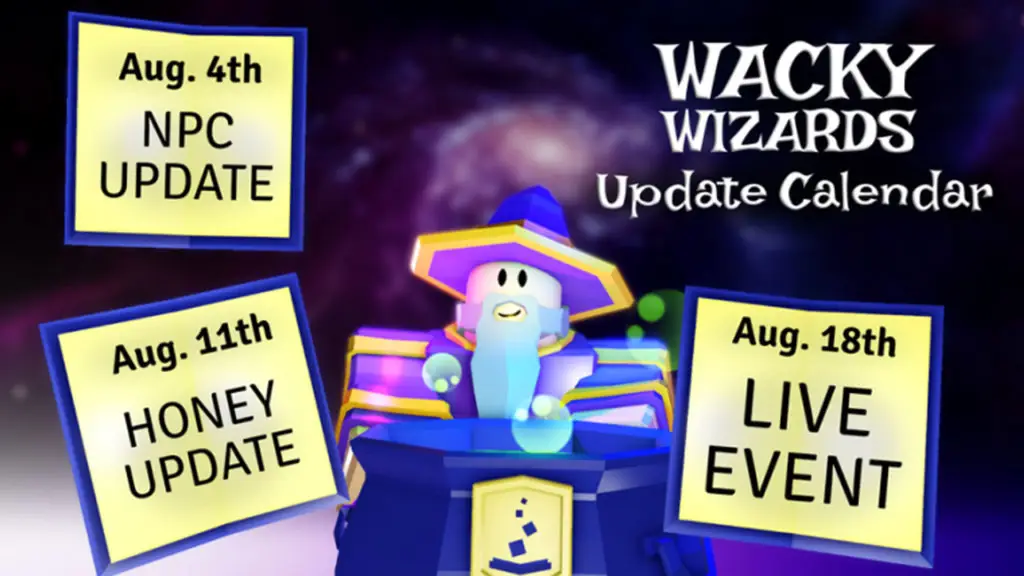 Wacky Wednesday is here again for fans of the popular potion crafting game on Roblox known as Wacky Wizards. In today's Wacky Wizards Live Event Update, we have 31 news recipes for brewing up in the cauldron, as well as some exciting new changes.
The Wacky Wizards Live Event started in-game on August 18 at 5 PM EST.
Wacky Wizards Live Event Update Recap
At the event's start, the sun started going down, and the volcano began erupting, spewing huge beans at everyone in the server. After about two minutes, the eruption stopped, and Oz instructed everyone to launch themselves into the volcano.
The entire forest filled with lava, and giant eggs spawned, where players needed to stand to avoid falling into the lava. Shortly after that, KSI made a guest appearance and flung himself into the volcano as a noble sacrifice. Then, a giant Heinz Tomato Ketchup bottle by the name of Bean Titan spawned from the volcano. Players need to defeat the Bean Titan to end the event and receive the new item. The event repeats throughout the day every hour on the hour, so more people can get the new Eggcano ingredient.
Update: There are a few bugs with some of the potions, so be patient while the developer irons them out!
Check out our Wacky Wizards potion list for an update on what's new!