How to get the Eggcano in Wacky Wizards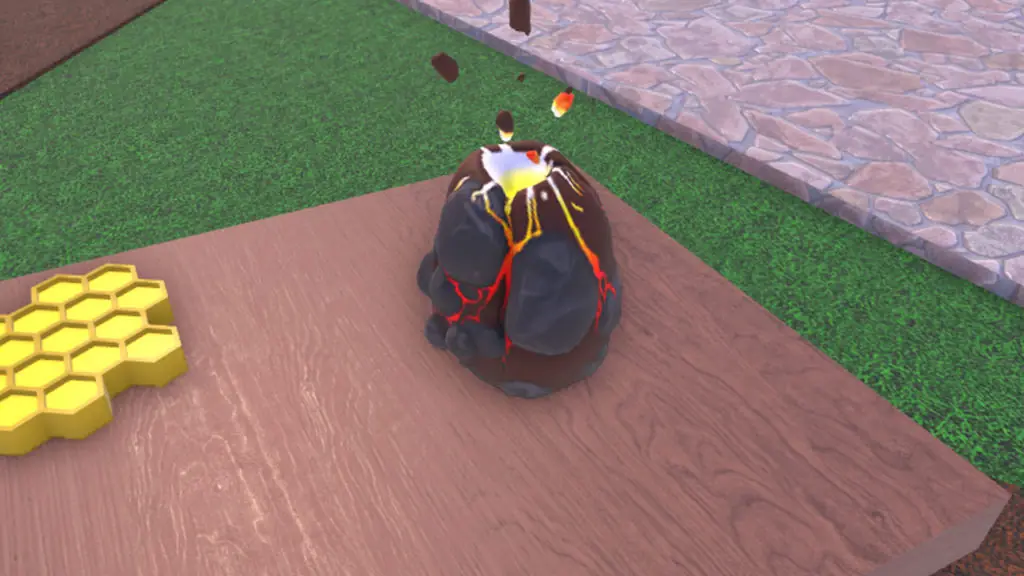 Wacky Wednesday always brings us some new items, and on August 18, we saw the introduction of Eggcano to Wacky Wizards. The new ingredient is tough to obtain, but it will allow you to create over thirty new potions, so it's well worth the effort. We'll guide you through the steps on how to get the Eggcano in Wacky Wizards down below.
How to get the Eggcano in Wacky Wizards
Time needed: 10 minutes.
To obtain the Eggcano in Wacky Wizards, you will need to participate in the Volcano Event, which happens every hour on the hour. Join a server, and wait for the Volcano to erupt, and have a look at the in-game countdown, so you know exactly how much time you have left.
Join the Volcano Event

The event begins with a Volcano Eruption, which spits out beans onto unsuspecting players in the cauldron area. Avoid the beans as they plummet toward the ground. After avoiding the beans and climbing on the eggs to avoid the lava, the Bean Titan will spawn.

Slay the Bean Titan

Defeat the Bean Titan with the help of the rest of the server, and you will receive the Eggcano ingredient in your hand. Make sure you are not holding a potion already, or you might not get it!

Obtain the Eggcano item

After you obtain the Eggcano, you can use it in various Wacky Wizards potions. It should be sitting over on your table by the cauldron, ready to put into the cauldron to brew some exciting and wacky new potions.
We will keep you posted if anything changes about the Wacky Wizard Eggcano. The developers seem to be working out a few bugs, so if the process changes, we will be sure to let you know.