Tower of Fantasy Confounding Abyss Guide: Weapons, Enemies, Challenges, Rewards
Who doesn't love a new challenges?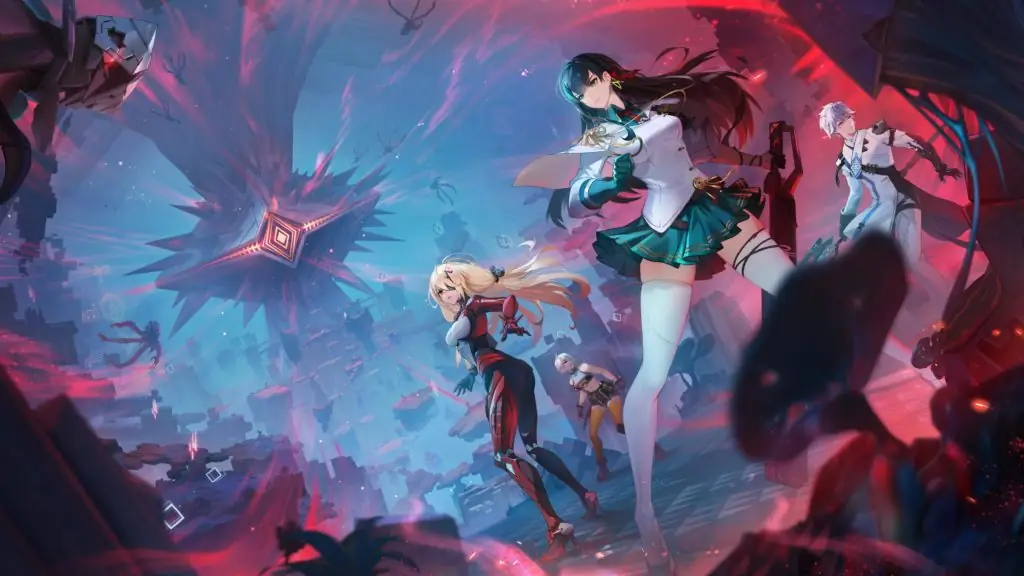 Who doesn't love when a game updates and there are new monsters, rewards, and challenges? Not only are we seeing another Simulacra debut but we're also getting plenty of monsters to defeat in order to test her new weapon. So, if you want to know more about Tower of Fantasy Confounding Abyss, check out this guide which details all you need to know.
Tower of Fantasy Confounding Abyss
Confounding Abyss is the latest update which was released on November 22. The Confounding Abyss is an area in Vera located beneath Mirroria, Wanderers can explore the vast and diverse terrain with endless obstacles. However, as you dive deeper into the Abyss you will encounter various dangerous lifeforms.
All new Weapons in Tower of Fantasy
With the release of the 2.1 update: Confounding Abyss in Tower of Fantasy, you can also unlock Lin, a new SSR Simulacra with the Shadow Weaver weapon. This weapon is the first of its kind to use the Aberration Element, Lin has a mid-range attack style that allows you to attack your target while remaining in a safe area.
Related: All Intel Gathering Locations and Map in Tower of Fantasy
All Elite Enemies in Confounding Abyss
There are 13 elite monsters in the Confounding Abyss, they are listed below as follows:
Abyssant: Harrah (World Boss)
Crystal Hoof: Culton (World Boss)
Sarris
Schultal
Gamma
Reinhardt
Zemia
Beckett
Sphalerite
Pagoda
Rossy
Mona
Keller
Rewards and Challenges in Confounding Labyrinth
There are various rewards you can receive as you explore the Confounding Labyrinth
Data Repeater 3x
Red Nucleus 3x
Old Vera Coins 500x
Special Voucher 3x
Dark Crystals 600x
Abyss Listener
Anyone who has played Tower of Fantasy understands how important it is to regenerate your satiety. This is why there's a new Desert Salad cooking recipe that calls for Thornfruit, Ball Cactus, and Salad Dressing. This will regenerate 10 satiety and restore 15% +20,000 HP to you.
Lastly, although there are plenty of elite monsters to keep you busy, additionally there will also be a slew of puzzles you need to solve, for example, the Simon Says puzzle in the Prism Pillar.
That concludes our Tower of Fantasy guide, check out Best Builds for Saki Fuwa in Tower of Fantasy to master her character!