Tower Defense Shinobi codes (February 2023)
Get the latest Tower Defense Shinobi codes from our up-to-date list and redeem free summons and exclusive items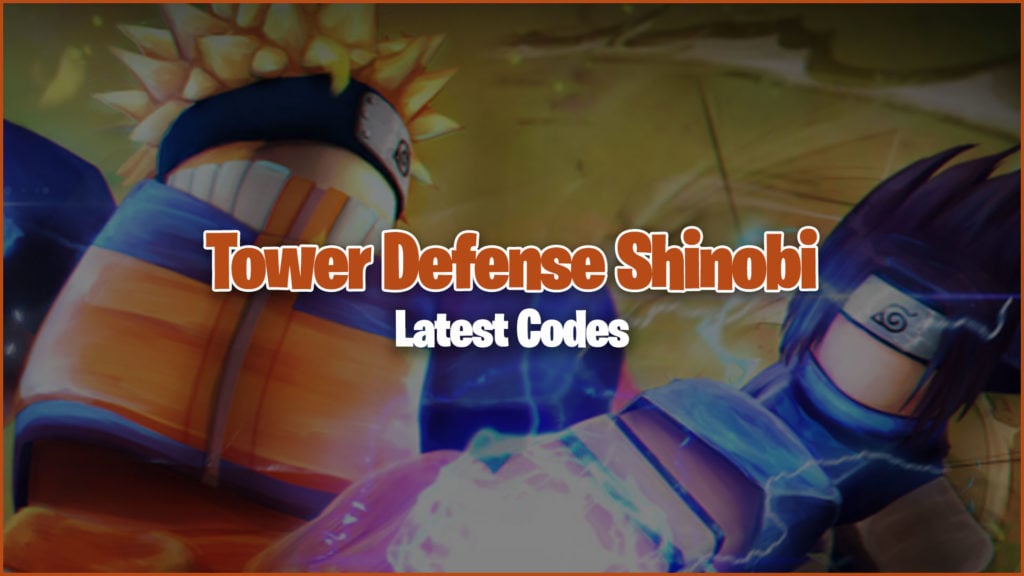 Tower Defense Shinobi is an experience developed by Boss is Epic for the Roblox metaverse. In this new tower defense game, players can summon new companions and build a powerful team to defend against waves of enemies. Use Fishcakes to summon companions, and face off against different enemies in story mode to see how powerful you can become. You can use these Tower Defense Shinobi codes to get a headstart.
Tower Defense Shinobi codes are the best way to get free in-game currency and summons, along with the occasional exclusive items. Developers release new codes often, so check back to stay totally up-to-date. You can bookmark this page and check back daily for updates.
For more helpful posts like this one, check out our Pet Simulator X codes, Slayer Life codes, and Shindo Life codes.
Tower Defense Shinobi codes
FIXES – 100 Fishcakes
StopAskingForCode – 400 Fishcakes
UPD1.5 – 50 Fishcakes and 10000 Yen
STONE – 50 Fishcakes and 10000 Yen
TIMESKIP – 400 Fishcakes and 10000 Yen
PAIN – 100 Fishcakes and 10000 Yen
30klikes! – 350 Fishcakes and 10000 Yen
DELAYS – 350 Fishcakes and 10000 Yen
Sorry! – 300 Fishcakes
UPDATE0.75! – 350 Fishcakes and 10000 Yen
25kLikes – 300 Fishcakes
UPDATE0.5! – 600 Fishcakes and 5000 Yen
20kSUPER! – 450 Fishcakes and 500 Yen
Redemption! – 150 Fishcakes and 1k Yen
LateLikeGoal – 300 Fishcakes
shutdown – 300 Fishcakes
thanksgiving – 450 Fishcakes
ThankYou – 300 Fishcakes
7.5kLikes! – 350 Fishcakes
5kLikes! – 300 Fishcakes
Release! – 250 Fishcakes
Join the Boss is Epic Roblox Group for Special Boosts.
How to redeem Tower Defense Shinobi codes
To redeem codes in Tower Defense Shinobi, follow these steps:
Launch Tower Defense Shinobi on Roblox.
Tap on the Twitter icon on the bottom left corner of the screen.
Enter a working code into the code redemption box.
Tap on the green Redeem button.
Enjoy your free in-game rewards.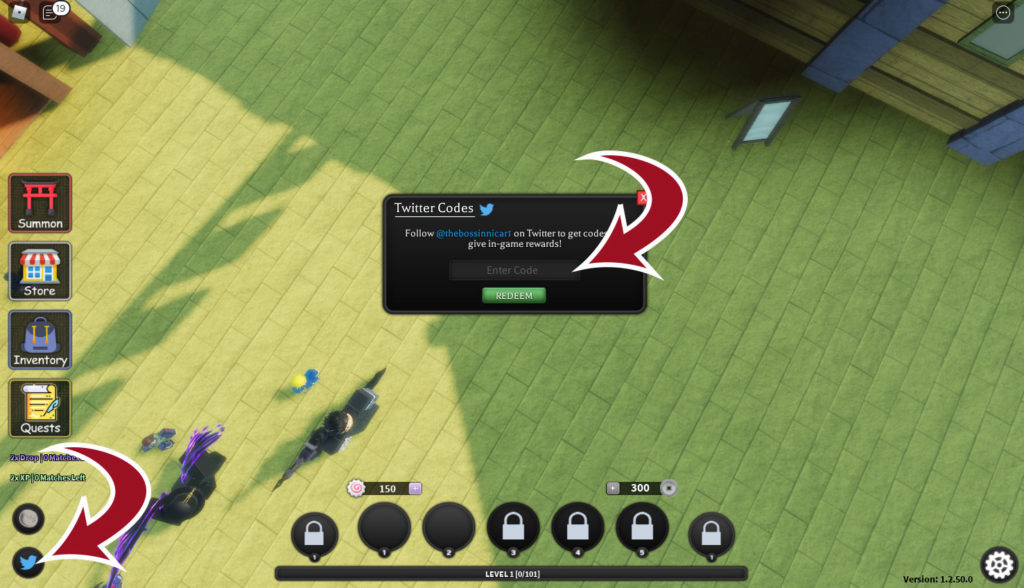 You can copy and paste the codes directly from our list to ensure you don't have any typos. Double-check to make sure there are no extra spaces after each code because that could cause them to show up as invalid.
How to get more codes for Tower Defense Shinobi
To get more Tower Defense Shinobi codes, you can follow the developer @thebossinnicar1 on Twitter. You can also join the official DSRD Server for codes and banner information, as well as updates and announcements and a general chat with other players. We add codes from all over the place to our wiki, so bookmark and follow along for updates.
Tower Defense Shinobi Game Description
🚨Game is NEW 🚨(There WILL be some bugs, if you encounter any bugs, reset or rejoin)

⚡Join the Roblox group for SPECIAL BOOST]

🧠Need Info? Join the Dsrd server BELOW for the trello and game information [Banner Unit Shown in Dsrd Server]
Explore other experiences on our Roblox game codes page to find your favorites. Check out our Roblox promo codes page for new outfits and other freebies for your in-game avatar.