The Best AX50 Warzone Loadout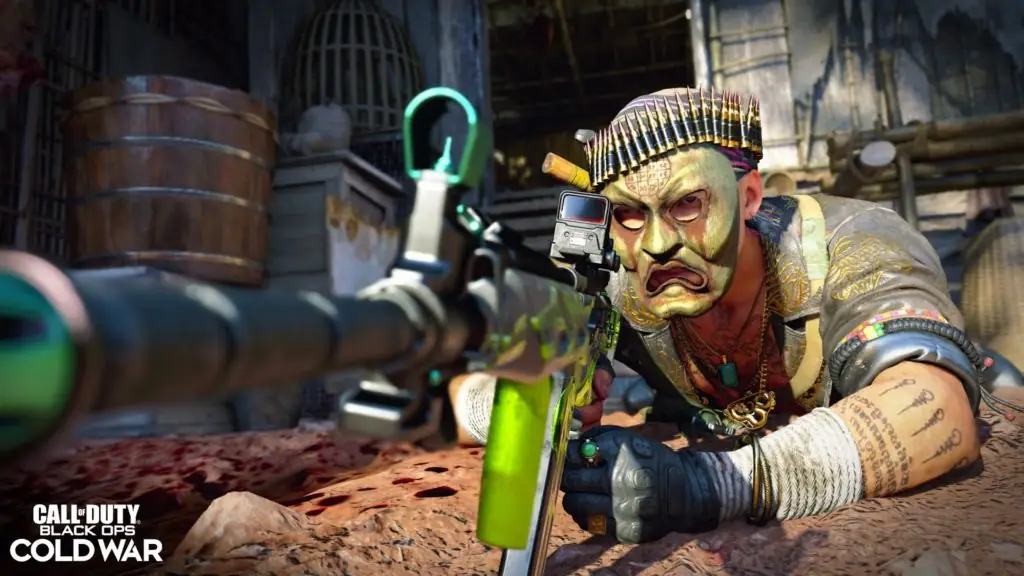 Are you looking for the best AX50 Warzone loadout? The AX50 is a favorite of mine. It's one of Warzone's top-tier snipers, albeit a nightmare to unlock for newer players.
For those of you that do have your hands on this beast of a rifle, here's the loadout that I'm using at the minute that I consider to be the best in the game.
The Best Attachments for the AX50 loadout in Warzone
When you're using the AX50, you want to use the following loadout:
Muzzle: Monolithic Suppressor.
Barrel: 32" Factory Barrel.
Optic: Thermal Dual Power Scope.
Rear Grip: Stippled Grip Tape.
Stock: Singuard Arms Assassin.
This is my personal favorite loadout, but many people I play with tend to run some different variations of this build.
A lot of people like to forgo the thermal scope in favor of a perk, which is all just personal preference. I come from the AW days, though, so I'm used to using thermal snipers.
One thing I will say is that I see a lot of people using tac lasers on their AX 50s, as well as other snipers.
If this works for you, great, but as far as I'm concerned, it's a cardinal sin. Who cares about getting some decreased ADS when your enemies can see you coming from miles away. Nine times out of 10, you're losing that close-range gunfight with your sniper, regardless, so a laser is nothing more than a liability.
That's just my opinion, though. Try it for yourself if you don't believe me, but don't blame me when your KD takes a beating from it.