Warzone: the best snipers in CoD battle royale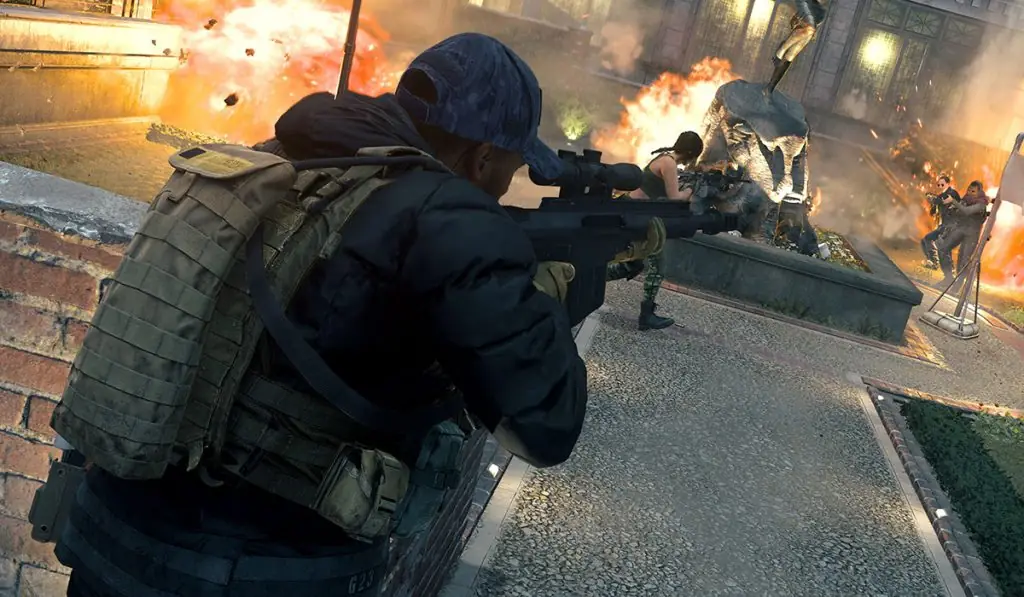 Looking for the best sniper rifles in Warzone? With the mid-season update for Call of Duty Modern Warfare Season 4, players get to try out a brand new sniper rifle. The Rytec AMR is quickly becoming a fan-favorite due to its explosive bullets, but it's not practical for Warzone. We compared the top sniper rifles in Warzone to see which ones are the best.
There are many things to consider when it comes to determining the best sniper. Some things we look at are damage profile, bullet velocity, and ease of use. Since Warzone became available, there has been an ongoing debate between whether the HDR or AX-50 is the best. We're going to provide an in-depth look at each weapon and determine which one is better.
Since the Warzone map is large, running a sniper is always a viable option in the best loadouts. Many players tend to complement their snipers with a good assault rifle or SMG. While the sniper is great for handling long and medium-range engagements, a good secondary will ensure you're set in close-quarters combat situations. Here are the best snipers in Warzone.
Best Sniper in Warzone
AX-50
HDR
Rytec AMR
Dragunov
Call of Duty Warzone Sniper Stats
| | | | | | |
| --- | --- | --- | --- | --- | --- |
| Weapon | Damage | RPM | ADS | Reload | Magazine |
| AX-50 | 91 | 102 | 112 | 250 | 40 | 293ms | 4.2s | 5 |
| HDR | 91 | 102 | 112 | 250 | 32 | 300ms | 4.4s | 5 |
| Dragunov | 63 | 70 | 136 | 140 | 155 | 257ms | 4s | 10 |
AX-50
The AX-50 has a shorter range and higher bullet drop compared to the HDR. However, if you can master this weapon, the higher RPM and ADS makes it a better choice. When it comes to the best AX-50 loadout in Warzone, we like something like this. It should give you about 450 ms aim down sight speed capable of melting anyone in your crosshair.
Monolithic Suppressor
Singuard Arms Pro Barrel
Stippled Grip Tape
Singuard Arms Assassin Stock
Tac Laser
HDR
In Warzone, the HDR is a solid choice for a sniper. When comparing it to the AX-50, the bullet drop is a lot less due to the longer range and bullet velocity. The only place the HDR lacks is the slower RPM. We recommend running an HDR loadout in Warzone like this one if you like to play aggressive.
Monolithic Suppressor
HDR Pro
Tac Laser
Variable Sniper Scope
Stalker Scout
Rytec AMR
Here's the new sniper rifle for Call of Duty Modern Warfare's Season 4. One exciting thing about this weapon is the ability to equip explosive arrows. That makes it a great anti-tank sniper, however, it's useless for Warzone. Like the Dragunov, you need multiple shots to down enemies, which kind of defeats the purpose of sniping. Here's the best Rytec AMR loadout in Warzone we could create.
Rytec AMR Suppressor
FTAC 448mm Dictator
Tac Laser
STOVL Tac-Wrap
Stippled Grip Tape
Dragunov
The Dragunov is the least used sniper rifle for Warzone out of the bunch. Its damage is just lacking, and it's critical to secure the kills in this mode. Not being able to one-shot enemies makes it hard to justify throwing this in your loadout. Not to mention, the gun personally feels bulky and hard to use. Overall, the flinch is far too harsh for it to be a reliable choice. Here's a Warzone Dragunov loadout that makes it usable.
22″ FSS M59/66
PU Scope
Merc Foregrip
Sawed-off Stock
Focus Perk
Now you have all the information you need to figure out the best sniper in Warzone for your personal playstyle. Check out the best guns in Warzone so you know what options are good to pair with your sniper.