Tfue and Cloakzy Find Best Sniping Spot In Fortnite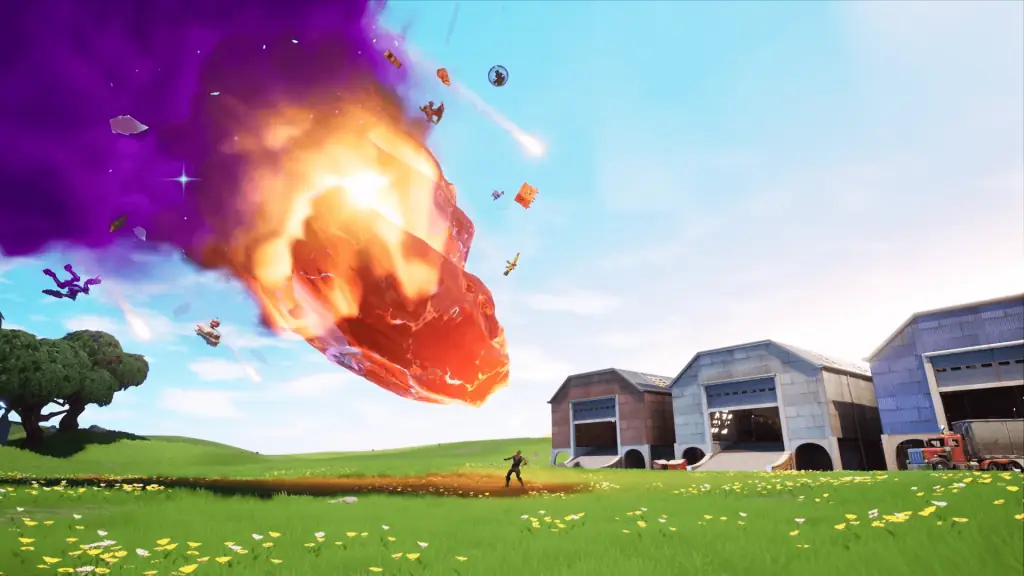 Epic Games' Fortnite has maybe the best interactive map out of any battle royale game to date. They constantly update it with new zones and objects like flying meteors. It turns out one of these new additions make for the best sniping spot in Fortnite.
The frozen meteor located directly above the Factories location has been the prime landing spot for Tfue. Players can land here and pick up some loot while jumping around in low gravity. Tfue and Cloakzy managed to find another use for the frozen meteor.
In the video you can see them build up into the trail of the frozen meteor. This allowed them to be totally hidden from enemies and stream snipers that randomly decided to look up into the sky.
This new spot allowed Cloakzy and Tfue to hit some insane sniper shots from 263 meters away, leaving their opponents completely baffled. You can see their coordinated double snipe onto an unsuspecting enemy that was just hanging out inside his base.