Taptap Heroes Codes (February 2023) – Codes for Gifts
Players can use codes to receive helpful gifts.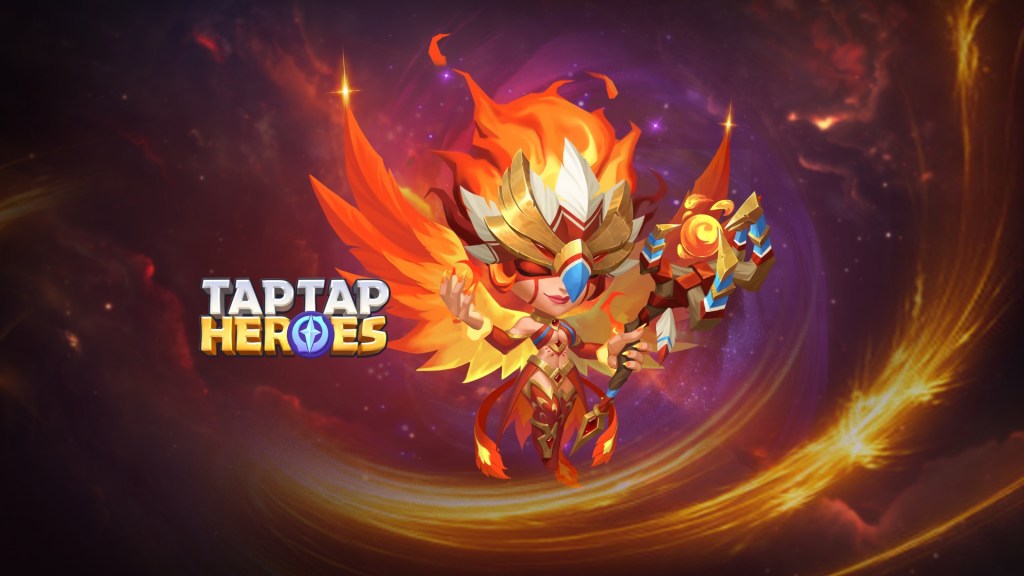 Taptap Heroes:Idle RPG is an idle RPG game that was released back in 2018 and still has a growing and dedicated player base. It's centered in the fantasy world of Mystia, where the holy sword with the power of creation has been discovered once again, this time by Freya. Hundreds of legendary heroes across six camps embark on a journey to stop Freya's plans.
The game is available on Android, iOS, and PC. It's a lot of fun and scratches that RPG itch that many of us get from time to time. There is also an option to enter codes which will give you gifts to use along your journey. These gift codes are time-limited; and usually expire after a few days, so be sure to redeem them and claim the rewards as soon as possible. I've included a list of active codes and recently expired ones. Who knows, the recently expired ones may still work for you.
Taptap Heroes Codes:
Active Gift Codes:
GLEXBIVLCK5: Redeem for 800 Gems (Valid until February 19th, 2023)
FEB2023KING: Redeem for 500 Gems, 5 Golden Keys, and 2 Super Wheel Coins (Valid until February 28th, 2023)
Recently Expired Gift Codes:
RABBIT2023: Redeem for 1000 Gems (Expired on February 5th, 2023)
RHU64HY2BY: Redeem for 800 Gems (Expired on February 4th, 2023)
JAN2023NY: Redeem for 500 Gems, 5 Golden Keys, and 2 Super Wheel Coins (Expired on January 31st, 2023)
CGPBVXCEMRH: Redeem for 1000 Gems (Expired on January 15th, 2023)
ZZZRMBGX2H3: Redeem for 1000 Gems (Expired on January 24th, 2023)
ENTMPWB7NQP: Redeem for 500 Gems (Expired on January 4th, 2023)
How to Redeem a Gift Code
Redeeming your codes for Taptap Heroes is simple, just follow the steps below.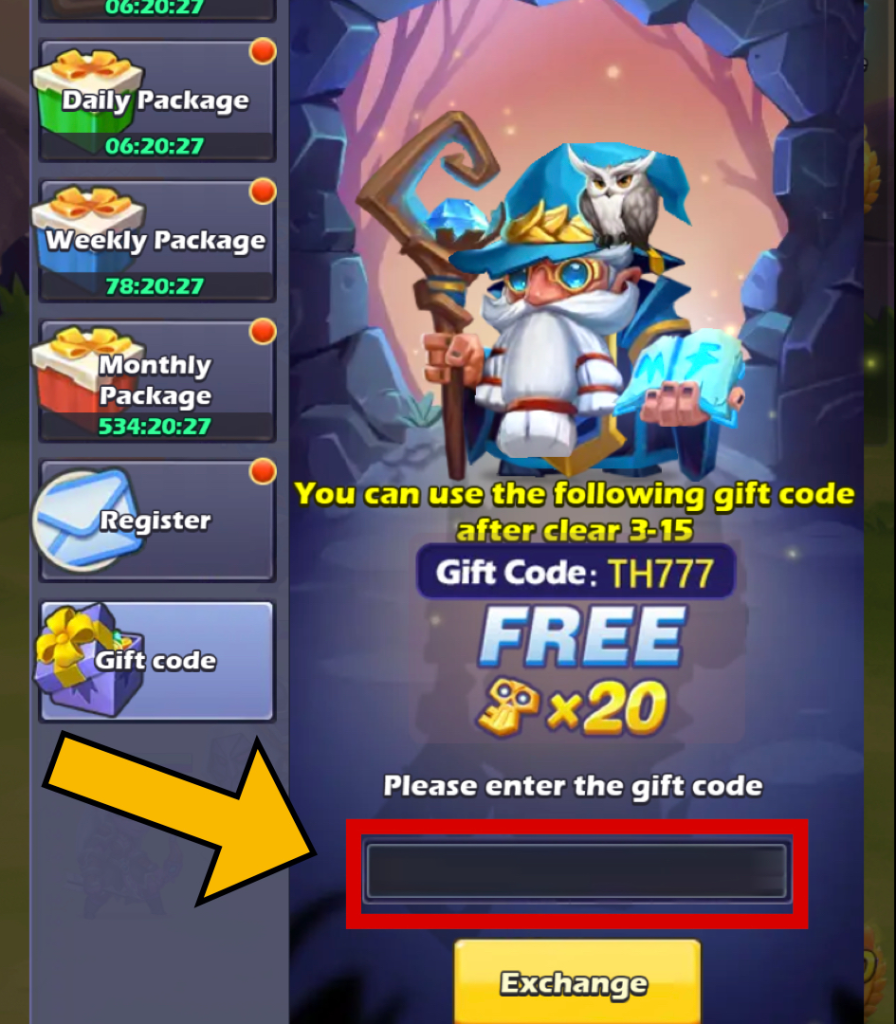 To redeem a code, do the following:
Go to Options
Tap on Gift Code
Input the code and select OK
How can you get more codes for Taptap Heroes?
Getting the latest codes for the game is easy thanks to how active the developers are on social media. Follow them on both Twitter and Facebook. Not only do they post codes on these platforms, but they also share other information such as announcements and events.
Why are my gift codes not working?
Sometimes you'll find that a code isn't working, and this may be happening for a few reasons. Some common reasons are that the code is expired or that the code has been entered incorrectly.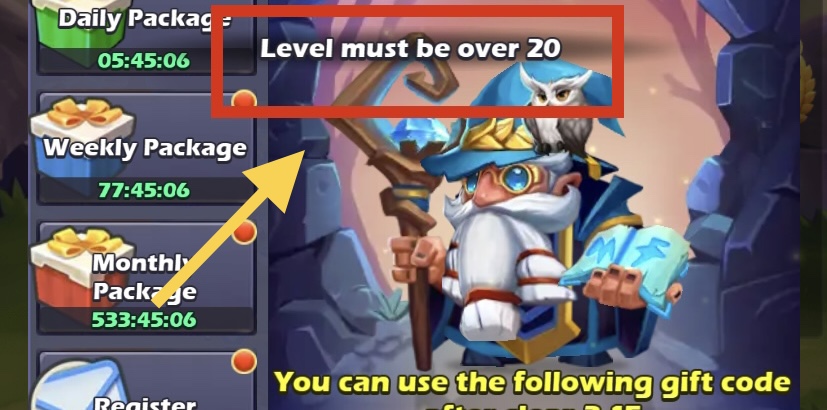 In any case, the game will alert you to why the code failed. For instance, in order to redeem the monthly code, your character must be level 20 or higher. Please make sure that you enter the redemption code as we have displayed above. Ensure that you're using the correct letter case and entering any special characters.
What kind of a game is Taptap Heroes?
TapTap Heroes is an Idle RPG game where you construct a roster of legendary heroes to progress through the game's many obstacles. While you're away your characters will continue to progress on their own, grinding away like the awesome heroes they are. However, as the name would suggest, tapping is another key way you can quicken your progress. There are hundreds of unique heroes to earn, and a good story underneath the intriguing gameplay.
Don't forget to explore our game codes page to find more codes for games that you enjoy playing. We follow the game's developers closely and will update you as soon as new codes are available, so we recommend that you check back regularly. If you have any codes that we're missing then comment them below.