Sweaty Fortnite Names Not Taken in 2022
Get a name that shows you mean business.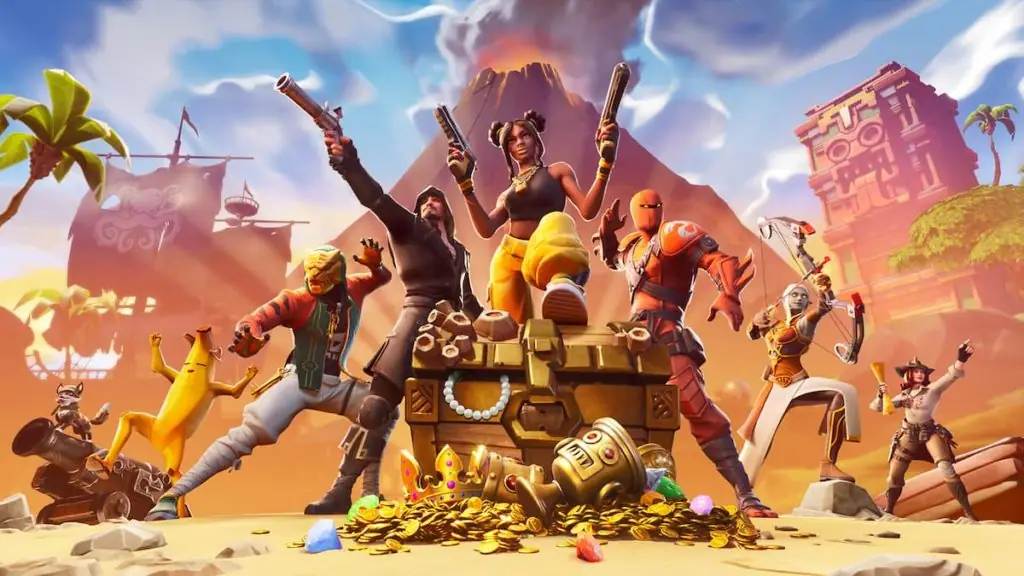 Here's a lingo lesson, kids: when you're playing an online game and you hear the words "sweaty" or "tryhard" going around, that means that either you or another player are clearly trying as hard as you can to win the game. Nine times out of ten, "sweaty" players often have names that reflect their sweaty-ness, names that command respect (or mockery, depending on who you ask). If you're looking to get sweaty in Fortnite, you're gonna need a name that conveys that intent. Here's a list of sweaty Fortnite names not taken in 2022.
Sweaty Fortnite Names Not Taken in 2022
So, what exactly makes a sweaty name? There are a few schools of thought on this, but generally speaking, a good sweaty name is either an abbreviation of a confident or arrogant phrase, or a regular name that's been decked out with a bunch of weird fonts and effects. Basically, you want your name to be something that can be easily said in a few syllables, to make it easier for commentators to talk about you.
Related: Fortnite Codes – Free Sprays, Emotes, and More
With that established, here's a list of sweaty names not currently taken that you can feel free to use for yourself.
ShiningStarz
DeviousMinds
Covert Gunner
Noob Vaporizer
Joker Ace
BuhByeNow
Daamaged
KeepPracticing
ClockUp
NeverSawMeComing
YouWishYouCould
LikeAMonster
EternalTerror
MistyCrown
ᴀḲ47ᴼᴾ
꧁༺₮ⱧɄ₦ĐɆⱤ฿ØⱠ₮༻꧂
₵ʀσ₩пlεṡṡ⦆⦅Ḳıпġ
ⁱᵃᵐsᴇɴᴘᴀɪᴮᴼˢˢ
WinnerComingThrough
ᴛʜᴇ㊌ɢᴜʏ
Help yourself to any of these, because goodness knows I'm not brave enough to use them myself. If you ever think of a sweaty name of your own, you can use a Fortnite tracker site to see if it's already taken. Even if that particular spelling isn't available, you can always tweak it a little to get a name that works. Heck, that's how some of the sweatiest of sweaty names come about. Sweat on top of sweat.