Starving Artists Codes (August 2022)
We have the complete list of working codes for Roblox Starving Artists that you can use to get free in-game boosts and items.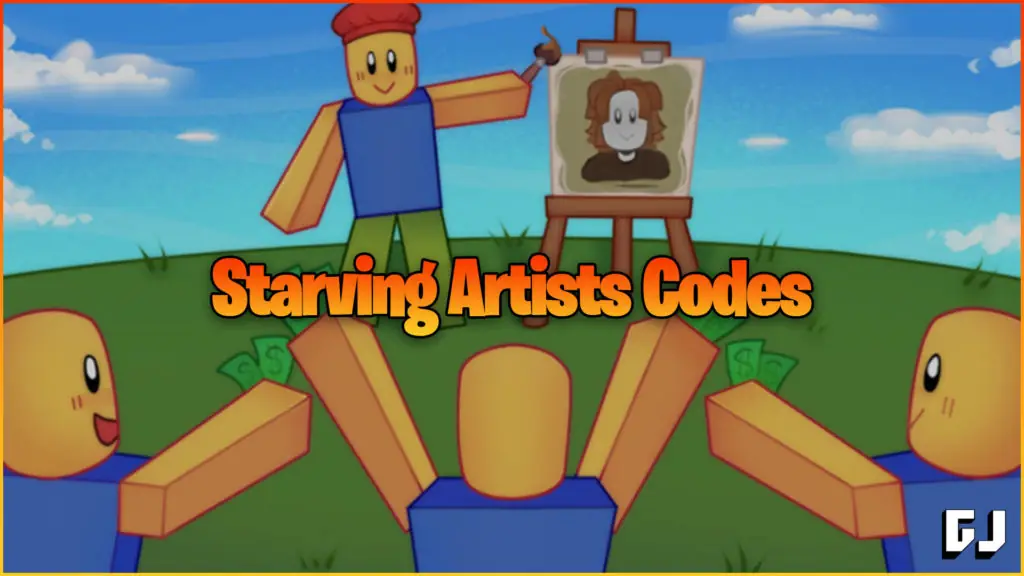 Starving Artists is an experience developed by Double Bandit Studios for the Roblox platform. In this experience, players can make or buy art, and sell it for profits and strive to become a famous artist. Link your clothing to your art for any price you want, and get some Robux for every sale. Whenever someone buys your art, the painting is transferred to the buyer's in-game inventory so they can keep it or resell it.
Use the complete Starving Artists codes list to redeem the latest available in-game freebies. We have all of the latest working codes for the game, and you can use them to get some currency, boosts, and even exclusive items. Refer to the section below for more information on how to redeem codes in Starving Artists. Remember to bookmark the page and check back often for new codes and updates.
All Starving Artists Codes
We have the full list of codes for Roblox Starving Artists below. You can enter any of these codes into the code redemption screen to claim some freebies like boosts, currency, or even limited-time items. Codes expire after a short time, so make sure to use them while they last or they will go to waste. Check back soon for more updates. These codes were last updated on August 3, 2022.
Current Starving Artists Codes
brush250—Redeem for ArtCoins
starvingart—Redeem for ArtCoins
100million – ArtCoins
paintbrush250 – 250 ArtCoins
fartist – get ArtCoins
pixelart – Get ArtCoins
pablo250 – Get 250 ArtCoins
monalisa200 – Get ArtCoins
easterart – Art Coins
picasso250 – Art Coins
pablo300 – 300 Art Coins
BOBUX – 250 Art Coins
artcoin100 – 100 Art Coins
starving – 100 Art Coins
Expired Codes
aprilartist – 300 Art Coins
artcoin10000 – 1 Art Coin
How Do I Redeem Codes in Starving Artists?
Here is how to redeem codes in Roblox Starving Artists:
Launch Roblox Starving Artists on your device.
Tap on the Twitter codes icon on the left side of the screen.
Enter a working code into the code redemption box.
Press the Submit button to redeem the code.
Enjoy your free in-game rewards.
Where Do I Get More Codes for Starving Artists?
Follow along on the official LAgurlzRBLX Twitter account for more codes, updates, and announcements. You can also follow the game's Roblox page or join the official Discord community server to chat with other players, get new updates and announcements, and learn about the game. Remember to bookmark and follow our code wiki here if you want to stay in the loop.
What Do Codes give you in Starving Artists?
Redeeming codes gives players free tokens known as ArtCoins. The tokens can be used to buy various things for your artwork, like new frames, frame effects, and other things to make your art stand out from the rest.
These are all the known codes listed for Roblox Starving Artists. As soon as new ones release, we will add them to our list, so remember to keep us bookmarked and check back soon!
Explore other experiences on our Roblox game codes page to find your favorites. Check out our Roblox promo codes page for new outfits and other freebies for your in-game avatar.