Stackable Smelter Blueprint in Satisfactory
Building smelters is one of the first things you will do in Satisfactory, as it's how you turn ores into ingots, which can be used to produce other materials. In this guide, we will show you a stackable smelter blueprint in Satisfactory. You can use this to build efficient smelting factories near your ore deposits, to feed them into your bigger factories.
Stackable Smelter Blueprint in Satisfactory
All credit for this stackable smelter factory goes to Reddit user "oldshavingfoam," who figured out one of the best ways to organize and layout this factory. You can use this factory for smelting Iron, Copper, or Caterium resources. It is a compact design that takes up minimal space, hence the stacking.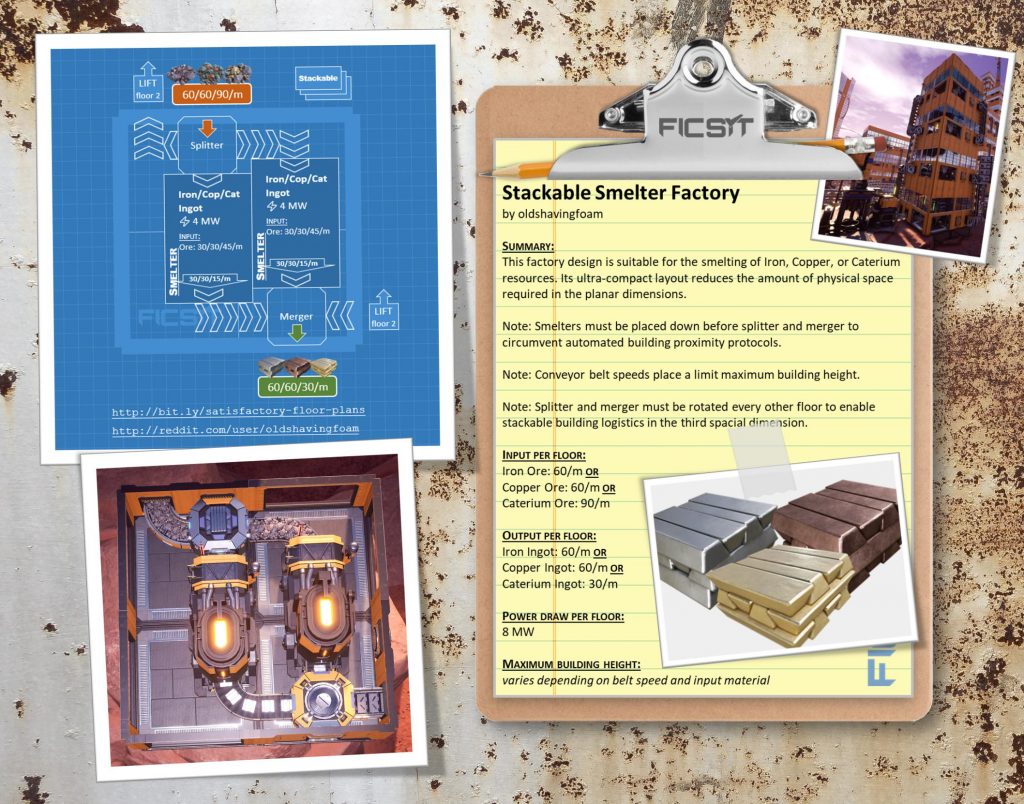 The Smelter should go down before the Splitter and Merger. Make sure to rotate the Splitter and Mergers every other floor for stacking logistics. Power consumption comes to 8 MW per floor, and the total height of this building depends on your belt speeds and total input nodes.
Inputs:
Iron: 60/m
Copper: 60/m
Caterium: 90/m
Outputs:
Iron: 60/m
Copper: 60/m
Caterium: 30/m
About the author