Is Satisfactory Compatible With the Steam Deck? Answered
Can it run Satisfactory?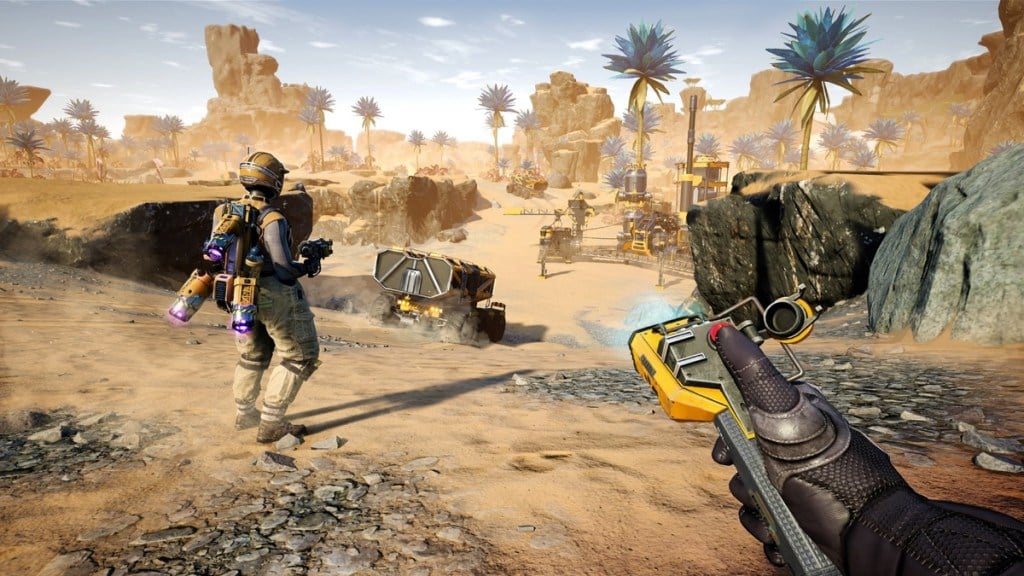 The Steam Deck has become one of the most popular pieces of gaming hardware since its release in 2022. Its popularity comes from it being a portable device that is capable of playing PC games from Steam in high quality. Users are now able to play their favorite games on the go, upload their progress to the cloud, and continue playing the same game when they return to their PC. One of these games is Satisfactory, a first-person factory-building game. When the Steam Deck first came out, fans wondered if it would run on the device. In this guide, we'll let you know if the game is compatible with the Steam Deck.
Is Satisfactory Compatible With the Steam Deck?
Initially, Satisfactory did not have controller support on the Steam Deck but it did run on the system. Over a year later, the game runs fine but it depends on the size of the factory you build. Reddit user u/ReaperHR made a thread explaining their experience with the game on the Steam Deck. In the thread, they show that the game runs at a frame rate of 60fps when running on the low-quality graphics preset. On ultra, they found that the game will run at around 50fps and then drop to 45fps. Once a factory is built and reaches medium size, it will run at 30fps.
According to u/ReaperHR, the game begins having issues when a huge factory is built with the ultra preset. The Steam Deck will struggle to run the game and dip as low as 15fps. Lowering the quality to low will boost the framerate slightly to about 22fps. For more on Satisfactory's Steam Deck performance check out u/ReaperHR's thread here.
---
We hope you enjoyed our guide on Satisfactory. Please check out Gamer Journalist on Facebook to join the discussion and keep up to date with our content. You may also want to check out our guide on One Piece Odyssey being compatible with the Steam Deck or The Callisto Protocol being compatible with the Steam Deck.
About the author