Slouse's MM2 Codes (December 2023)
Get the latest Slouse's MM2 codes and claim your freebies before they expire!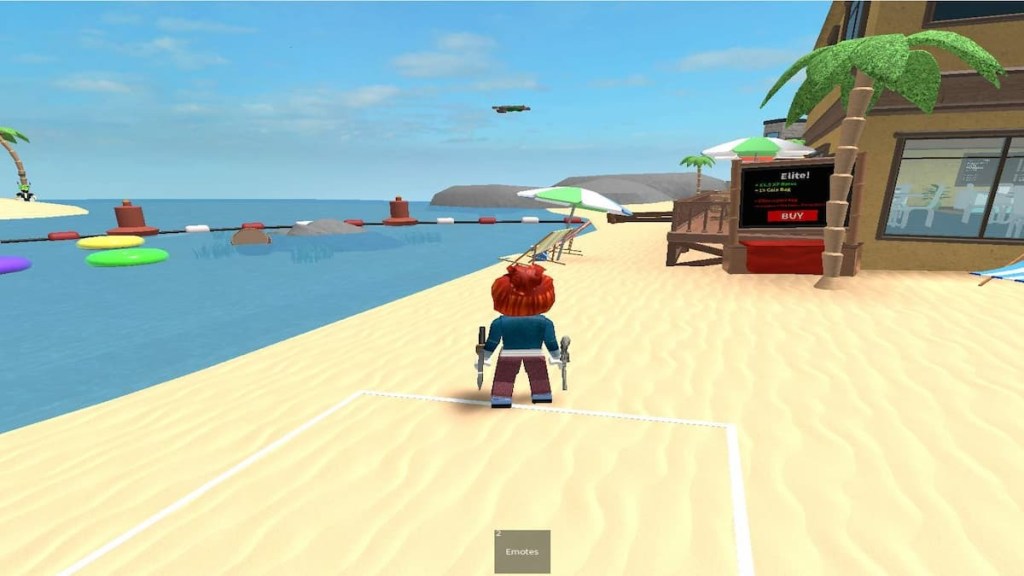 For someone who indulges in a bit of horror but doesn't always have the time to dive into long story-driven games, Slouse's MM2 delivers enough eerie thrills, packed in short but exciting two minutes of hiding and chasing. You can explore various spooky locations, such as abandoned factories and offices, where you're randomly assigned one of the three roles—Murderer, Sheriff, or Innocent. Personally, I enjoy being the Sheriff the most because it means I can flaunt all the cool Weapons I acquired by redeeming Slouse's MM2 Codes.
Weapons aren't even the only free items I got! Finding the latest codes helped me get a pile of much-necessary Coins (and not-so-necessary Effects and Pets, which I desired so badly, nevertheless). If you're into cosmetics as much as I am, grab some codes and redeem them in the game before they expire!
In case you're still craving some goosebumps, check out Dead by Roblox Codes for freebies in another spooky Roblox experience!
All Slouse's MM2 Codes List
Slouse's MM2 Codes (Working)
PINKWRATH – Pink Wrath
LIKES500 – A randomly generated Weapon (New)
Slouse's MM2 Codes (Expired)
Related: Roblox Choo-Choo Charles Codes
How to redeem codes in Slouse's MM2
Redeeming codes in Slouse's MM2 is pretty straightforward. If you're quick, you can even do it before your round starts. Just follow the steps below: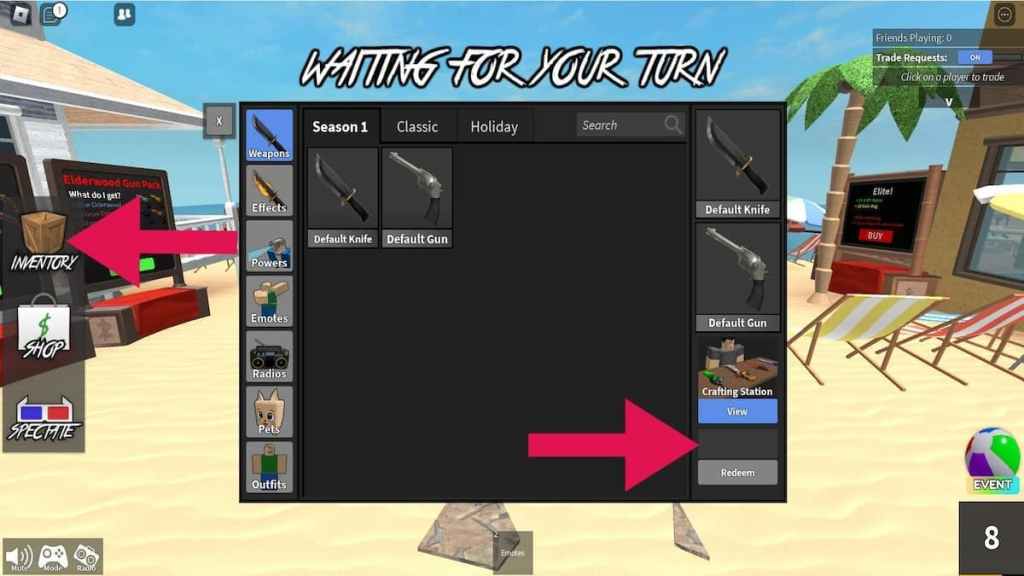 Launch Slouse's MM2 on Roblox.
Click on the Inventory button on the left side of the screen to open the menu.
Enter the code in the textbox in the bottom right corner of the new window.
Press Redeem to claim your reward.
How can you get more Slouse's MM2 codes?
The developers of Slouse's MM2 occasionally post new codes on their social media accounts. Subscribe to their YouTube channel (@ZyleaksMM2) or join the official Zyleak's MM2 Discord server to get free rewards and test your luck with giveaways. However, the most convenient way to stay on top of all the newest codes is to bookmark this page. We are constantly updating the list with fresh codes, so be sure to check back from time to time.
Why are my Slouse's MM2 codes not working?
You may have made a typo. Don't worry, it happens to the best of us! Check out your spelling and capitalization, just in case. You can avoid the menace of typos by copying and pasting the code you want to use straight from our list.
Do you still need help getting your code to work? Most Roblox codes don't last forever, and you might have run into an expired code. If you notice one of them on our Working list, please let us know in the comments, and we'll investigate further.
Other ways to get free rewards in Slouse's MM2
Log in daily and spin the Wheel in the Lobby to win extra Coins and Weapons. While avoiding danger is always a priority, try to grab every coin you see—they build up over time! Explore as many rooms as possible, and you'll amass a large amount of this currency much faster. When you have some coins, test your luck with the Mystery Boxes. If you're fortunate enough, you may end up with coveted Godly and Legendary Weapons.
The developers are also very generous with giveaways, so follow their social media accounts to keep up with all the new challenges and contests they cook up. Remember to keep an eye on time-limited events as well. Sometimes, you can find special items to exchange for more Coins.
What is Slouse's MM2?
Slouse's MM2 is a round-based survival game where you can play as one of three randomly assigned roles: Murderer, Sheriff, or Innocent. Most players get to be the Innocents, whose goal is to hide, avoid the Murderer, and stay alive till the end of the round. The Murderer and Sheriff are the only roles that can access weapons, so make sure to redeem the codes above to get the coolest ones. Do you have what's necessary to be the last person standing?
For more free rewards in other Roblox games, take a look at our Roblox Codes section and check out our other articles.
About the author