Slashing Simulator Codes (February 2023) – Free clicks, pets, & boosts!
Our full list of the latest working codes for Slashing Simulator can be used to redeem pets, coins and more!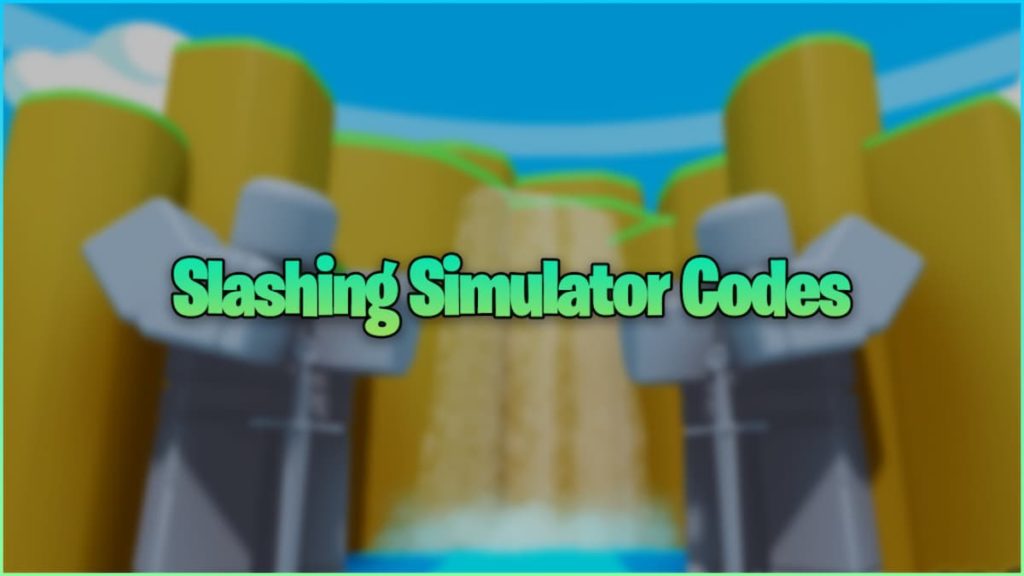 Slashing Simulator is an experience developed by Imaginationz Studio for the Roblox metaverse platform. In Slashing Simulator, you can slash through just about anything. Tap your slash key faster to accomplish combos with cool animations. Sell your slashed items for coins and upgrade your sword or backpack. Keep slashing to level up and unlock new zones, gear, and pets.
You can use this Slashing Simulator codes list to redeem all the latest available freebies. We have the most up-to-date list of new working codes around. Find out how to redeem codes in Slashing Simulator under the list section below. Bookmark this page by pressing CTRL+D on your keyboard, and check back frequently for updates.
Slashing Simulator Codes List
We have the complete list of codes for Slashing Simulator below. You can redeem these codes for pets, coins, and gems. Coins are used to purchase new swords and backpacks. You can use Gems to upgrade your character. Pets give you powerful damage boosts. Codes expire quickly, so make sure to use them when you see them active, or else you might miss out!
Latest Working Slashing Simulator Codes
Last checked: November 2, 2022.
Hooray50k – 2 hours of XP Booster
Woohoo200k – 1 hour XP Booster
BugsInvasion – a Hyper Pet
Woohoo145k – Free Reward
BeachTime – Free unique pet
Woohoo100k – 2 hours of Boosters
Woohoo80k – Boosts
woohoo70k – Spider Pet
EnjoyTheGame – Boosts
ThankYou45k – Free Clicks
TradingGG – Free Clicks
COINB – a 1 hour 2x Coins Boost
ILoveAllBoosters – boosts of all kinds
world3 – 3 hour 2x XP boost
IamHungry – free rewards
ISeeUpsideDown – Free Clicks
17klikesTY – Free Clicks
Goodsidereturns – Free Pet
Badsidereturns – Free Pet
15klikes ty – Free Clicks
IFeelStrong – Exp Boost
BadSide – Free Pet
GoodSide – Egg
BoostMeUp – All Boosts for 10 Minutes
1MVisits – Free Pet
HappyNewYear! – Cat Shark Pet
GetMeSomeCoins – 5k Coins
Woohoo80k – Boosts
woohoo70k – a Spider Pet
PVPISON

– free ninja chest

100k – 100 diamonds
questss – 500 coins
Expired Codes for Slashing Simulator
How to redeem codes in Slashing Simulator
Here is how to redeem codes in Roblox Slashing Simulator:
Launch Roblox Slashing Simulator on your device.
Tap on the Twitter icon on the right.
Enter a working code into the code redemption box.
Press the REDEEM button to redeem the code.
Enjoy your free in-game rewards.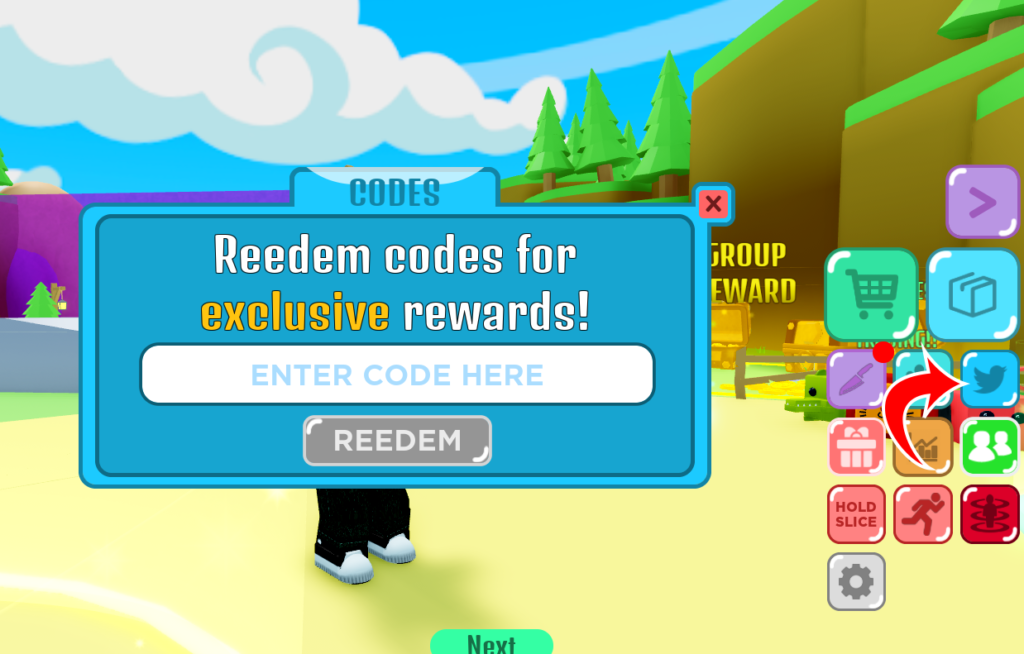 How to get more codes for Slashing Simulator
To get more codes, you can follow the official @SlashingSim Twitter account for updates and announcements. You can also join the official Slashing Simulator Community Discord server to chat, get updates and announcements, and more. Alternatively, follow our code wiki to get all of the new updates and freebies. Remember to check back often!
These are all the known codes listed for Roblox Slashing Simulator. As soon as new ones release, we will add them to our list, so remember to keep us bookmarked and check back soon!
Explore other experiences on our Roblox game codes page to find your favorites. Check out our Roblox promo codes page for new outfits and other freebies for your in-game avatar.