Singing Cricket Locations in Ghost of Tsushima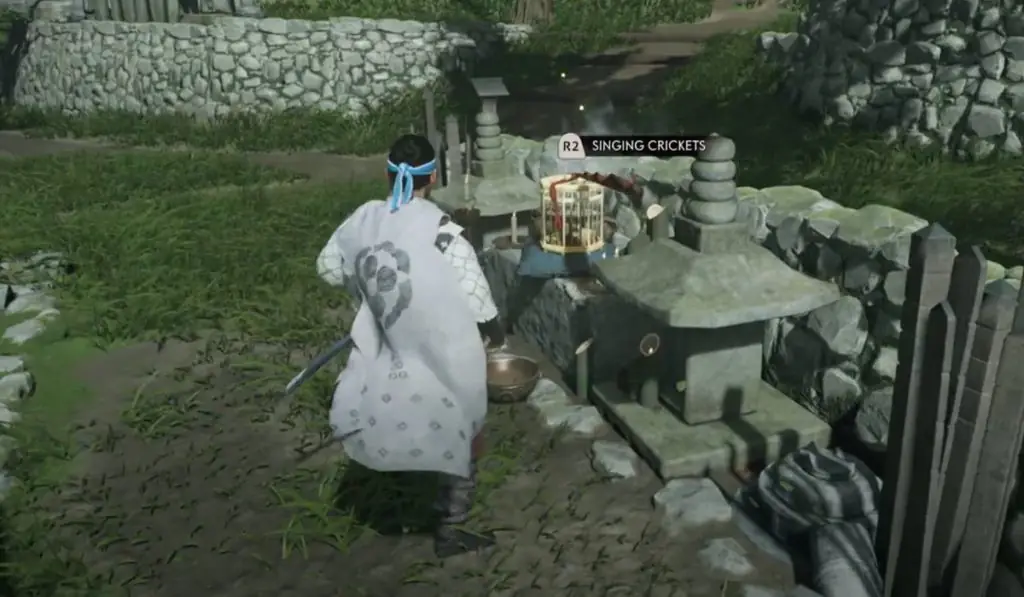 Playing the flute in Ghost of Tsushima allows you to influence the weather to your advantage. There are a few different songs you can play on your flute, which unlock through finding Singing Crickets through the world. In this guide, we'll show you all of the Singing Cricket locations in Ghost of Tsushima.
Playing the flute can be done by going into your gear menu and going to your accessories. Select the flute and choose from one of the songs you have available. Hit left on your touchpad to play the song, and the weather will change depending on which one you pick.
Singing Cricket Locations in Ghost of Tsushima
There are a total of 20 singing crickets throughout the Ghost of Tsushima. Four different songs can be unlocked, each for a specific weather condition. The four songs are:
The Sun's Warm Embrace – Sunny
Chorus of Raindrops – Rain
Lament of the Storm – Stormy
Shadows in the Fog – Foggy
Players can find the singing crickets throughout Izuhara, Toyotama, and Kamiagata.
Izuhara Singing Cricket Locations
Found at the cemetery north of the village
East of the Golden Forest camp at the Ariake cemetery
Directly east of Exile's Bluff
East of the river village
Found at the Tsuzudama cemetery south of the river
Under Wanderer's Pass at the cemetery
Next to Wolf Cub Falls
North of Kukai Falls
Bamboo Forest near Hiyoshi Inn
Golden Forest by the Lake Izuhara
Toyotama Singing Cricket Locations
Cemetery by Old Clan's Hill
Peninsula by Urashima's Village
Cemetery in the forest north of Omi Lake
Found at the Serene Forest near the river
Found in the Shimura cemetery
Cemetery at Old Toyotama Hills
Cemetery at Fort Koyasan, south of the Castle
Kamiagata Singing Cricket Locations
Top of Guardian's Ridge, to the west of the village
Directly north of the Jogaku Temple
Cemetary North of Mount Jogaku