How to get the Shadow of the Colossus Armor in Ghost of Tsushima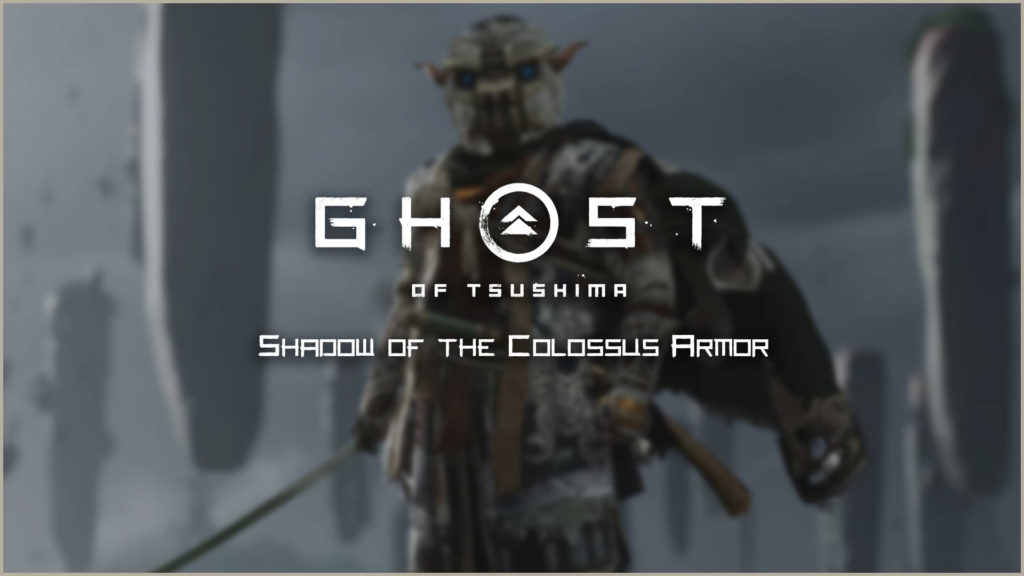 Shadow of the Colossus was one of those one-in-a-million games that only comes around a few times every console generation. You wouldn't think it would work on paper; an empty world focused exclusively on boss fights backed by a story with very little dialogue, but the sheer presentation of it backed by some very smart design choices made it an overnight modern classic. A game like that deserves every nugget of tribute offered to it, especially when that tribute takes the form of a particularly snazzy set of armor. Here's how to get the Shadow of the Colossus armor in Ghost of Tsushima.
The newly-added Ikki Island area, exclusive to the PlayStation 5 Director's Cut of Ghost of Tsushima, features several small shrine areas that serve as nods to major milestone PlayStation games, each of which yield a unique set of armor for your wearing pleasure. The Shadow of the Colossus set can be found at the Shrine in Shadow, a brief walk from the island's southern shore.
How to get the Shadow of the Colossus Armor in Ghost of Tsushima
The Shrine in Shadow is found atop a nearby cliffside. As you approach, the sky will darken, and you should be able to make out a glowing Colossus glyph on the monument. In front of the glyph is a stone bench, on which you'll find a scroll with this riddle:
Stone Knows No Season,

Nor The Colossus That Was

Felled To Save One Soul.

Wanderer, Come Like Through Mist,

A Ghost Casting No Shadow.
The actual solution to this riddle is hidden in the last two lines: "ghost" and "mist." How do you make a ghost and mist appear? Easy: just don the Ghost Armor, obtained from a story mission near the end of Act 2, then throw down a smoke bomb. You'll get a brief cutscene where the glyph glows, blessing you with the Mask of the Colossus and Armor of the Colossus.
For more related content, check out our Ghost of Tsushima section!