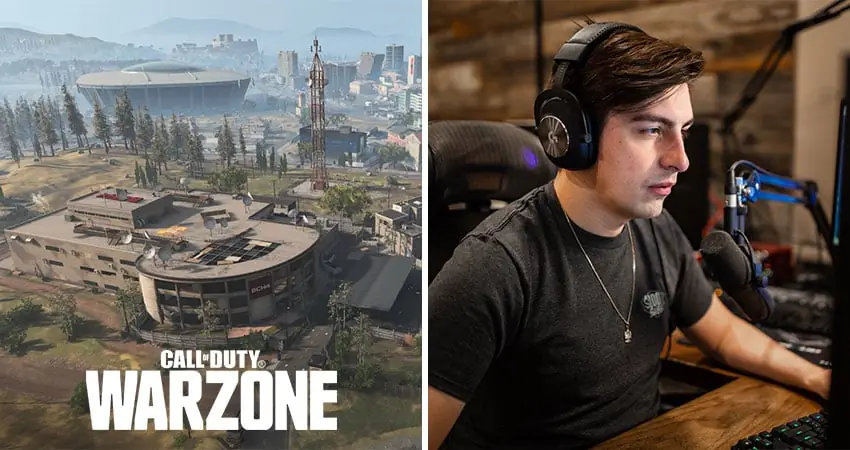 Shroud recently revealed what he considers to be one of the strongest loadouts in Call of Duty: Warzone at the moment. For this loadout, he focuses on the FN Scar 17 which has been an overlooked assault rifle compared to the M4A1.
Shroud Warzone Loadout
Shroud uses the FN SCar 17 with the Monolithic Suppressor for the range and the suppression. For stock, he likes to use the CQB Comb stock for speed and mobility. He sacrifices the 25 round magazine for Sleight of Hand perk for some added mobility as well.
Primary Weapon – FN Scar 17
Muzzle – Monolithic Suppressor
Optic – G.I. Mini Reflex
Rear Grip – FTAC Hunter
Stock – CQB Comb Stock
Perk – Sleight of Hand
Perks
Shroud's philosophy in Call of Duty: Warzone in regards to perks has been that you need to counter everyone else's perks. For that reason, he likes to pick up Ghost for his first perk. This makes you undetectable from UAVs, Radar Drones, and Heartbeat Sensors.
Next, Cold Blooded keeps you out of enemy thermal scopes so they can't easily spot you and mark your location. It also counters High Alert, which gets triggered when enemies aim at you.
Lastly, Amped is another must-have perk that improves your weapon swap time, launcher reload speed, and how quickly you can use lethal equipment.
Lethal and Tactical
Shroud likes to run the Semtex grenade as a lethal alongside Smoke Grenades for a tactical. The smoke provides some good cover for looting, reviving teammates, and repositioning. Semtex is an all-around good lethal with nearly any loadout.
For other streamer loadouts, check out the NICKMERCS Warzone Loadout.