Rumble Quest Codes (February 2023)
Come get your codes here!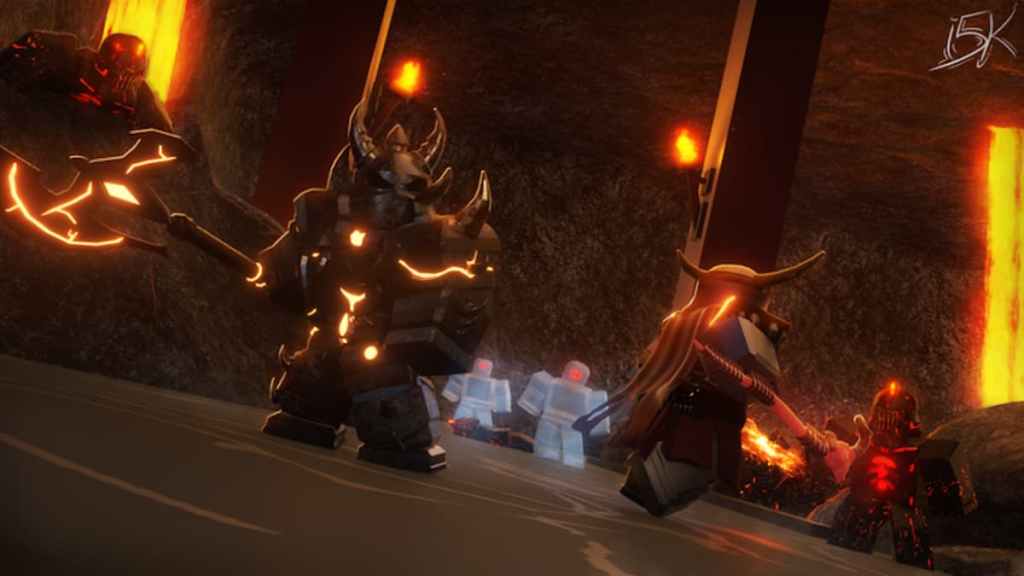 Rumble Quest is a game on Roblox that involves fighting monsters and exploring dungeons. In the game, players will earn loot from their conquests and attempt to become strong warriors. There are many boss fights in Rumble Quest, and the more powerful you are, the better your odds at victory.
There are certain in-game currencies and rewards that can help you to progress in Rumble Quest. These include Gems, which will help you to boost your progress while you play. It is very important in Rumble Quest to have the best gear available. Without it, you will not be able to take on as many monsters as you could have.
All Rumble Quest Codes List
Here are all of the codes available in Rumble Quest! Be sure to use them all to get as many rewards and benefits as possible.
Rumble Quest Codes (Working)
These are all of the codes that currently work for Rumble Quest:
coins – Redeem this code for 1,250 Coins!
freegems – Redeem this code for 300 Gems!
gems – Redeem this code for 150 Gems!
release – Redeem this code for 100 Gems!
secret – Redeem this code for 300 Gems!
Tomb – Redeem this code for 150 Gems!
Rumble Quest Codes (Expired)
Fortunately, all of the codes for Rumble Quest still work! Go redeem them now!
How to Redeem Codes in Rumble Quest
Redeeming your codes in Rumble Quest is actually very simple, and quite similar to many other games on Roblox. Here is how you can go about getting those epic rewards!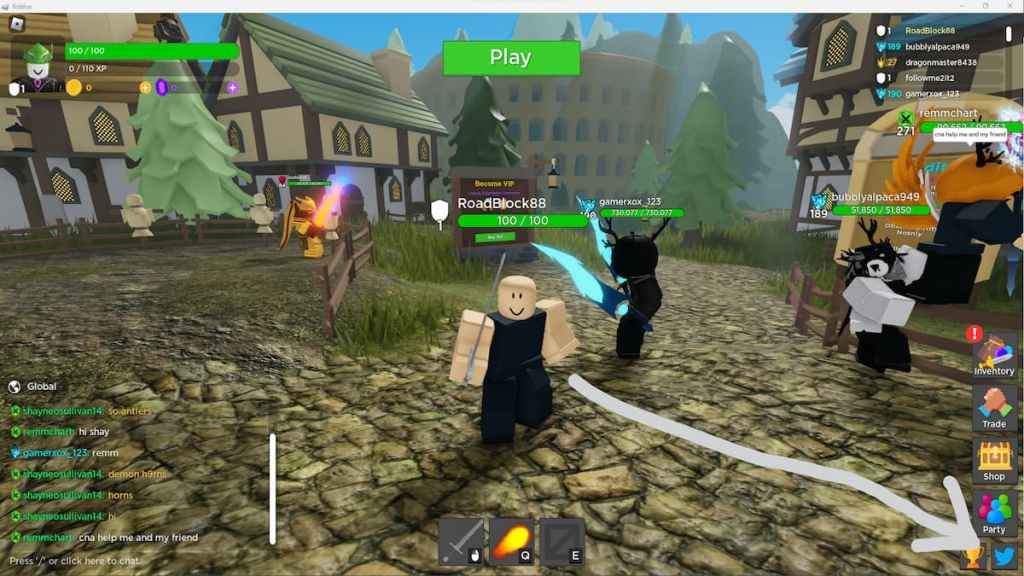 Firstly, launch Rumble Quest on Roblox.
Once you have loaded in, look for the blue birdlike button in the bottom right corner of your screen.

You can see this button in the image above!

Click on that button, and you should see a text box pop up.
Now all you need to do is enter the codes listed above into that box to redeem your rewards!
How Can You Get More Rumble Quest Codes?
You should follow the developers on Twitter, on their Roblox group, or even on Discord to acquire the most recent codes since they are the best sources for them. However, you can also always bookmark this article's webpage since it will constantly be updated, if you do not want to look elsewhere for the Rumble Quest codes.
Why Are My Rumble Quest Codes Not Working?
If your Rumble Quest codes are not working, there are a couple of ways you can fix this issue. Firstly, copy and paste the codes from this article to avoid spelling them wrong. This should solve most of the problems, however there is another possibility as to why the codes aren't working. Double check in the Rumble Quest community spaces to ensure that there haven't been any codes disabled or temporarily blocked. If the problem continues, contact the developers of the game as it may be a bug or a glitch.
Other Ways to Get Free Rewards in Rumble Quest
You can earn Coins (the Rumble Quest in-game currency) by fighting monsters, completing quests and finishing other adventures. These will allow you to upgrade your character, including boosting your weapon's stats. Coins are also available with the codes mentioned above, however these will not be a reliable source as you cannot use the codes indefinitely.
What is Rumble Quest?
Rumble Quest is a fan-favorite slasher game on Roblox that involves journeying into terrifying dungeons for glory and loot. You will fight many monsters throughout your adventures, and work to level up your character and gather better weapons. At the end of the day, the main goal in Rumble Quest is to be the best warrior to ever walk the land!
If you're looking for codes for other games, we have a ton of them in our Roblox Game Codes post! You can also find more information about your favourite Roblox games by visiting our Roblox Games page. And in the meantime, take a look at the latest news to stay up-to-date on all things entertainment.