Roblox Spy Tycoon Codes (May 2023)
Develop your base quickly with the help of these codes.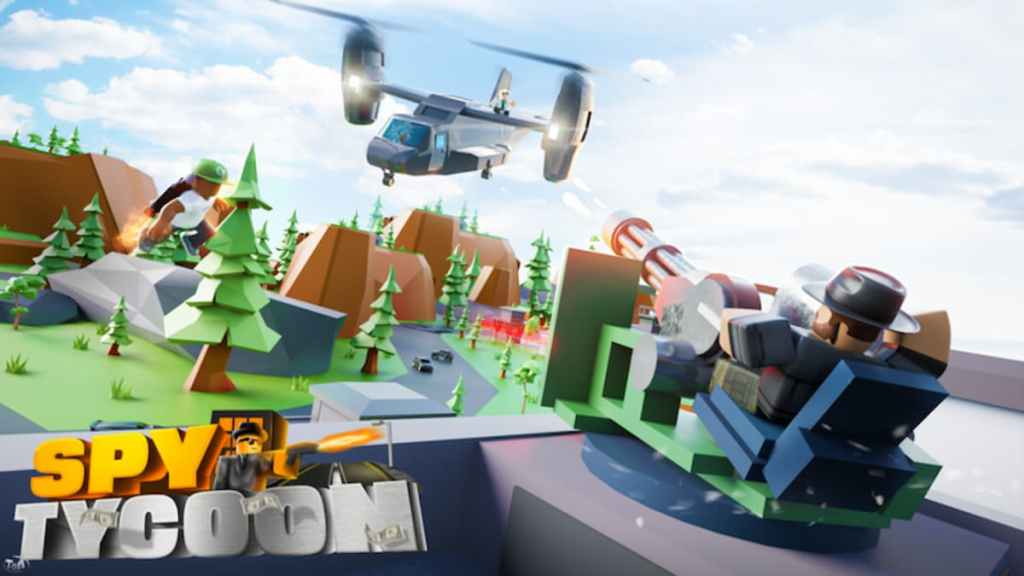 Spy Tycoon is a mix of a shooter game and a strategy where you need to both creatively build your base and attack other spies with a wide arsenal of weapons. There are plenty of things that you can invest in while building your base so you need to think carefully. You are going to need the optimum level of defense from attackers while at the same time keeping a high level of offensive potential as well.
Codes for Spy Tycoon give you cold, hard cash. Simple as that. You will use these in-game dollars to improve your income, construct the walls of your base, decorate, build a guard tower, get yourself a car, etc. Bonuses that you decide to buy with the money in-game can be cosmetic or practical. If you are a fan of Roblox shooter games we suggest you check out our Shoot Out Codes article.
All Spy Tycoon Codes List
Spy Tycoon Codes (Working)
Here are the all working Spy Tycoon codes.
HELI — Unlocks: $30,000 cash (New)
CARS — Unlocks: $35,000 cash
LIKES — Unlocks: $15,000 cash
EPIC — Unlocks: $20,000 cash
Spy Tycoon Codes (Expired)
Here are all the expired codes for Spy Tycoon.
RELEASE — Unlocks: $10,000 cash
Related: Alien Shooter Simulator Codes
How to Redeem Codes in Spy Tycoon?
If you follow our carefully described instructions below you'll redeem your Spy Tycoon codes in no time.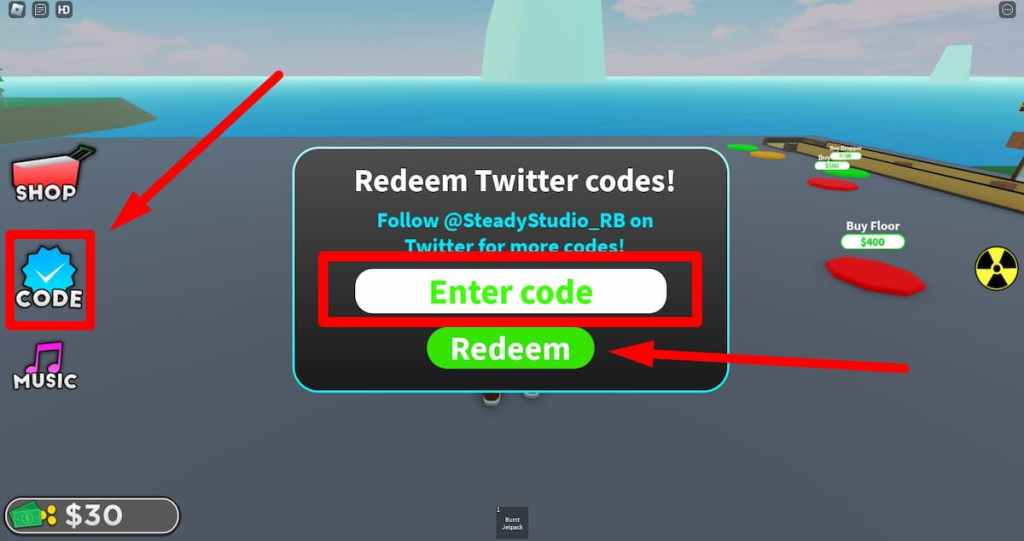 Launch Spy Tycoon on Roblox.
Click on the Code icon on the left side of the screen.
Enter your code in the text box that appears.
Click Redeem and enjoy your rewards.
How Can You Get More Spy Tycoon Codes?
You can easily get more codes by following the official social media of the Spy Tycoon developer team. Keep up with them on Twitter @SteadyStudio_RB or on their YouTube Channel Steady Studio. You can also join their Discord Server Steady Studio to follow up with updates for Spy Tycoon and other games they've released.
Why are my Spy Tycoon codes not working?
Sometimes your Spy Tycoon codes won't work. The most common reason why that's happening is because players misspell a code. Pay attention when you are entering your code and better yet, don't enter it yourself. Instead, copy and paste it from your source so you minimize the chances of a mistake. If you have followed our steps above and the code still isn't working, then it's most likely been retired. The developer team will pull some codes after they have been active for a while and if that's the case there's nothing we can do but wait for new codes to arrive.
Other ways to get free rewards in Spy Tycoon
You can get a support bonus of $10,000 when you join the Steady Studio Roblox Group as soon as you join the game. Other free in-game rewards will be connected to your stable cash flow that is coming from your mini-factory in your base. As soon as you start the game you need to focus on upgrading the production line to maximize your income. That passive income is a free reward that will keep on giving throughout the whole game.
What is Spy Tycoon?
Spy Tycoon is a game where you cross your strategic skills with your FPS skills. You are starting with nothing more than a plain building foundation and a small production line. You first need to invest in upgrading the production line to the max to boost your passive income, and once you've done that you can begin building your base. You will construct different things by stepping on red buttons all over your property and since there will be many of these you need to think your priorities through. Do you need to build a guard tower or a fence first? Amory with different kinds of weapons or add another floor to your building? The goal of the game is to fortify yourself well and once you feel confident enough, invade bases that belong to other spies. But watch out! They will be doing the same!
---
If you are a die-hard fan of Roblox games you can head over to either our Roblox Game Codes post or Roblox Promo Codes post to get yourself some extra freebies for various games on the platform. Meanwhile, you can follow Gamer Journalist on Facebook and get more gaming news and guides every day.
About the author