Roblox Shuudan! Codes (February 2023)
Be an Anime Sports Hero!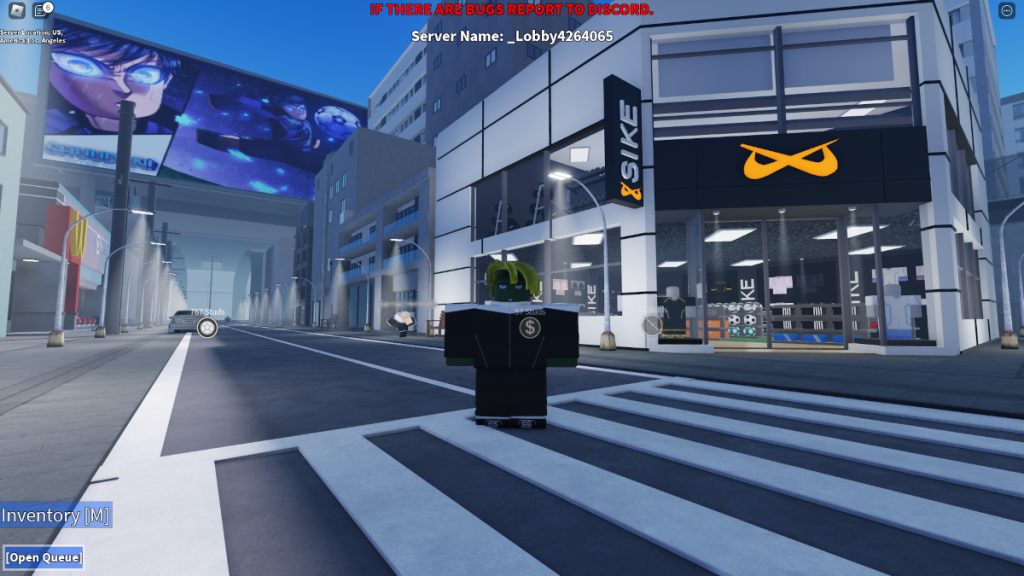 Anime has been embracing sports a lot more in recent years than ever before. In fact, there's been a surge in specifically soccer-themed stories in the last two-to-three years. That said, not even Roblox can avoid the upswing of soccer series,' as evident by the existence of Shuudan!
Shuudan!, based on the Blue Lock manga / anime, is a game that marries the — already complicated — game of soccer with anime and the Roblox platform's obtuse control scheme. And, as if adding another layer of confusion to this immaculate layered cake, the codes for Shuudan are … sentence fragments! So, you probably want to make sure you're copying and pasting them into the space provided …
All Shuudan! Codes List
Last checked: January 26, 2023

Added a new code.
Shuudan! Codes (Working)
These are all the working Shuudan codes.
1.5k Followers — Unlocks: 3 Free Skill Points, 5 Personality Spins, and 1k Cash (New)
800 Followers Twitter — Unlocks: 5 Specialty Spins (New)
15k likes! — Unlocks: 1 Personality Spin, 3k Cash, and 1 Specialty Spin (New)
12k likes, cry bout exp! — Unlocks: 5x Personality Spins, 3,000x Cash, 1x Specialty Spin.
5 Skill Points — Unlocks: 5x Skill Points.
Shuudan Took Too Long To Open — Unlocks: 1,000x Cash.
7k Likes — Unlocks: 10x Personality Spins.
9k Likes — Unlocks: 1x Specialty Spin.
Seraphim Sucks! — Unlocks: 10x Eye Spins.
Skills Reset! — Unlocks: 1x Skill Tree Reset.
SHUUDAN IS BACK FROM THE GRAVE! — Unlocks: 3,000x Cash.
Shuudan! Codes (Expired)
These are all the expired Shuudan codes.
HappyNewYears!
NB3ISREAL!!!
POPSRETURNS
JOSEISANTON
FIXEDGOALKEEPER
Related: Project Hero Codes (January 2023)
How to Redeem Codes in Shuudan!
Follow the instructions below to redeem codes in Shuudan!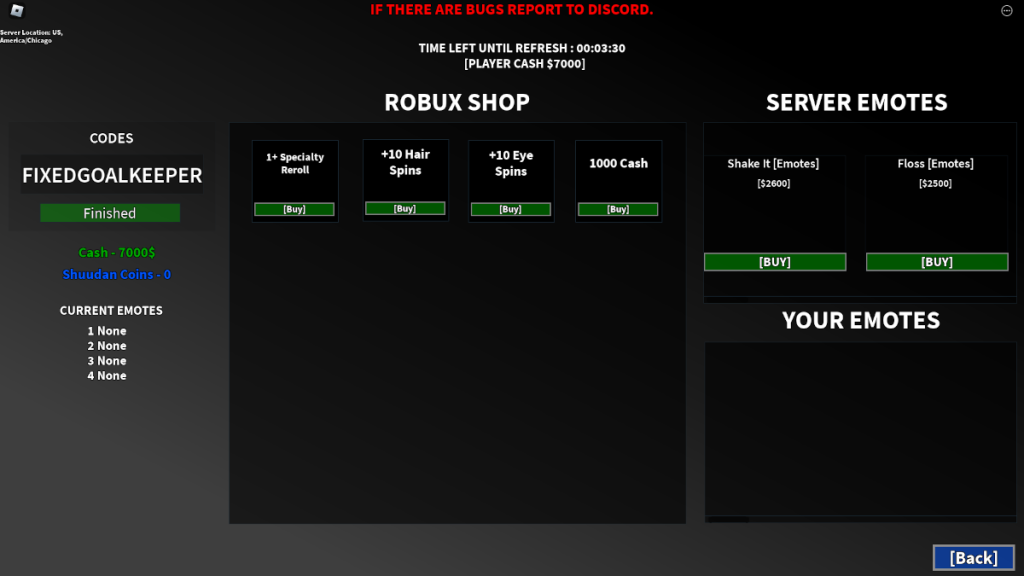 Launch Shuudan! on Roblox.
In the main menu, click on the SHOP.
Input codes into the space provided on the left.
Click FINISHED to redeem rewards.
How Can You Get More Shuudan! Codes?
As of writing, it is currently unclear how the Shuudan! developers intend on distributing new codes. They are not currently highlighting an account via Twitter or a Discord server. But, they do have a Roblox group, so joining that and checking back regularly seems to be the best advice we can impart. To join, click the provided link and, once you're logged into your Roblox account, click JOIN GROUP.
Why Are My Shuudan! Codes Not Working?
If you're trying to input codes but they're not working, there are a number of reasons why this could be happening. First, unlike many other games on the Roblox platform, Shuudan! codes are phrases / sentence fragments and not limited to 1-2 words. In this particular instance, the best advice we can offer is to make sure you're copying and pasting the codes from this page into the space provided.
Other Ways to Get Rewards in Shuudan
The developers note in the game's description that if you're a premium member, you gain access to daily hair/eye spins and 150 cash. Redeeming codes may grant you a bigger temporary boost, but a premium membership is a great method to continue to accumulate spins and cash over time while you're waiting for the next code to drop!
What is Shuudan!?
Shuudan! is a game developed by a dev team with the same name as the game for the Roblox platform. In the game, based on the hit Blue Lock manga / anime, players can engage in ego-boosting soccer matches with other players. In their downtime, they can customize their in-game character with different personality traits, eye colors, and other attributes. Can you become the best player?
If you're looking for more codes, there are a lot more where these came from in our dedicated Roblox section! And, while you're looking at those, why not take a glance at some of our other daily content?